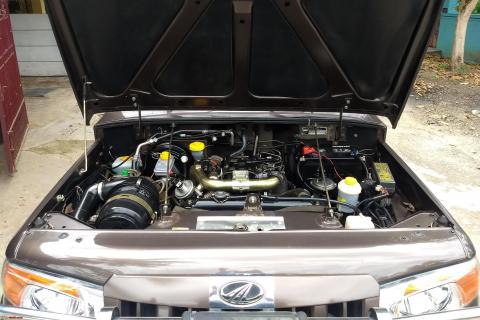 I informed the FNG mechanic about everything in detail over the phone, even the small connection mismatch that I had made.
BHPian Shan_Kmu recently shared this with other enthusiasts.
Hello all, our Bolero has crossed 73,000 km. The car's nearly two-year-old Amaron battery (Black 700 series) experienced cell failure. The following are the events:
The wire that connected the rear number plate lights was severed by rats a few weeks ago. I tied a knot and tucked it up just above the number plate because it was hanging loose. Made sure both wire ends are not touching each other.
No other issues at all. The car was starting up and driving well. Everything was good.
2 days back, I thought of connecting the severed wire to the lights. The number plate has two little bulbs, and one bulb has 2 wires coming out of it. Another bulb has only one wire coming out of it.
I connected one of the severed wires to one bulb and another wire to the other one. Turned the key to the ignition and the bulb which had 2 wires coming out didn't light up. So I interchanged the connection to another wire coming out of the bulb and now, it lit up.
This is where it became problematic: there was no cranking sound when I attempted to start the car. I informed the FNG mechanic of everything in detail over the phone, even the small connection mismatch that I had made.
He came and checked. The voltage was low. He suspected the wire must have touched the body. So it might be a leak. Nothing wrong will happen due to the connection error.
Gave the battery to recharge and the next day the shop person said, one of the cells had failed. Long story short, bought Amaron Go (Green) and installed it. Now everything's fine.
My concern is are the above things connected to cell failure? I cross-checked in 3 battery shops and all confirmed cell failure. They all said that rat bites or connection mismatches have nothing to do with the cell failure and that although the fuse would have blown, the battery cell would not have failed as a result of the mismatch. This is an entirely coincidental occurrence. Is it so? I'm just guilty if I made some silly mistake. Can someone shed some light, please?
Also, mechanics and battery shop persons say that cell failure has no specific reason. Is that so? Does luck play a part? Because the OE battery (that was also Amaron) lasted me for 5 years.
Check out BHPian comments for more insights and information.
Source: Read Full Article