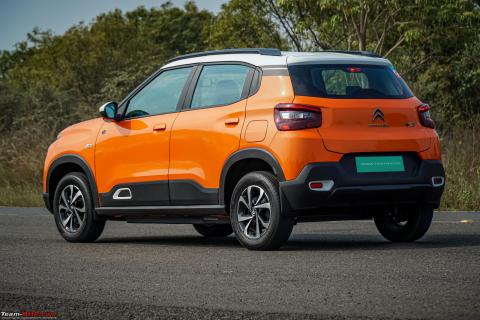 The car will be driven only in the city, so compact footprint is desired.
BHPian mgastor2022grey recently shared this with other enthusiasts.
Hey guys, hope everyone is in good health.
My friend has recently acquired a MG Hector, around April 2022. He has driven it for a good 24000 kms and the car is in brand new shape. However, he has a major issue: low mileage.
The Hector only gives around 11-12 kmpl in the city and 13-14 kmpl in the highway. He spends around Rs. 20000 on fuel costs alone per month (he drives a lot) and thinks it is a waste of money. So, he is contemplating if he should get a new small electric car or not.
He has a budget of around 10 lakhs, but prefers to keep it minimum. I have started a new thread as no existing thread can tell his dilemma. Though getting a new car is not the only option available, he thinks it is for the best. He is also open to other options such as saving on fuel costs, etc…
Till now, he has considered the MG Comet EV, Tiago EV, Tigor EV and the Citroen eC3. He is also open to other options.
He prioritizes on fuel savings and a bit on space. The car will be driven only in the city, so compact footprint is desired. Also, mostly, 3-4 people will be on board, so a little bit of comfort is also needed. Features and not a must, but the more, the better.
BHPians, please share your views on this matter and give the right suggestions. Thanks in advance!
Here's what GTO had to say on the matter:
Only 11 – 12 ?? That is excellent FE from a big crossover. Your friend's running is 1300 km a month I guess (24000 divided by 18 months). So he is spending about 12000 on fuel every month. That's not out of the ordinary.

It doesn't make sense for him to buy an EV because of the depreciation & opportunity costs. Plus, after driving a Hector (known for great interiors), he will never be happy with an entry-level car + basic interiors + basic suspension. More so since you say there will be 4 people in the car!

Among the cheap EVs, the Tiago is the best, but I am very concerned about the problems being continuously reported on the Tiago EV thread. The Comet is too basic, while the eC3 has many compromises.

Voted for "other". Drive the Hector and spend 12k a month on fuel. Cheaper than buying a new car (depreciation, opportunity cost, insurance, maintenance, tyres, parking etc. etc.). Go out for one less fancy dinner but drive a better car everyday.
Here's what BHPian Shreyans_Jain had to say on the matter:
At this time, Tiago EV is the car to buy as a cheap electric urban runabout. I will advise to wait, however. Punch EV's launch is right around the corner, and it will be a better buy on account of much more space, better ergonomics and a significantly better ride quality (going by their ICE counterparts)
Here's what BHPian Carspeed had to say on the matter:
Tiago.ev if the purchase is immediate. I would urge you to wait for the Punch.ev.

I am also in the market for a pure City car as I live in a crowded part of city. I looked at many options right from ICE vehicles such as S presso, wagon R, Ignis and the Tiago.ev. I wanted features such as electric parking brake, cooled seats, auto dimming IRVM (which the Tiago.ev misses out) and a car in which we can easily get in and get out. Going by the market expectations, Punch.ev is likely to get all these features and much more.
Here's what BHPian swami69 had to say on the matter:
I guess, your friend is looking to add an EV as a second car retaining the Hector. If so, similar to my use case, and I went with a Tiago EV. For many years, I have mostly driven rugged large cars like XUV, Crysta, Thar, Fortuner for my day to day Home-Office-Home (55 kms round trip) and only realized how easy and comfortable (add Fun factor) it is to drive a compact EV like Tiago for these daily trips. Not only it is easy and comfortable, a good amount of fuel savings too (10k/month). For my other usage like long drives etc., I bought a Kia Carens DCT.

If the use case is like above, a Tiago EV at around 10.5L (XT LR) is a fantastic car and good that I have not faced any niggles in 3 months and 3K kms of my ownership. Nice to drive, good AC, descent sound system, a practical range of approx 230 kms with AC always ON, good leg room, feels solid.

Swami
Here's what BHPian Gotham_City had to say on the matter:
Having an Audi (A4 40TFSI) and Tiago EV XT LR in my garage, I can vouch for Tiago EV as the near perfect car for urban driving.

Silent inside. Reasonably equipped (sound system is definitely above par for the segment). Accelerates faster than most of the ICE cars on the road. And supremely easy to park.

Range of 180-190 kms in Mumbai traffic (which one won't exceed even on outlier days of urban commute) which gets topped up every evening (when car is parked and put on charging).
All of this for 10.3 L on road in Mumbai.

What more one can expect. Can't even remember when I took the Audi out for within city travel.
Check out BHPian comments for more insights and information.
Source: Read Full Article