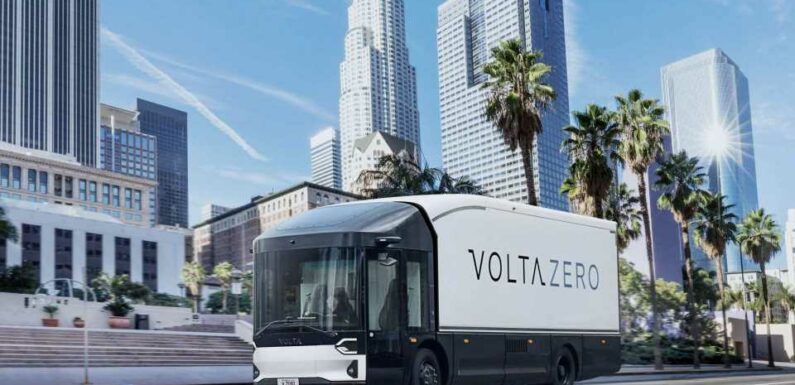 Volta Trucks, the Swedish-based startup that developed a bespoke all-electric urban truck, has filed for bankruptcy in its home country, citing the significant impact caused by the recent Chapter 11 bankruptcy of its battery supplier, US-based Proterra.
Volta revealed its first model, the 16-tonne Zero, back in 2020 and said that production would begin in the United Kingdom two years later with an initial target of 500 units annually and a ramp-up to 5,000 units by 2025.
The second-generation "Production Verification" prototypes went into production at contract manufacturer Steyr Automotive's plant in Austria in 2022, and earlier this year, Volta showed one of its later "Design Verification" prototypes in the US for the first time during the Advanced Clean Transportation (ACT) Expo in Anaheim, California.
https://www.youtube.com/embed/fBMwccQnEpo?si=qAGnaWbBwutwN19O
The plan was to sell no fewer than three versions of the electric truck here, including Class-5, Class-6, and Class-7 medium-duty rigs, with the last two versions being based on their European 16-tonne counterpart. These could be ordered with either an ambient or refrigerated cargo box and could travel between 95-125 miles on a full charge depending on the battery setup.
A pilot fleet of 26,000-pound Class-6 and Class-7 trucks was supposed to go into operation toward the end of this year, with US-spec production units scheduled to follow next year, while the smaller, 19,500 lbs Class-5 model was expected to reach US shores in 2026.
Gallery: Volta Zero
The Volta Zero uses an e-Axle that embodies the electric motor, transmission, and axle in a single unit supplied by Michigan-based Accelera, which is a division of Cummins, and the chassis-mounted high-voltage batteries were sourced from California-based Proterra, which filed for Chapter 11 bankruptcy in August citing "various market and macroeconomic headwinds" that impacted its ability to scale efficiently.
Volta also pitched the so-called Truck as a Service (TaaS) proposition, which effectively meant that the vehicles would not be owned by its users but rather operated for a monthly fee that includes all the servicing, maintenance, finance, insurance, and training requirements. In other words, a subscription service for trucks.
With sliding doors on both sides of the cab, a wraparound windshield, and a central driving position, the Volta Zero was touted as having very good visibility, while the sliding doors allowed the driver to get out on the sidewalk without potentially hitting cyclists or pedestrians.
Source: Volta Trucks
Source: Read Full Article