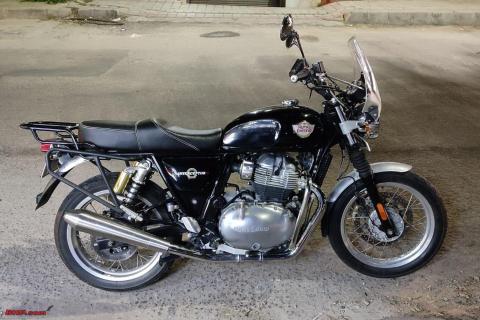 I'm pretty happy with how my Royal Enfield is turning out. And with the Hero Xpulse 200 4V Pro Rally Edition as my other motorcycle, I think I've got my needs covered.
BHPian 2StrokeJunkie recently shared this with other enthusiasts.
Quick update
After trying in vain to book high-security registration plates online last night, I eventually took the easy way out and booked the mandatory HSRP license plates from a RE showroom close by. I had not opted for the HSRP plates offered for an extra price during purchase. With the new law now in effect, I went to place my order for them and was told that the order had already been placed during my purchase of the motorcycle and they would have to place an order for a replacement. I don't know how this is possible since I haven't ordered HSRP plates for the Interceptor before. Anyway, paid 700 bucks, and the plates should be ready by the first week of October.
Came back home and tried to get some oxidization off the left side engine casing, unluckily for me, the motor was hot and my knee touched the header for a fraction of a second which peeled my skin off immediately – so I'm now nursing a small burn on my knee. Ah, the pleasures of touching the Interceptor after it runs even for 5 minutes – I've lost count of the number of burns this motorcycle has given me. I'm secretly hoping that one of the benefits of the Fuel X will be fewer burns since it claims to make the engine run cooler.
After some Burnol and silver nitride, my next stop was Race Dynamics in Koramangala for the Fuel X install. I bought this as a used product at half price from the owner, the product is still under warranty and I preferred getting the product installed at Race Dynamics to ensure that I'm not buying a lemon. The installation was done in less than 30 minutes and the installation cost was 900 bucks – a little steep if you ask me but peace of mind is priceless right? I now have the invoice of purchase, a valid warranty, and an invoice for the installation at RD. Dealt with Jawaad and Sommaiah and the experience was pleasant.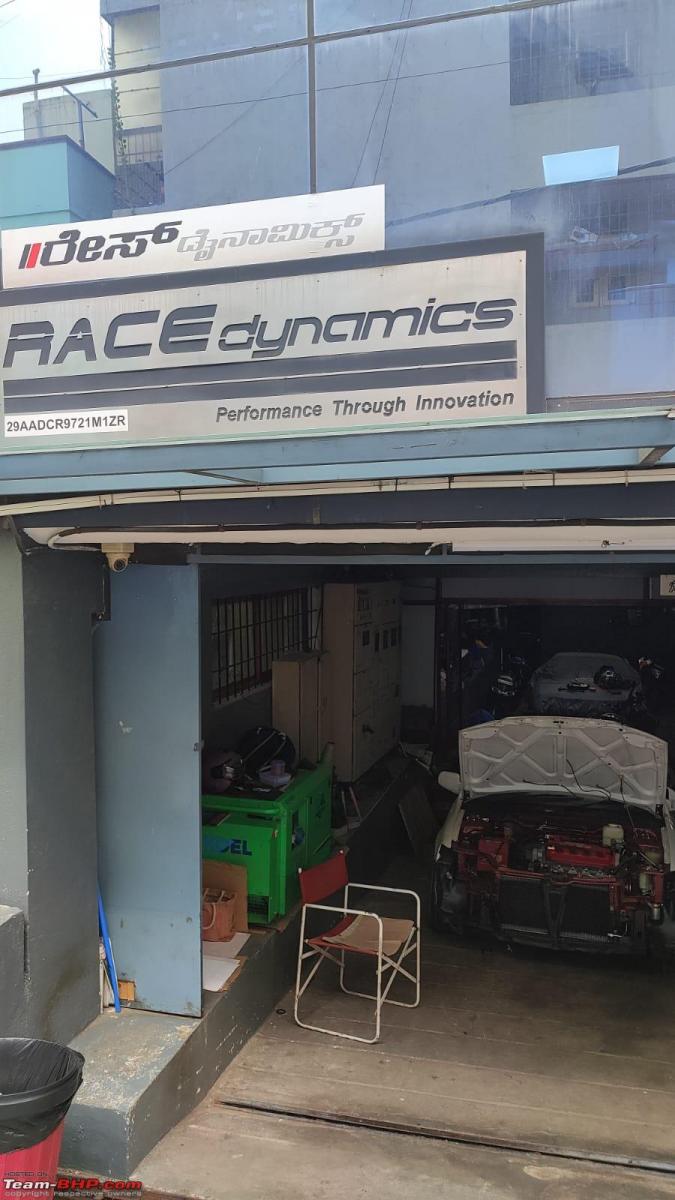 A small hiccup was when they were trying to install the Schorl air filter – the metal mesh cut through the silicone that holds the ends in place. I didn't expect this product to be so fragile and of such cheap quality. The product quality does not even match that of the OEM RE paper air filter which is far more rugged and durable. I am extremely disappointed with this purchase with the tall claims of 1,00,000 km warranty, high filtration, washable and reusable, etc. The silicone used is extremely brittle and the product finishing is extremely poor. The stock RE air filter costs less than 400 bucks and is far better built than the filter from Schorl that cost me 2,800 bucks and that's just gone to waste.
Honestly, I got conned into buying it because it had a German-sounding name, I then found out it was made in Pune by some company called Small Spark and had a Pune-based dealer on a 650 WhatsApp group who had listed out some lengthy filtration tests and certifications the product had, so I was convinced. Anyway, I have reached out to Amazon, so I am hoping for the best which would be a refund in this case. I will probably just buy a BMC air filter.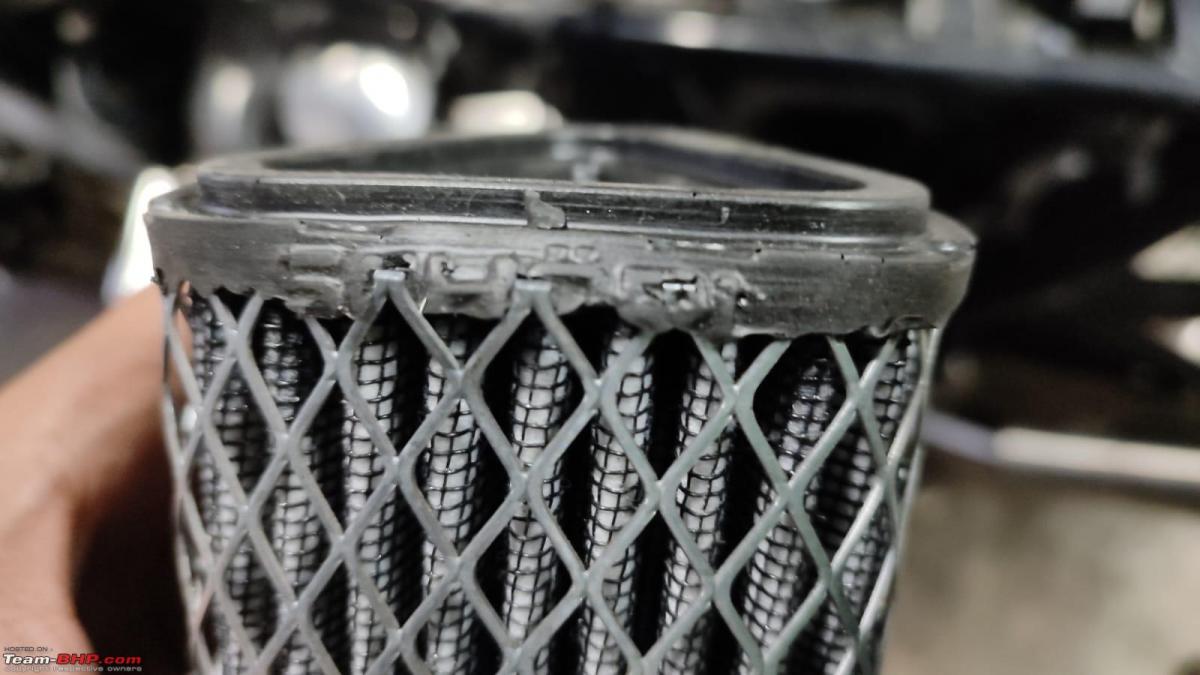 I couldn't make out too much of a difference with the air filter and the Fuel X Pro installed today in terms of outright performance. The engine revs out a little more but does not seem to be going too much faster, I might have lost a little bit of torque with the air filter. The sound seems to have changed and is a little more rumbly now, I noticed an improvement in torque and the motorcycle seems more responsive. All these gains are marginal and not earth-shattering. The motor seems to be running cooler on the way back than when I was riding to Race Dynamics. I am running the Fuel X Pro right now on its 8th setting. Will play around with it and see what I like best. It's a cool little gadget, something to play around with fueling.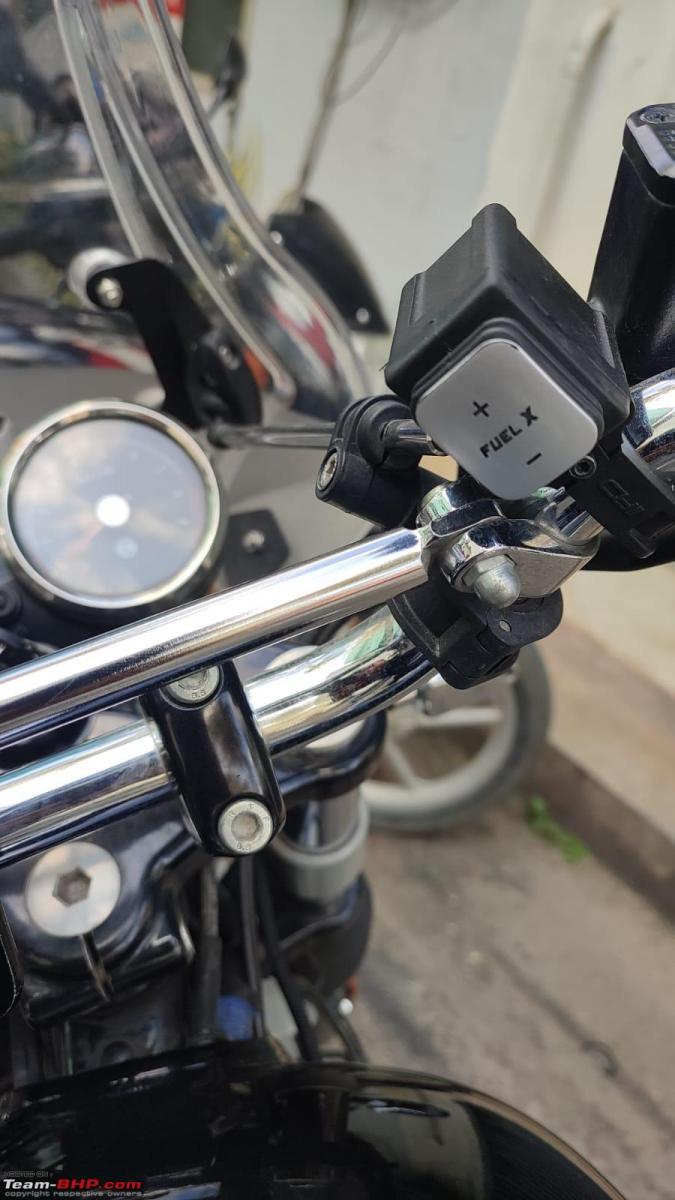 I also have noticed a lot of Interceptor owners selling their 650s and buying the 390 ADV. In fact, the chap who sold me the Fuel X also moved to a 390 ADV after clocking close to 50,000 kms on the Interceptor. I'm not sure what to make of it. And with the Xpulse Rally as my other ride, I think I've got my needs covered.
On the way back home, I stopped to hang out with fellow TeamBHPian Tharian to show him the bike. We swapped rides and rode to a tea shop close to my place. Overall, other than for the hiccup with the air filter I am pretty happy with how the Interceptor is turning out. It sounds great and looks good to me. The seat may be a little ugly but more importantly it suits my riding style and my rear end. The touring seat on Tharian's 650 looks sweet.
I've just ordered the NGage air filter from BikeNBiker. Costs 3100 with delivery. They were recommended by RD.
Will be using the air filter with the snorkel cover since I do not want issues of water ingress during the rains.
I will look at the suspension, tyres and Powerage headers later – a progression of small steps along the way.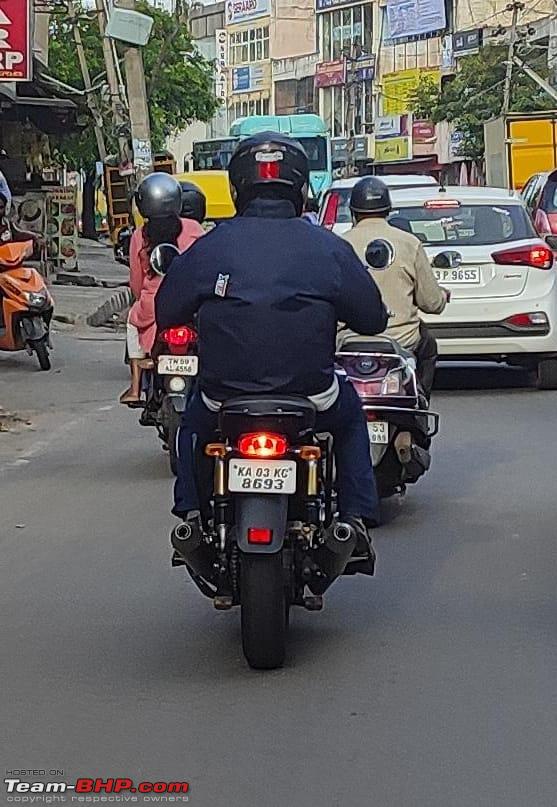 Check out BHPian comments for more insights and information.
Source: Read Full Article