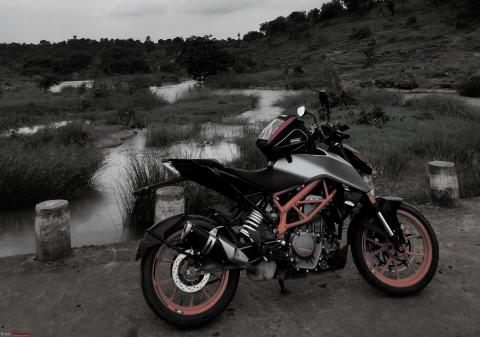 They make a lot of screeching noises and I am not sure why they do this.
BHPian saikishor recently shared this with other enthusiasts.
Odometer: 17,589 km
The brake pads were due for replacement. This time I wanted to try something else, as the stock ones barely last for 4000 km. I initially wanted sintered brake pads but found out that I could get both front and rear ceramic brake pads for the cost of one set of rear sintered brake pads. In that, the difference from stock to ceramic pads was much greater than ceramic to sintering. I felt getting ceramic brake pads made much more sense and promptly ordered a set of Crank1 ceramic brake pads. They cost roughly around 2000 bucks. The difference in braking was immediately noticeable. The bike stops in a much more smooth and orderly fashion. 500 km later the braking performance feels reassuring but somehow they squeak a lot. They make a lot of screeching noises and I am not sure why they do this. My mechanic told me it is because of the gravel particles that get caught up on the surface of the brake disc due to the monsoons.
Some before and after pictures: The rear ones were completely worn out whereas the front ones had plenty of life in them. Decided to change both of them.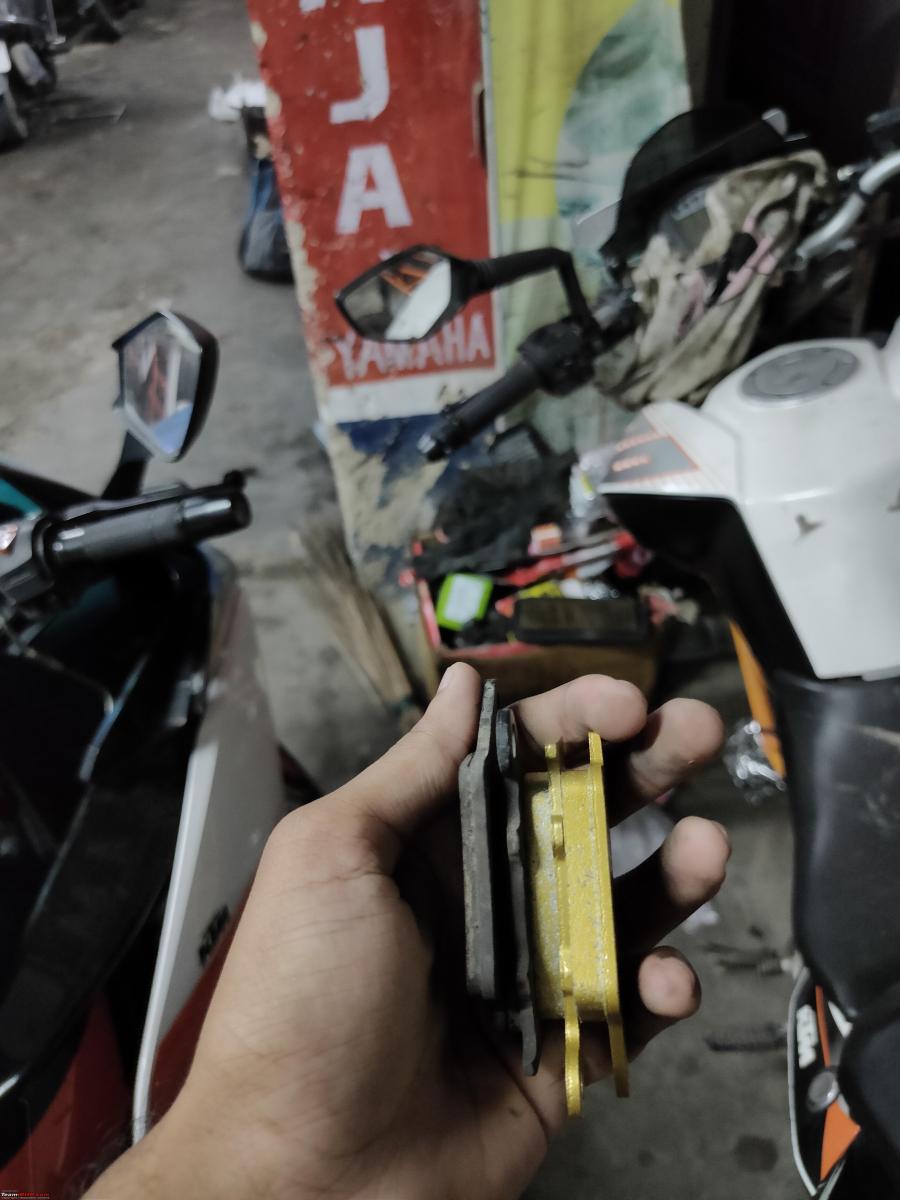 I removed the stickers on the tank since the right side sticker was peeling off on its own. I must say I like the understated stickerless look of the Duke. It feels minimalistic and does not scream for attention. Here is a slightly edited picture which complements the stickerless look of the bike.
This is it for the short update post.
Check out BHPian comments for more insights and information.
Source: Read Full Article