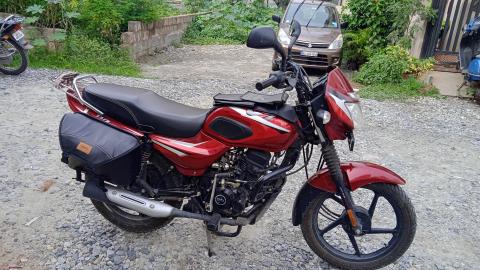 The bike is super responsive between 70-90 km/h.
BHPian SS80 recently shared this with other enthusiasts.
A new update on the ownership experience.
Since the last few months, the bike has struggled to start on cold mornings and idling is erratic, with occasional check engine light switching on. Things got worse as my bike usage has now increased to 300 km a week, all thanks to the hybrid working arrangement at the office.
Switched back to 10W30 instead of 20w40
Charged battery
Cleaned air filter
Removed the TPS & IAC solenoid, cleaned and refit them
Drained the float bowl
Cleaned spark plugs
None of this helped to sort the idling & starting issues
Finally, got the OBD scanned at a local garage, and they said "ECU is dead", I doubted his BS6 skills and tried another garage, where they found TPS to be dead.
I got fed up, and took it to my trusted relative's garage in Kolar, he had the bike for one day and figured out the root cause.
The TPS on Bajaj ECarburator has a setting called, IPS – Idle Position Setting. This needs to read 14% or more, in mine it was reading less.
They loosened the TPS and refit it slightly to the right, the TPS has a single bolt fitting setup, and the hole on the TPS is oval to allow us to adjust this particular setting.
Finally, one last ECM scan and clear codes are done. All thanks to Shekar Automobiles, Gowripete and Kolar. Since he has all the experience and the right tools, ECM scanner, code eraser, ignition coil testing equipment etc. things were smooth.
The return trip was in absolute rain and bliss to push the bike to 80+kmph on multiple occasions. The bike is super responsive between 70-90kmph. Although not a fan of riding fast, finally finding the almost new crisp throttle response was nice.
Also added a waterproof saddle bag and trust me this is very useful for carrying small items from the shop etc. or even for keeping a raincoat always in the bag.
It's been quite some time since I checked on the bike's chain, so decided to do some preventive maintenance. What I assumed was a simple task, actually took time.
I had to remove the items in the following order only then did the whole chain and sprocket become visible.
Bottom Half x 2 bolts -10T spanner
Top half x 2bolts – 10T spanner
Front sprocket cover x 2bolts – 8 T spanner
Gear shifter lever x 1bolt – 10 T spanner
Used diesel in a cup and an old toothbrush, and cleaned it as much as I could. Let the wheel spin in gear to shake off excess diesel, then use a big cloth and wipe away the wet chain thoroughly. Finally lubed the chain with fresh gear oil. Fit everything back in reverse order and now it's slightly smoother to ride than before.
The whole thing took about 45 minutes, totally worth it.
Check out BHPian comments for more insights and information.
Source: Read Full Article