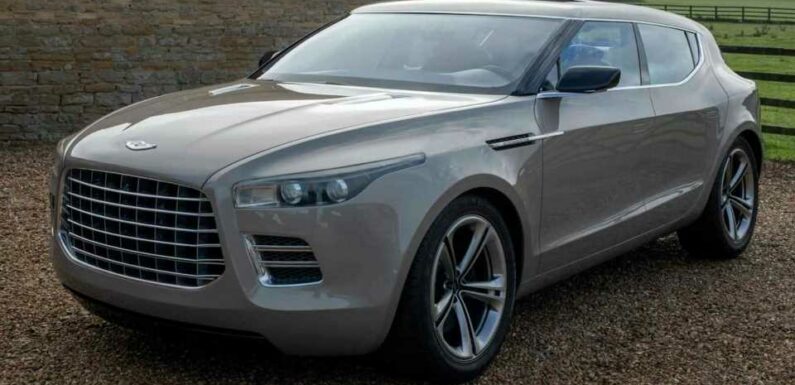 Back in the first decade of this century, Aston Martin was a very different company. The firm was in a worse financial situation at the time and also had a smaller model range, lacking exciting products like the Valkyrie and Valhalla. But even in 2009, Aston Martin knew it needed an SUV to improve its market results and the LUV concept was the brand's concept effort of building a luxury V12 SUV. Long before the DBX came to life.
The car was developed in part with help from Mercedes-Benz. The German automaker provided the platform, which came from the Mercedes GL-Class. However, the architecture was modified to accommodate a naturally aspirated V12 engine from Aston Martin and that was the 5.9-liter unit also found under the hood of the DB9 and DBS at the time. The LUV (Luxury Utility Vehicle) was made to preview the future of the Lagonda marque but it never made it past the concept phase.
Gallery: 2009 Aston Martin LUV concept for sale
Believe it or not, this one-off vehicle is now for sale but there are a few notes we need to make here. First, obviously, this car has never been registered for use on public roads, which means you can't actually drive it. In theory, it could be made road-legal but the next owner would need to pass the necessary tests, which may require changes to the specification.
Second, even if you register it for use on public roads, you'll need to do some repairs and maintenance. The seller says there's a problem with the electronics and as a result, the vehicle cannot be started. It may be something as simple as a dead battery but you have to be careful as there aren't that many parts available for one-off concepts on the market. However, it's good to know that the vehicle was operational under its own power back in the days when it was owned by Aston Martin.
Last but not least, bear in mind this is an actual concept that was displayed at the 2009 Geneva Motor Show when Lagonda celebrated its 100th anniversary. Or, put simply, you can own a piece of Aston Martin's history and the best part is that it doesn't cost a fortune considering it is a one-off. With six days left until the end of the auction at Collecting Cars, the LUV concept currently costs £12,750 or around $15,820 with the current exchange rates. Not bad for a V12-powered Aston Martin SUV show car, right?
Source: Read Full Article