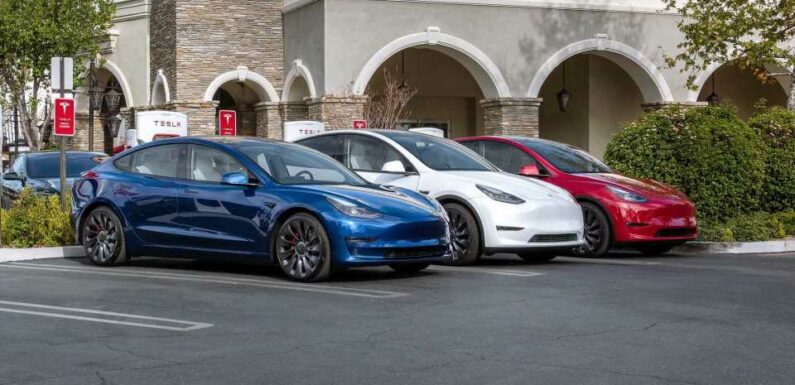 Tesla has begun releasing its latest software update 2023.38 to some owners, and it comes with several additional enhancements.
The most notable is called Predictive Charger Availability, which does exactly what its name suggests. The function predicts how many Supercharger stalls will be available upon arrival at a station and displays the expected wait time – if applicable.
Tesla says it is able to predict the charger's availability by factoring in your travel time to the Supercharger, as well as other Tesla vehicles' travel time, according to Not A Tesla App. The function also takes into account past activity at that Supercharger to offer an accurate prediction.
It remains to be seen how accurate this feature will be when EVs from other automakers will start to use Tesla's Supercharging network in higher numbers. That may not seem a big problem now because the number of non-Tesla EVs charging at Superchargers is small, but that number is expected to grow as more manufacturers adopt Tesla's charging port.
If you drive a Tesla, you probably know that your vehicle already offers live data for Superchargers, letting you know how many stalls are available to use out of how many there are in total at a specific station.
Gallery: Tesla Supercharger
However, the live data is for the exact moment you make the query, whereas the Predictive Charger Availability will work out how many stalls are available at your arrival, which is a very useful feature to have assuming it works properly.
In addition to Predictive Charger Availability, Tesla's software update 2023.38 also brings stuff like Faster Hazard Lights After a Crash, Location Sharing, and Windows During Update.
The former means that your Tesla will use the updated light pattern, which flashes up to three times quicker, if it's involved in an accident. For now, this is only available in select countries, including the US.
As for location sharing, Tesla owners will be notified by a new icon appearing at the top of the touchscreen if any app – including the official Tesla app – requests live location data from their vehicle. The icon will also show up if any future third-party services have access to the vehicle's location.
Finally, the windows update is a practical modification designed to prevent window or door damage during a vehicle update. Tesla EVs' frameless windows can not adjust during software updates, increasing the risk of window damage.
This update brings down the windows just a little to allow for door opening and closing during installation of the software update. Once the update is complete, the windows return to their former position.
Source: Not A Tesla App
Source: Read Full Article