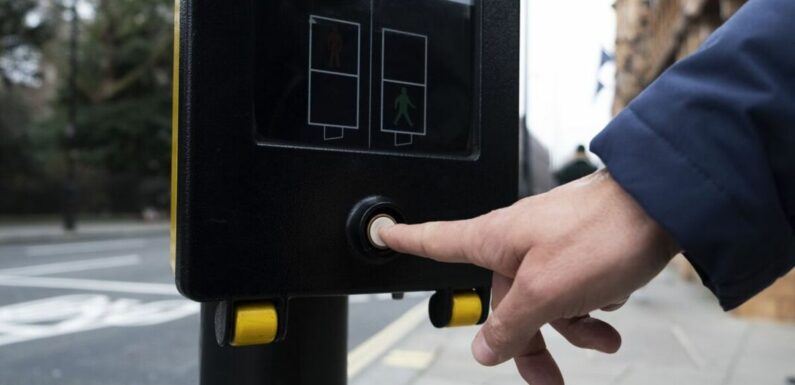 Insurance company Admiral has advised drivers to keep cautious after the Department for Transport revealed 19,327 pedestrians were injured during 2022.
The organisation noted that traffic incidents involving pedestrians are more likely to occur in autumn and winter months, with 33 percent of accident claims being recorded during October, November and December.
Adam Gavin, Head of Claims at Admiral, reacted to the figures, reminding motorists that accidents involving pedestrians can often be fatal or leave life-changing injuries.
He said: "Having any sort of car accident can be a frightening experience, but when a pedestrian is involved, the implications can be devastating.
"Whilst the number of pedestrians sadly killed or seriously injured on our roads reduced during the pandemic, it's concerning to see the numbers creeping up again."
Read more: These are the five most confusing roads in the UK
Whilst traffic accidents involving pedestrians can occur in many situations, Admiral highlighted that many happen at crossings.
However, in a recent study conducted by the company, 91 percent of drivers could not correctly identify a puffin crossing, whilst 89 percent did not know what a toucan crossing was.
The lack of understanding has seen many drivers unknowingly break rules on the road, with a DVLA information request stating that 6,529 motorists received penalty points on their licence from mistakes when negotiating a pedestrian crossing.
Don't miss…
Checklist to know if you have 'sufficient grounds' to appeal a parking ticket[REPORT]
Strangest reasons behind used car sales uncovered as more buy second hand[INSIGHT]
Drivers warned to check treads as bad tyres caused 25 percent of collisions[ANALYSIS]
Adam recommended that all motorists should regularly review the Highway Code to make sure they are fully prepared for any situation typically found on the road.
He continued: "What's worrying about these findings is how little both drivers and pedestrians understand about the designated crossings and what the rules are to safely use them.
"We all have a responsibility to act with caution, and traffic collisions can be catastrophic, so we must do all we can to keep one another safe."
We use your sign-up to provide content in ways you've consented to and to improve our understanding of you. This may include adverts from us and 3rd parties based on our understanding. You can unsubscribe at any time. More info
Whilst over nine in ten motorists could not identify a puffin crossing, they are an incredibly common sight on UK roads.
These are similar to pelican crossings, using traffic lights to stop road-going vehicles and featuring signal lights for pedestrians that are mounted nearby on the pavement, rather than on the other side of the street.
In comparison, toucan crossings are designed to stop traffic so that pedestrians and cyclists can both cross at the same time.
Source: Read Full Article