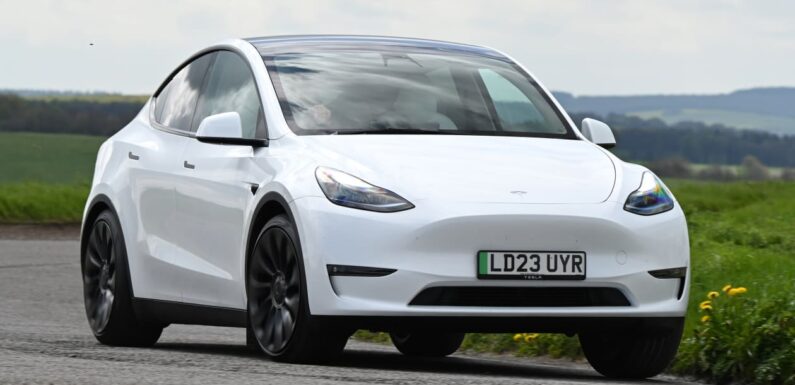 Tesla is offering a fantasticly low interest rate on Britain's best-selling electric car.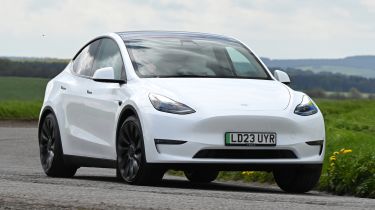 Low 2.9% APR
Available over two, three or four years
Access to Supercharger network
Few electric cars are as simple to live with as the Tesla Model Y, and now it's even easier to get your hands on one thanks to low 2.9 per cent APR interest until mid-November.
This amazing PCP deal is available direct from Tesla UK, and can be personalised depending on your requirements. Available over two, three or four years, with an adjustable annual mileage of up to 30,000 miles per year, private buyers can drive away in a base Model Y for £492 per month with a 10 per cent deposit.
That means stumping up £4,499 up front, but put more down and you'll lower your monthly payments significantly. A £10k deposit, for example, drops the monthly figure to £370 – with an agreed 10,000 miles per year. All in, it means you'll pay just £3,226 in interest over the four-year deal.
Top 10 best electric SUVs to buy 2023
The offer is currently available on all versions, including the Model Y Long Range and Model Y Performance. The top-spec car, on identical terms (£10k deposit, 10k miles/year) costs £569 per month – and that's before you factor in off-peak home charging, and the money you could potentially save versus an equivalent petrol SUV.
Tesla's success is well documented, and it's easy to see why. The brand's Supercharger network is one of the best-reviewed public charging networks, and offers some of the lowest prices in the UK. The cars are good to drive, and come loaded with the latest technology.
All models, including the entry-level Model Y, get a touchscreen infotainment system, a 13-speaker stereo, heated front and rear seats, tinted glass roof, and a HEPA air filtration system. The base Model Y has a range of up to 283 miles, and will do 0-60mph in 6.6 seconds.
Upgrading to the Model Y Long Range adds a second motor for all-wheel drive and boosts the car's maximum mileage on a single charge to 331 miles. This version does 0-60mph in 4.8 seconds, while the Model Y Performance sacrifices outright range for a 0-60mph sprint of just 3.5 seconds.
Five colours and two alloy wheel choices are available, and buyers can choose a black or white interior. Enhanced Autopilot – one of the best semi-autonomous driving systems available on the market – costs £3,400, and you can add a home charger for £475; less than you'll pay for most third-party home wallbox solutions.
Most cars can be delivered in a matter of weeks, but you'll need to hurry, as the low 2.9 per cent deal is only available on PCP orders placed by 17 November 2023.
Get the Tesla Model Y Deal of the Day here or take a look at our previous Deal of the Day…
Source: Read Full Article