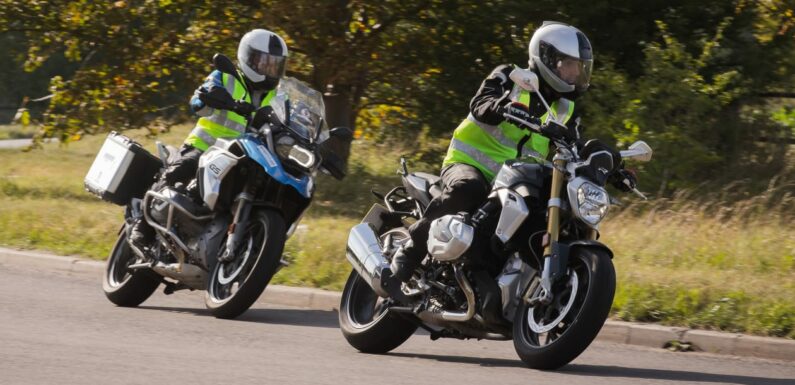 Advanced motorcycle training can help you become a better, safer rider and save you money on your insurance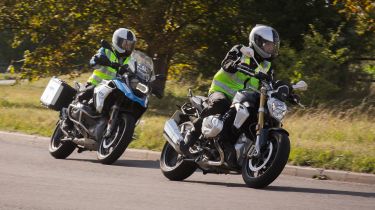 You can take courses to learn how to ride a motorcycle off-road, how to go around a race circuit as fast as possible, or what to do if you arrive at the scene of a motorcycle accident. But what kind of courses or training can you take if you want to become a safer, more confident motorcycle rider and refine your existing skills? Well, that's what advanced motorcycle training is all about.
Let's make one thing clear from the get-go though; just because the word 'advanced' is in the title, doesn't mean you need to have been riding motorcycles for decades or covered thousands of miles on them in order to take one of these courses. You can start taking advanced motorcycle training courses at any time, and with any amount of riding experience. 
How to get your motorcycle licence: theory, module 1 and module 2 tests explained
You also may have heard that advanced motorcycle training can help reduce your insurance. That is true, as insurance companies recognise these qualifications and it could shave a fair amount of money off your premiums. However, these courses should also provide you with the skills and knowledge to potentially avoid accidents in the first place. Better to have the skills to avoid having to claim on your insurance, rather than just doing it for the reduced premiums. 
In the UK there are multiple organisations that offer different advanced rider certifications, which each cost a different amount and require slightly different assessments. Here are some of the main examples:
BikeSafe
BikeSafe is an initiative run by the police in the UK. A total of 36 police forces across the country offer the course, which aims to cover rider attitude, collision causation, cornering, positioning, overtaking and hazard perception, among other topics. 
BikeSafe workshops include discussions on hazard awareness and how to make your motorcycling safer, followed in most cases by an assessed ride on the road. You'll then receive feedback on your strengths and weaknesses from the BikeSafe assessor, who "will provide honest feedback in our review, as we believe that provides the greatest benefit to the rider."
These workshops can also act as a kind of stepping stone into advanced rider training, with BikeSafe themselves recommending riders undertake further training after anyone's had one of their assessments.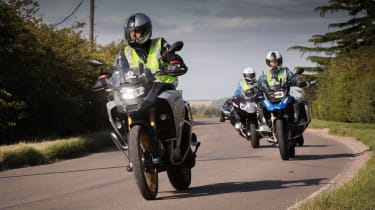 IAM RoadSmart
IAM RoadSmart, formerly known as the Institute of Advanced Motorists, offers an Advanced Rider course that's designed to develop your core riding skills and teach you how to apply its 'IPSGA' framework (Information, Position, Speed, Gear and Acceleration) in a variety of situations.
Once you've booked your course, you're paired with a local IAM RoadSmart bike group and one of its expert observers who will accompany you on several rides in your local area and identify areas of improvement. You'll typically complete 6-12 of these sessions with your observer during the course, with time in between to practise and improve your skills. 
Once your observer feels you're ready, they will put you forward for the advanced rider test, which is carried out by one of the organisation's examiners and includes around 60 minutes of on-road riding. Once you pass, you'll receive your Advanced Rider certificate and 'IAM RoadSmart Member' status.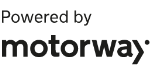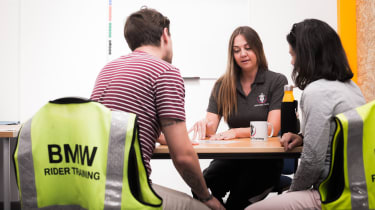 British Motorcyclists Federation (BMF)
The BMF's Blue Riband course "seeks to encourage you to THINK about why?, and what? you are doing when you are riding, to be self-critical, and to be able to recognise your own strengths and weaknesses." 
The standard course begins with a theory session and discussion about the various techniques you will practise, followed by practical sessions booked for when is convenient for you and your instructor. The condensed course is held over just a day and a half, and includes the same classroom-based theory session, followed by a full day's riding broken into sections with numerous stops for debriefs with your instructor. Once you've reached the required standard, you'll take the Blue Riband assessment.
How to choose the best motorcycle training school
The assessment (which is conducted by another instructor) takes about an hour. At the end, you'll receive a written report on your performance, including comments on your control of the motorcycle, information gathering, psychology, judgement and road craft.
The concentrated course costs £250 and includes the cost of the assessment. The standard course will depend on how quickly you progress, but should cost about the same with the assessment itself costing an extra £80.
Enhanced Rider Scheme
The Enhanced Rider Scheme (ERS) is the Driver and Vehicle Standards Agency's (DVSA) own motorcycle training course that's ideal for riders who have just passed their test or are getting back into the saddle after a break. It's also a great option if you're upgrading to a more powerful motorcycle.
The ERS begins with a rider assessment with an expert trainer, which will involve riding together in different road and traffic conditions. For most people, this lasts around 1 to 2 hours. There's no test, just the assessment carried out by your trainer. 
If the assessment shows that you do not need any more training to meet the required standard, you'll get your certificate straight away. But if the assessment indicates that you need more training, you'll develop a tailored plan with your trainer focused on the areas you need to improve. Once you successfully complete the scheme, you'll be awarded the 'DVSA Certificate of Competence'.
Certain trainers will also offer extra modules that you can sign up for after completing the ERS, including modules on delivery or courier riding, group riding, and Biker Down and accident scene management. The cost of the ERS depends on the trainer you go with and the amount of training you require.
Source: Read Full Article