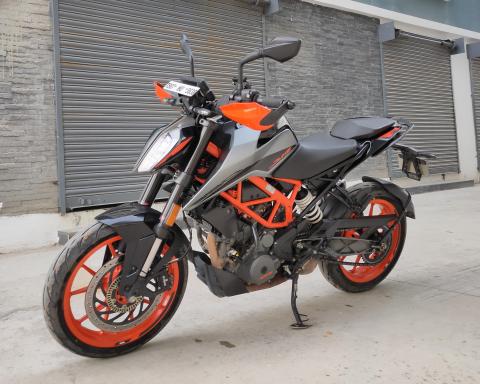 The same service would've cost close to Rs 4,000 at a KTM SVC.
BHPian saikishor recently shared this with other enthusiasts.
Odometer: 16815km
Citrus was due for service and since now the warranty period has come to an end, I decided to get it serviced outside. I had a contact at KTM Kondapur and turned out he had his own shop outside which was pretty close to my place. I thought since KTM service is horrible, why not give this a try?
Jobs performed:
Oil change
Fuel filter changed
Air filter changed
Oil filter changed
Brake fluid top-up
Coolant top up
Water wash (the fun part)
Pending jobs:
Brake pad (F&R) replacement
Somehow service, the bike feels a little more vibey but the pre-service harshness has disappeared.
Total came up to Rs 2,543. The same service would've cost close to 4 grand at a KTM SVC. And I get to see my bike getting serviced, the satisfaction is unparalleled.
Here are some pictures from the same: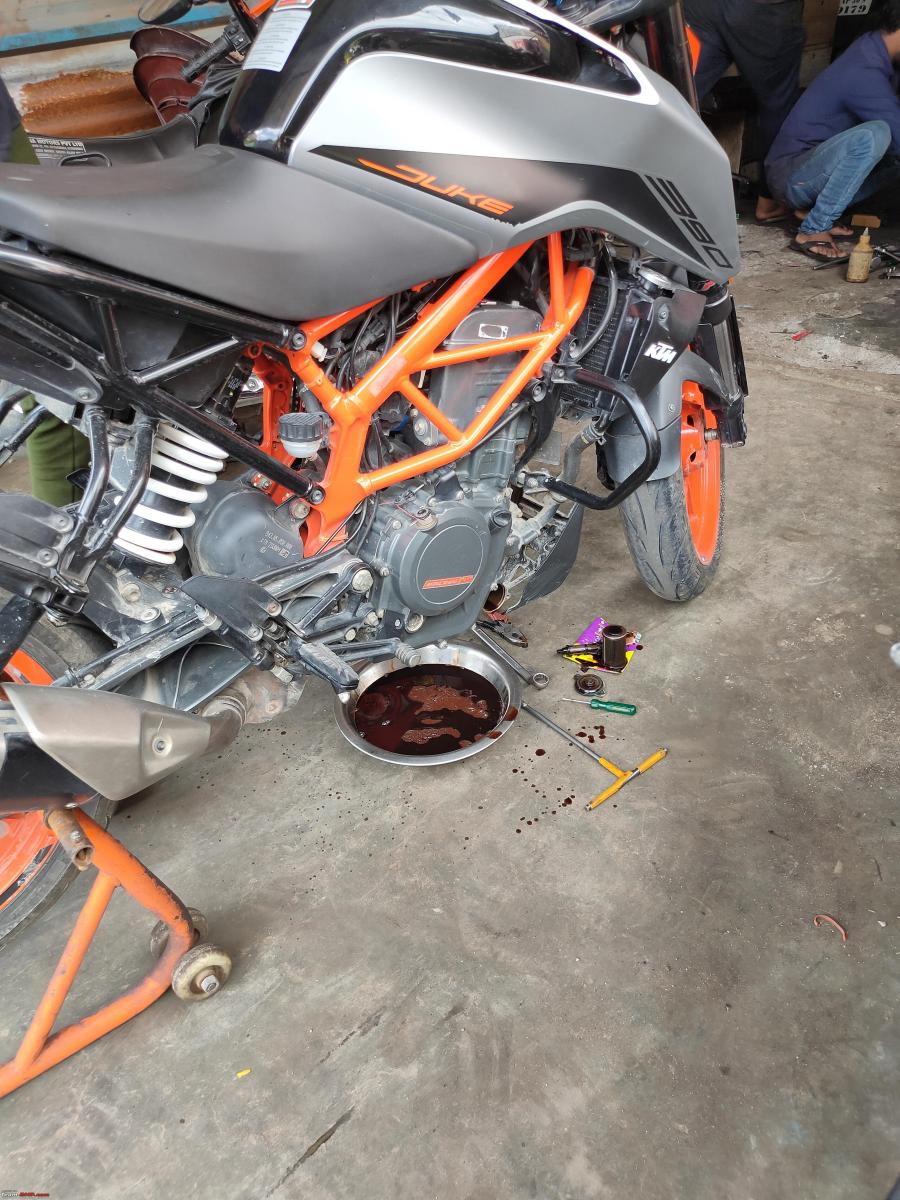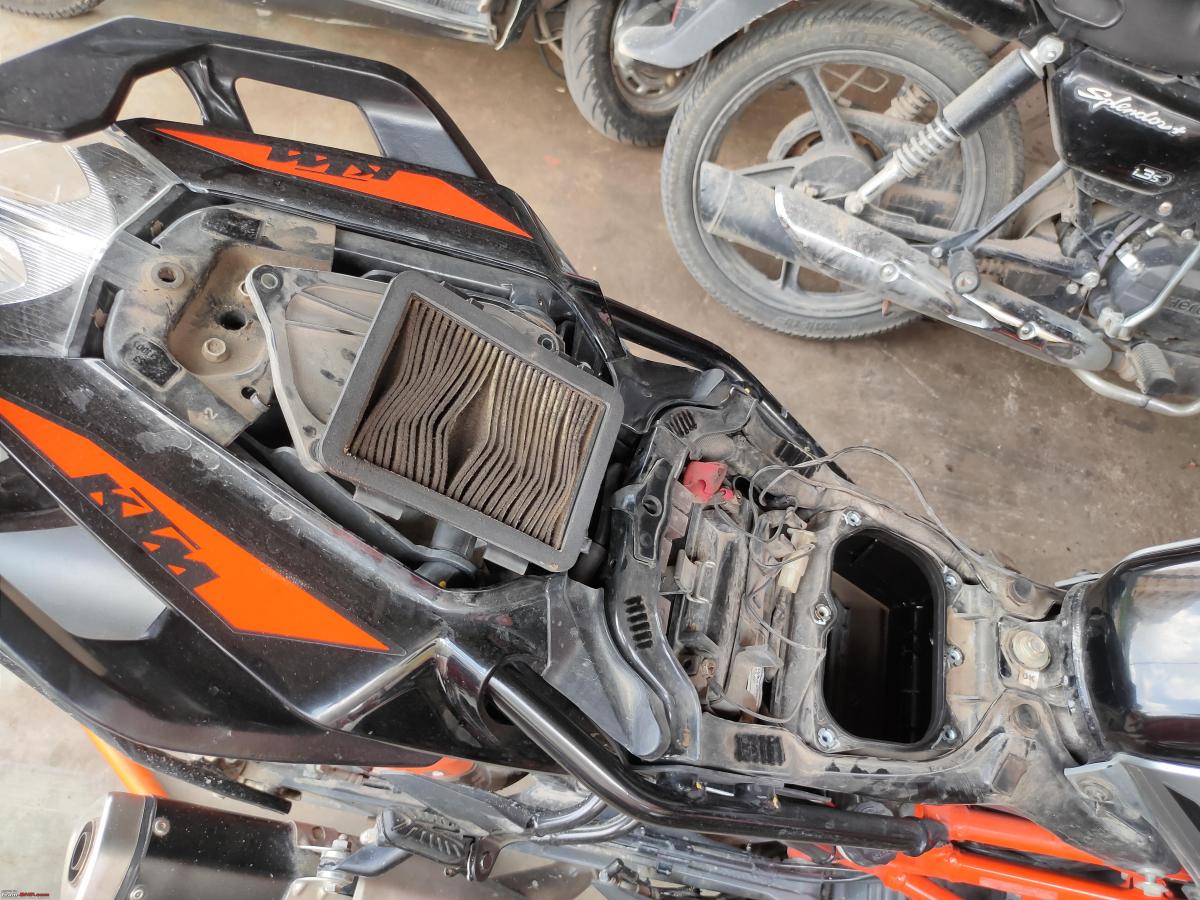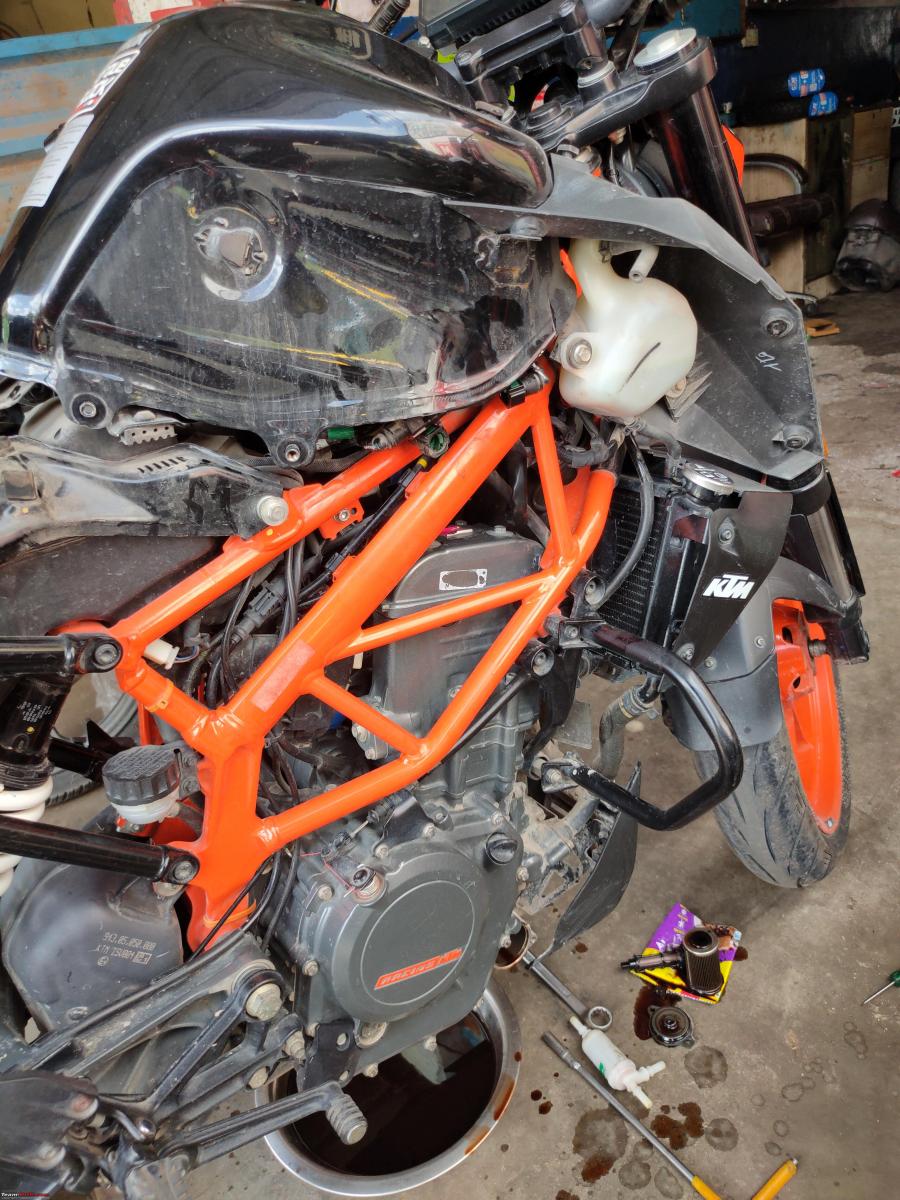 With this aside, Citrus has been performing flawlessly. One minor annoyance I have been noticing these days is that the first start-up of the engine takes 5 cranks at least. My mechanic told me the battery might be on its way out since the bike is more than 2 years old now, but I suspect that might not be the issue as I got a battery load test performed and the battery seemed alright.
Oh and yes the replacement chain sprocket started squeaking already, I have a feeling this might not last for very long. And since I plan to get my bike serviced outside from now on, Citrus will go for a service every 7500km or 6 months, whichever is earlier.
Nothing else to report apart from the above-mentioned. I'll conclude with some pictures I took.
Check out BHPian comments for more insights and information.
Source: Read Full Article