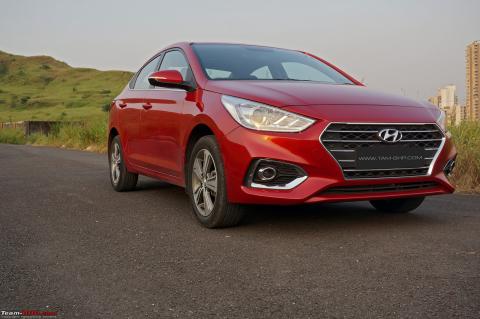 My 10 day review of the map is that it feels fun to drive. The car feels much responsive than before while accelerating, overtaking when required is easier.
BHPian Ghost13110 recently shared this with other enthusiasts.
I wrote this the day it happened but until today I was unable to post this on the forum.
From the time my car was around 3 years old, I had been wanting to remap my car but I waited till the extended warranty expired (5 years ).
Today ( 13/8/23 ) I have finally got my car remapped and I can't help but share my experience.
After doing extensive research and after making calls to a few tuners, I finally decided to go with a Tune-O-Tronics map. I wanted a map which had local support as well as after sales service support so that was one of my primary reasons. Another reason would be that my friends were after my life to get my car remapped.
I spoke to Vivek and understood the basic procedure of the map where I probably asked him at least 30 questions or more of possible scenarios where things could go wrong and I must say that he did answer all my questions in complete detail which helped cement my decision of going forth with TOT.
I was also told that there was an offer going on till the end of the month so it also made sense to seize that opportunity. Another thing which cemented my decision was the fact that he mentioned that he would make sure that the car wasn't pushed to a point where it would become unreliable as that was not part of what they do.
The remap was flashed onto my car by Rishav Chawdhury who's the dealer of TOT in Kolkata. I spoke to him 2 days prior to confirm what I exactly wanted from the map as well as the time and day it would be flashed. To specify, I told him that I wanted a higher low and mid range with relatively less smoke without compromising the reliability and integrity of my car. We decided on a Stage 1+ aggressive map. On the day of the flash, I found out that the map would be an OBD flash.
We tried a total of 3 maps till we came to the best custom map.
The first map was supposed to have been a stage 1+ aggressive map but for some reason, it slowed down the ignition speed, made the rev buildup slower and made the engine splutter.
The second map was flashed 30 mins after the first. This map had an excellent mid range but lacked the initial pickup I was looking for. There was also a drop off after 100km/h and overall felt only marginally better than stock.
We test drove this map for about 20km and while we did, I was constantly giving Rishav feedback which he was relaying to Sid.
After the 20km run we decided to let the car rest for a few minutes and let the brakes cool down slightly before we tried again as I was driving it hard to test out the map. We decided to have a cup of tea while we waited and in this time Rishav informed me that another map was available.
The third map was flashed in a dhaba while my friend and I were sipping tea because it just made sense to do so. This map was exactly what I was looking for. It had an excellent low and mid range and really gave me the feeling that my car was mapped which the previous two maps did not give me. We did another 20km run to test out the car and one could definitely feel an extremely noticeable difference.
When I asked Rishav about the information of the third map I was told that it's a "Stage-1+ TOT Street Aggressive Map, Strong Low End & Mid Range with Exhaust Gas Recirculation off by software, to let the engine breathe better and provide better low end throttle response.", having a "peak torque of 320Nm between 2000-4000 RPM" and a "peak BHP of 160Hp at 4000 RPM"
Stock figures : 128 Bhp @ 260 Nm
Tuned figures : 160 Bhp @ 320 Nm
I will update this post after another 2-3 weeks of testing the map with any observations.
The list of modifications on my car though are :
DBA T2 Slotted rotors
EBC Yellowstuff pads
SS Braided Brake lines from Race Concepts (since they are car specific)
BMC Panel Filter/ Stock Replacement
Vredestin Ultrac Vorti 205/55/R16 ( not technically a mod but I wanted to add it )
Bright red calipers for added performance (joking)
P.S if anyone needs the part numbers for the rotors and pads, feel free to ask
Update: I changed my engine oil to Castrol Edge 5W-30 2 days ago and the car feels smoother than before. I was running Castrol Edge 5W-40 before.
My 10 day review of the map is that it feels fun to drive. The car feels much responsive than before while accelerating, overtaking when required is easier. Mileage seems better ( the exact figures I'll post after I fill tank and calculate )
My tyres (Vredestein ultrac vorti 205/55/R16) do wheelspin at times when I'm aggressively accelerating but it's nothing that cannot be controlled.
I have had a very slight vibration issue while idle. I will look into it and find out whether it's a mount that's causing it or the map.
Read BHPian comments for more insights and information.
Source: Read Full Article