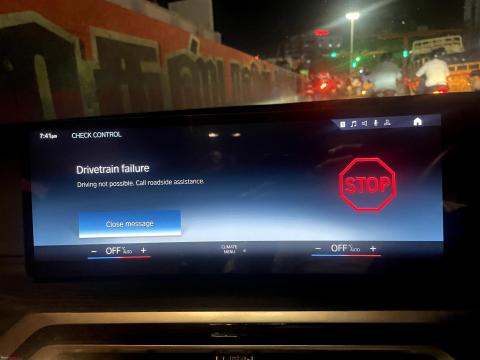 The car has been remarkably trouble-free over my 10 months of ownership, apart from this one incident.
BHPian anishpraji recently shared this with other enthusiasts.
Hello,
I was fortunate enough to be among the first individuals to receive the i4 back in September. Over the last 10 months, I've savoured my driving experiences, having covered approximately 10,000 kilometres. The car has been remarkably trouble-free during this period. However, a noteworthy incident occurred last night as I was returning home from a 150 km journey.
During our return from a 150 km trip, towards the end of the journey, a couple of alerts appeared:
High Voltage System Issue: It was indicated that I could continue driving but with a suggestion to do so moderately.
Drivetrain Issue: Similar to the previous alert, it allowed me to continue driving while advising moderation.
In an attempt to address the problem, I tried restarting the car a couple of times, but unfortunately, the issue persisted. Given the late hour, we decided to drive the car home and planned to take it to the service centre the following day. However, during this journey home, a more serious alert appeared indicating a Powertrain failure, and shortly after, the car came to a halt.
Despite my efforts to restart the car, the same problem persisted, leaving us stranded. In this situation, we contacted roadside assistance and they responded promptly by sending a flatbed truck to pick up the car within 20 minutes. The car was towed to the service centre for further inspection and repairs.
At present, the service centre is diligently investigating the issue, and I am eagerly awaiting an update once more information becomes available.
On a related note,
I've been an active reader of various i4 global forums, and I came across information indicating that this issue has been a global concern, leading to recalls in both January and May of this year. Allegedly, the root cause was attributed to a software update, which was intended to be delivered over-the-air (OTA). Interestingly, in India, BMW India opted not to activate the myBMW app for my particular car, because of its delivery in September. It's worth noting that the app had been activated in cars delivered from November onwards. Notably, there was a brief period when the connected car functions were enabled in my car as well, but they were abruptly deactivated shortly after (eliminating the possibility of hardware not being equipped).
If so the BMW had activated the connected car functions, we would have got the OTA updates and wouldn't have left us stranded late in the night.
Any contacts would appreciate helping me reach this issue to top management in BMW so that at least now after all this issue they can activate the connected car features.
I look forward to resolving these matters and sharing the outcomes.
Here's what BHPian zandot had to say on the matter:
Sorry can't help with any BMW contacts sadly and for what you're having to go through! Did some research on this matter and it seems that this can be the software update or something more serious such as the battery pack coolant filter/debris in the motor housing etc., It's just a software glitch and is resolved quickly.

Do keep us updated! Been contemplating an i4 recently and wasn't aware of this fault that seems to be cropping up for both the i4 and iX.
Here's what BHPian Turbanator had to say on the matter:
That's strange as BMW India increased the prices on most cars to cover the costs for connected drive features as there is some hardware difference, per the dealers I spoke to previously.
Here's an update from BHPian anishpraji in response to Turbantor:
Oh, but the connected car features on my car were working for some time, the RTTI, Weather, OTA's etc. But suddenly everything stopped again. So the doubt about the hardware not present in the car is ruled out.
Also on another note, BMW releases software updates for the i4 very frequently, there have been almost 6 updates in the last 10 months. For the i4 the service interval is only once in two years, but for the software upgrade alone I have to take the car to the service centre almost every alternate month – which is quite a hassle.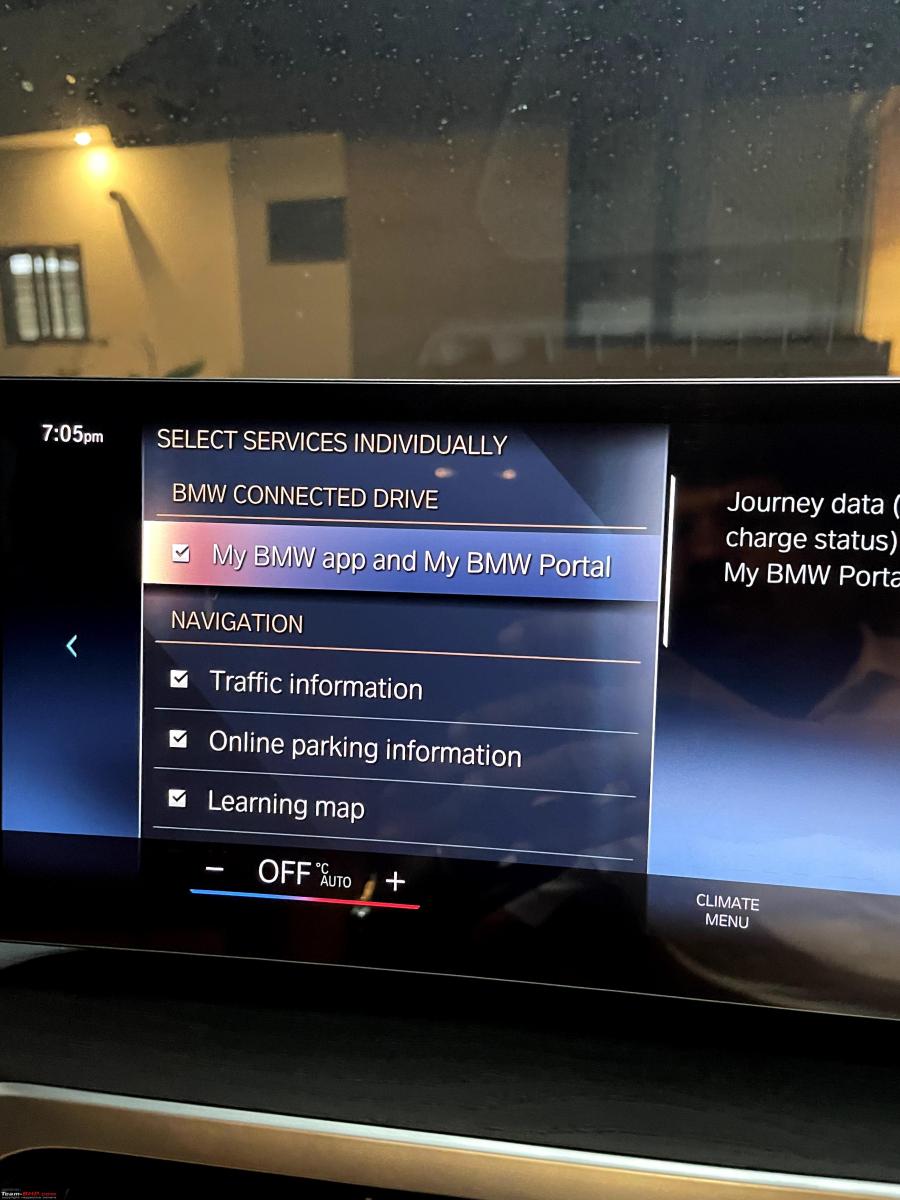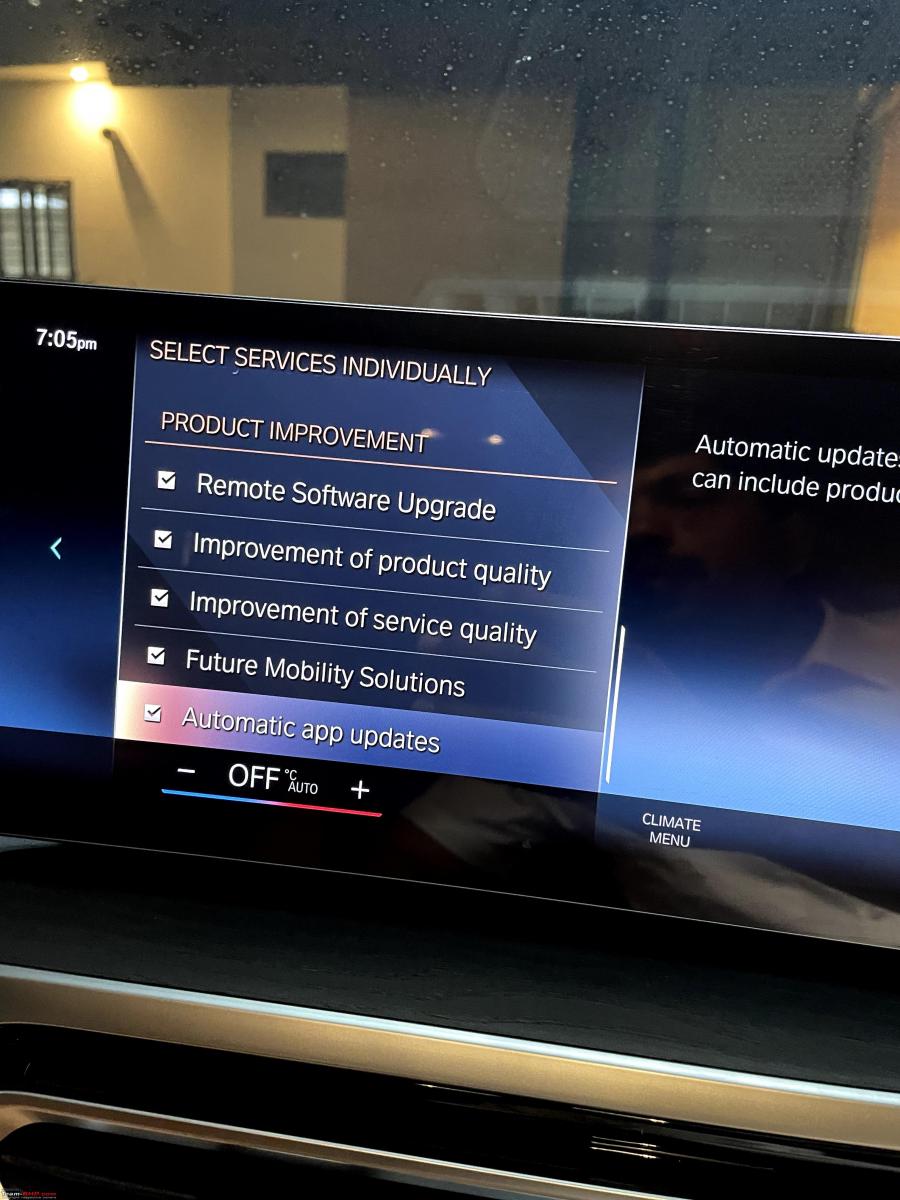 Here's what BHPian carthick1000 had to say on the matter:
Anish, glad you guys were able to pull over safely and no harm/rearward crash due to sudden power failure.

What was the last software release version you received from BMW before this issue? In Jan 2023, there was a recall which might be the reason your car got affected.

Did you receive it as an OTA update or had to go to the service centre to get it done?

Rants

The whole point of OTA updates is the convenience of not going to the service centre, but BMW like some other German manufacturers are still struggling with connected cars and services. So for now, there is no light at the end of the tunnel as BMW is completely getting new HW and SW systems for its Neue Klasse (2025) and the older models eventually will get less to no support, if we have to go by BMW past lack of acknowledging it's engineering shortcomings.

BTW, 6 updates within 10 months is relatively low when you ask me as Tesla and some Chinese brands provide an OTA update, every 3 or 4 weeks. As a Tesla user, I have never been to a service centre to get or complete an OTA update. So, it is BMW's duty to provide you with OTA updates as promised and not ask you to go to a service centre.
Check out BHPian comments for more insights and information.
Source: Read Full Article