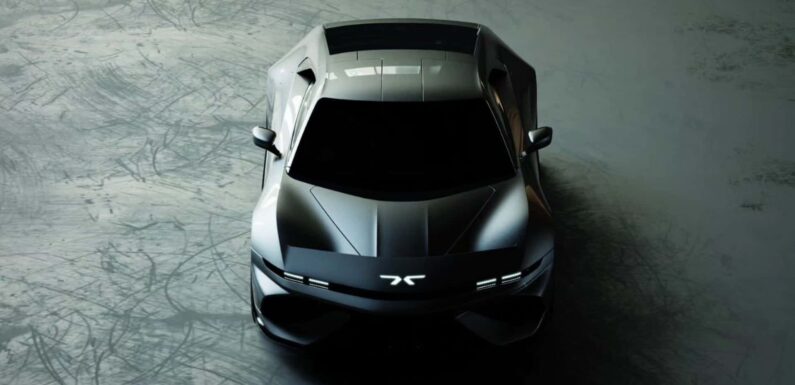 This probably doesn't come as a big surprise. When the DeLorean was resurrected last year as an electric vehicle, John DeLorean's daughter didn't approve the Alpha5 and it was probably just a matter of time until another DeLorean successor was proposed. Kathryn DeLorean – the daughter of John Z. – is apparently working on a V8-powered DeLorean. It won't sit on a bespoke platform but will reportedly ride on the base of the Chevrolet Corvette C8.
At this point, this probably sounds like yet another speculation. However, it seems that there is solid evidence that this new project is indeed going to happen. Kathryn DeLorean herself confirmed the information in an interview with Hagerty. "I needed to find a way to build an affordable car for the DeLorean community. They'll be heartbroken forever if I don't give them something."
Gallery: DeLorean successor based on Chevy Corvette C8 (renderings)
That's a good start, we have to admit. According to the available information, Kat's plan is to buy a Corvette V8 and ask DeLorean Next Gen Motors to design and build a unique body with gullwing doors. DNG Motors describes itself as a "not-for-profit automotive company building next-generation vehicles" to fund "science, technology, engineering, arts, automotive, mathematics, and manufacturing." That firm is reportedly planning a small range of products, including a range-topping model and the said Corvette-based one that will act as an entry-level offering.
Kat told Hagerty she wants the project to be based on the entry-level Corvette, possibly meaning the supercar without the Z51 package. That vehicle has a naturally aspirated V8 engine under the hood with an output of 490 horsepower and 465 pound-feet of torque. The Corvette C8 is seen as a good base for the revived DeLorean since its targa roof can be relatively easily modified to feature gulling doors.
As Hagerty recalls, there's also an emotional connection between DeLorean and General Motors, the company that owns Chevrolet. John Z. spent a total of 17 years within GM. According to his daughter, between 1969 and 1972 when he was the head of Chevy, he proactively worked for a mid-engined Corvette. Kat says this new Corvette-based DeLorean "allows me to finish my dad's story. I'm building him his dream car."
As for the other DeLorean, the Alpha5 is a completely different story. It is an electric vehicle with a range of more than 300 miles thanks to a 100-kilowatt-hour battery pack. The model is designed by ItalDesign and has a 0 to 60 miles per hour acceleration in under 3 seconds. The top speed is rated at 155 mph.
As a final note, the images attached in the gallery above come from automotive designer Angel Guerra. These were shared by DeLorean Next Gen Motors on its Facebook page.
Source: Read Full Article