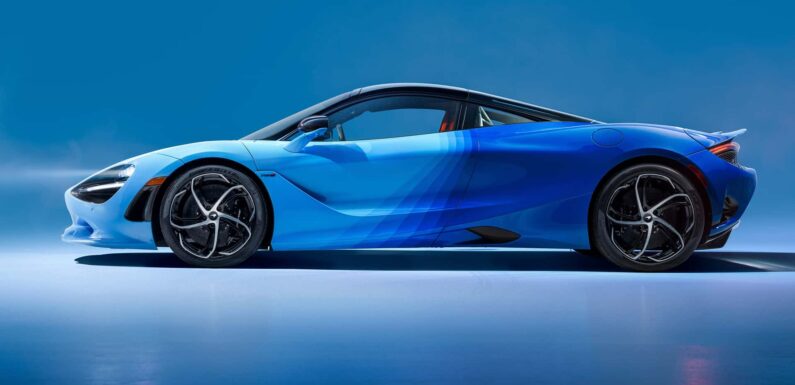 In a recent interview, McLaren's CEO, Michael Leiters, shed light on the automaker's electrification strategy, revealing that full-electric supercars are still a few years away. This isn't the first time that we hear about the brand's conservative EV approach and according to Leiters, the key challenge lies in developing technology to make batteries lighter while ensuring a sufficient range.
Speaking to media representatives in Dubai, Leiters emphasized the paramount importance of weight in the company's design ethos. He asserted that heavy cars compromise nimbleness and create a sense of disconnection for drivers, which is contrary to the essence of McLaren's brand identity. "I don't expect this technology to be ready for real supercars before the end of the decade," he summarized
Gallery: McLaren Elva XP12W Prototype
In a separate interview in August, Leiters said very similar things, stressing the importance of limiting the weight penalty imposed by batteries. Also, McLaren's boos emphasized that whatever the supercar manufacturer's engineers create must surpass equivalent internal combustion engine models in terms of power, performance, and handling. This ambitious undertaking, he projected, may lead to the release of an EV hypercar "maybe at the end of the decade."
Leiters also hinted at McLaren's potential foray into the SUV market, acknowledging the evolving automotive landscape. However, the primary focus remains on plug-in hybrid models, as internal combustion engines continue to dwindle in relevance. But before an SUV is even considered, McLaren wants to return "on the right road to profitability," as Leiters said in Goodwood earlier this year.
During McLaren's global dealer meeting in April, some company executives discussed what future products the brand has planned. The automaker told attendees at the conference to "stay tuned" for a new class of vehicles with four seats and four doors in 2028. This is likely the SUV that McLaren is not ready to launch yet.
Source: Read Full Article