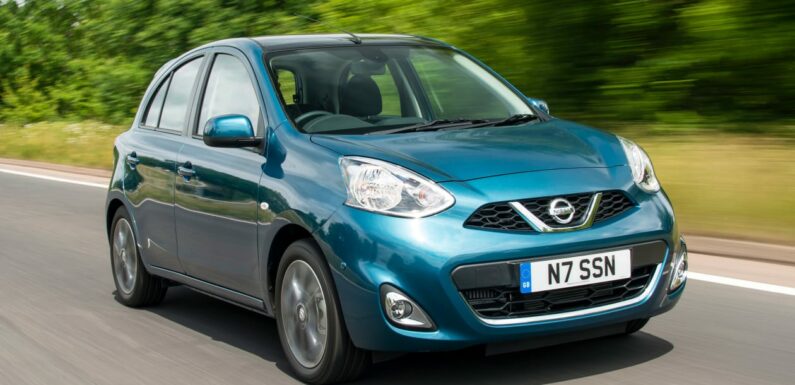 A full used buyer's guide on the Nissan Micra, covering the Micra Mk4 that was on sale between 2010 and 2016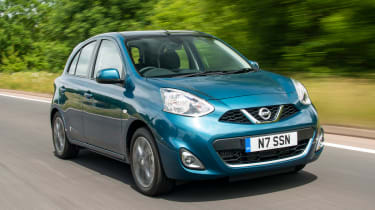 Verdict
The Nissan Micra has a great reputation for being a car that's easy to own, reliable and good value. But when the fourth-generation Micra was released in 2010 Nissan dropped the ball with a car that felt cheap and uninspiring, although on a more positive note, running costs were low, and it was reasonably spacious. A hefty facelift in 2013 went some way to addressing the key faults, but even these later cars are left behind by rivals. As a result, this generation of Micra trails the class in several key respects, from the driving experience to the way it's put together. While there are plenty of satisfied Micra owners, there are also some who regret their purchase, so tread carefully when buying.
This year marks 40 years since the Nissan Micra first arrived in the UK, the diminutive hatchback having already been launched in Japan as the March. While those first Micras were made in Japan, by the time the second edition went on sale in 1992, production was shared by Nissan's plant in Sunderland, and the same would be true of the Mk3 that was launched in 2002.
However, by the time the Mk4 (known by the internal code K13 at Nissan) featured here was introduced, production had moved to Thailand, Mexico, Chile and India, to cut costs. All Micra Mk4s sold in the UK were made in India, and Nissan faced plenty of criticism over the disappointing build quality. But what's the rest of it like?
History
The Mk4 Nissan Micra arrived in June 2010, available only with a 79bhp three-cylinder 1.2-litre petrol engine with either a CVT automatic or five-speed manual gearbox. Trim levels were Visia, Acenta and Tekna.
Used Nissan Micra (Mk5, 2016-date) review
A supercharged version of the 1.2-litre engine was introduced in February 2011, badged DIG-S, rated at 97bhp and with a useful 142Nm of torque. A couple of special editions arrived in December 2011; the Kuro and Shiro (Black and White) were based on the mid-range Acenta. Another special edition, the Elle, appeared in September 2012 and was limited to 500 units in the UK.
More reviews
Car group tests
Micra N-Sport vs Ibiza FR Sport vs Swift Sport
Hyundai i20 vs Citroen C3 vs Nissan Micra
In-depth reviews
Nissan Micra (2017-2022) review
Road tests
Nissan Micra (Mk2, 1992-2002) icon review
New Nissan Micra N-Sport 2019 review
Long-term test review: Nissan Micra
Nissan Micra Acenta 1.0 petrol 2017 review
Used car tests
Used Nissan Micra (Mk5, 2016-date) review
A heavily facelifted Micra was launched in June 2013, with a new look, extra equipment, upgraded interior and the option of sat-nav. Fitting between Acenta and Tekna, the high-spec N-Tec was added to the range in August 2015.
Which one should I buy?
Facelifted Micras from summer 2013 were a big improvement over the earlier version, and the supercharged DIG-S engine is noticeably perkier than the regular 1.2-litre unit, while potentially also being more economical. We'd steer clear of the CVT auto because the manual alternative is much slicker, and we'd also avoid entry-level (Visia) editions because they're basic.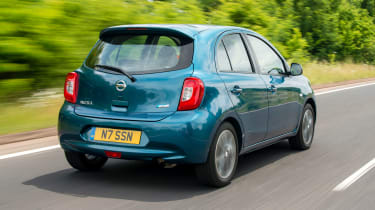 In the case of facelifted cars (earlier models had a slightly different spec), the Visia came with electric front windows and Bluetooth, but that's about it. The Acenta added automatic headlights and wipers, cruise and climate control, electric door mirrors, a multifunction steering wheel, 15-inch alloy wheels and a heated rear window. The range-topping Tekna also had rear parking sensors, an upgraded hi-fi, electrically folding door mirrors, 16-inch wheels and upgraded interior trim.
Alternatives to the Nissan Micra
The Micra was up against some very talented and desirable opposition. The toughest adversary is the Ford Fiesta, with its roomy cabin, brilliant dynamics and ready availability, while the Vauxhall Corsa offers more of the same but isn't as much fun to drive. The SEAT Ibiza should also be on your list, just like its cousins the Skoda Fabia and Volkswagen Polo, all of which feel a world away from the Nissan in terms of quality and tech.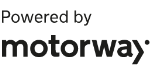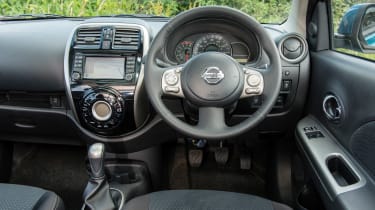 But it's not all bad news, because the Micra scores well on space; for such a small car there's a surprising amount of room for occupants, with enough space for three kids in the back, or two adults. Boot capacity is adequate at 265 litres with the rear seats in place, but fold it and this rises to 1,132 litres; entry-level models don't come with a split-folding back rest, though.
Running costs
All Micra K13s need to be serviced every 12 months or 12,500 miles, with services alternating between Minor and Major at £229 and £329 respectively. The cost of the Major service includes fresh brake fluid, which needs to be replaced every other year; the coolant should be renewed every five years at around £90. Because the Micra's three-cylinder engine is chain-driven there's no cambelt to replace.
Unsurprisingly, all Micra K13s are now long out of warranty, with the final examples having been registered around seven years ago; from new, Nissan provided a guarantee that lasted for three years or 60,000 miles. Nissan dealers offer service plans, but we'd suggest that you also look at a local independent garage for maintenance; this can slash bills.
Recalls
The Micra Mk4 has been recalled six times so far. The first was in 2012, because cars built throughout 2011 could suffer from fuel leaks. The second campaign was launched in May 2013 because of faulty brake systems on models made between June 2012 and March 2013.
Airbag glitches were the reason for the third recall which came in February 2015; this affected some Micras made up to July 2012. Recall four arrived in April 2015, because some cars made between October 2010 and February 2015 could experience the engine surging due to a software error. The fifth recall, in August 2015, centred on faulty engine-start buttons on Micras produced between July 2013 and March 2014. The latest recall, in February 2016, was for faulty ignition coils fitted to some Micras built from July 2015 to January 2016.
Driver Power owner satisfaction
The Mk4 Micra last appeared in a Driver Power used car survey in 2018, coming 75th out of 100 entries; the previous year it finished 27th out of 75. The Micra made only one appearance in the Driver Power new car survey, in 2013, when it came 24th out of 100. The high spots were running costs, reliability and in-car tech; braking, build quality and performance got a big thumbs down though.
Source: Read Full Article