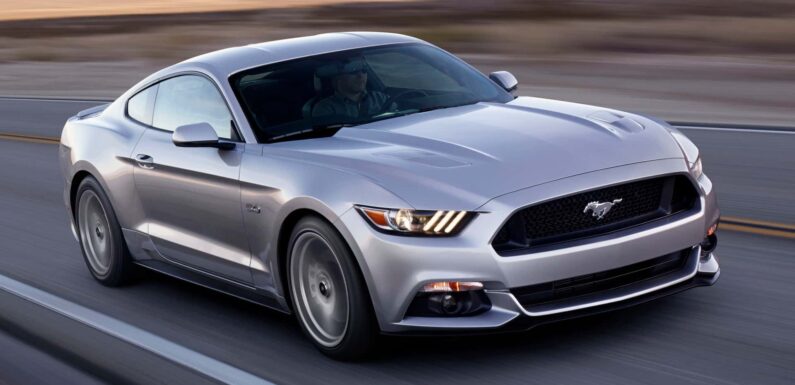 New cars are always exciting. They usher in new technologies, improved powertrains, increased safety, fresh designs, and more to entice shoppers. Automakers sell millions a year in the US, but most Americans buy used, and that endeavor has gotten significantly more expensive over the last few years.
A new iSeeCars study found that buyers of used cars are spending 33 percent more today than in 2019. The vehicles they buy are also older, increasing from 4.8 years old to 6.1. The report says that in 2019, $23,000 would buy a three-year-old used car. Today, $23,000 wouldn't even buy a six-year-old model. One would need $24,210 to complete the save transaction.
The lack of used cars built in the last three years is one reason for the increased prices. The coronavirus pandemic stifled new car production in 2020, leading to a cascade of events that gummed up automakers and suppliers and reduced production capacity over the last few years. The study found that the used car market has 28 percent fewer 1- to 3-year-old used cars than in 2019. Cars older than five years increased their market share.
The lack of recent used cars has driven up prices. One-year-old used cars are 67 percent more expensive today than in 2019, costing on average $46,403. That's up from $27,793. Two- and three-year-old car prices are up 57.7 and 41 percent, respectively. Prices jumped from $23,886 and $23,048 to $37,403 and $32,493.
Six-year-old car prices jumped 53.4 percent to $24,210. Cars a decade old and older also increased. Ten-year-old car prices are now 38.9 percent higher, going from $10,728 to almost $15,000. An 11-year-old car today costs over $11,000 on average.
The study also looked at how the price of specific models has changed. In 2019, a three-year-old Chevrolet Spark cost, on average, $9,878. In 2023, the Chevy for nearly the same price of $9,692 would be nine years old. A three-year-old Ford Mustang in 2019 for $23,584 is now an eight-year-old Mustang for $23,755 in 2023.
iSeeCars analyzed over 21 million car sales between January and August 2019 and 2023. To see the full report and all the charts, visit the source link below. 
Source: Read Full Article