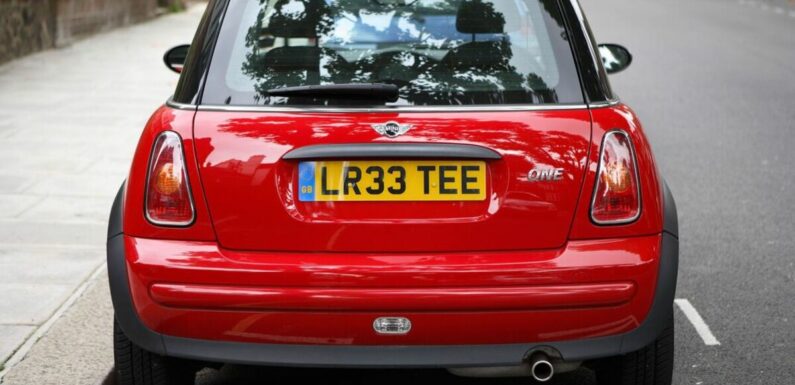 Metro Bank has warned motorists thinking about buying a used car that deals that seem too good to be true often are.
Highlighting used car sales as their 'Scam of the Month' for 2023, the company revealed that scammers are more likely to take advantage of the increase in car sales following the new '73' number plates, launched on 1 September, 2023.
Baz Thompson, Metro Bank's Head of Fraud and Investigations, explained why many criminals try to scam buyers through cars.
He said: "Cars are generally people's second-largest asset after their homes, so it's vital to slow down and take your time when researching and purchasing to ensure you're not being scammed.
"Scammers know that used car sales rocket when the new license plate comes out, so be extra cautious at this time of year."
READ MORE: 'I'm a mechanic – a driving mistake could leave you a huge repair bill'[LATEST]
Metro Bank noted that criminals can use a variety of methods to scam car buyers, however, most use online platforms such as eBay and Gumtree.
In many cases, the scam adverts feature images of a car being sold by an authentic seller, with some even creating fake versions of popular websites.
Other scammers may act as a leasing company, encouraging buyers to pay a deposit to finance a vehicle that they will likely never see.
Don't miss…
Driving law comes with £1000 fine – but most drivers think it's legal[REPORT]
Cheapest petrol cars ranked – the five most economical vehicles[ANALYSIS]
'I've been a mechanic – here's the dumbest thing you can buy for a used car'[INSIGHT]
We use your sign-up to provide content in ways you've consented to and to improve our understanding of you. This may include adverts from us and 3rd parties based on our understanding. You can unsubscribe at any time. More info
To help drivers avoid these traps, Metro Bank has advised drivers that they should always learn the general market price for the model of car they are interested in, calling into question why examples are lower.
If the car is being paid for on finance, motorists should also be weary of low deposit fees, if any, and a lack of credit checks.
In addition, buyers should think twice if the seller is putting pressure on them and insisting that the money is paid via a bank transfer.
Finally, the company also noted that drivers should always try to see the car they are thinking about buying in person.
If it is not possible to do so, Metro Bank suggested that drivers could ask the seller to arrange a video call to prove that the car is genuine.
Drivers can also help to prevent trouble by looking up the car's licence plate on a full history check website, which allows buyers to check the MOT history of the vehicle and see if it has been previously stolen.
Source: Read Full Article