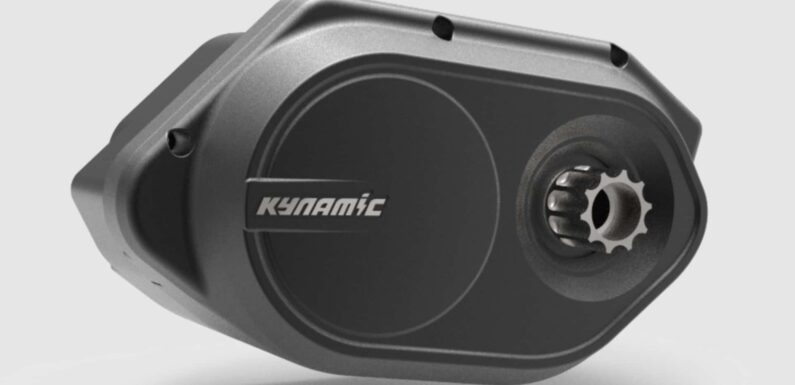 We've seen a lot of developments in the world of electric bicycles in recent years. More and more players are entering the game from brands which are both new and established in the world of cycling. At present, the industry is dominated by big names like Bosch and Shimano, however, another brand with a long history of making bike chains is gearing up to produce electric bike motors.
I'm talking about none other than KMC. If you own a mid-tier to premium bicycle, there's a good chance that it came out of the factory equipped with a KMC-made chain. The company has just launched its e-bike motor subsidiary, and hopes to compete with the likes of Bosch, Shimano, and Bafang in the highly competitive e-bike systems game. Kynamic, as it's called, is reportedly developing two motor models that will be used in a variety of e-bike applications ranging from urban, mountain, gravel electric bicycles.
Diving into the specifics, Kynamic is working on two types of motors, one with a higher output but lower torque rating for urban and gravel bikes, and another with especially higher torque for utilitarian applications. The first motor is said to have an output of 250 watts and 40 Nm of torque. This one will take the form of a rear hub motor, and will be used for urban bikes and electric gravel bikes. Meanwhile, heavier, more utility-focused bikes will be fitted with a 200-watt mid-drive motor with a higher torque rating of 65 Nm and three levels of assistance. A 250-watt version of this motor is also said to be under development.
As for the batteries, both of the motors will be compatible with a 497-watt-hour battery pack housed within the frame of their respective e-bikes. Depending of course on the configuration, weight, and the pedal assist setting selected by the rider, the battery should be capable of offering up to 100 kilometers (62 miles) of range on a single charge. As for charging, it's said that the battery will include 2A and 4A chargers, with caring times seven hours and three-and-a-half hours respectively.
At present, it hasn't been disclosed specifically what e-bike brands KMC will be working with for the launch of its Kynamic motors, so we'll have to wait and see. Nevertheless, a brand as trusted as KMC will surely have its tech dialed in, but as is the case with all new technology, real-world performance can greatly vary from what's written on the spec sheet.
Sources: Clean Rider, Cycling Electric
Source: Read Full Article