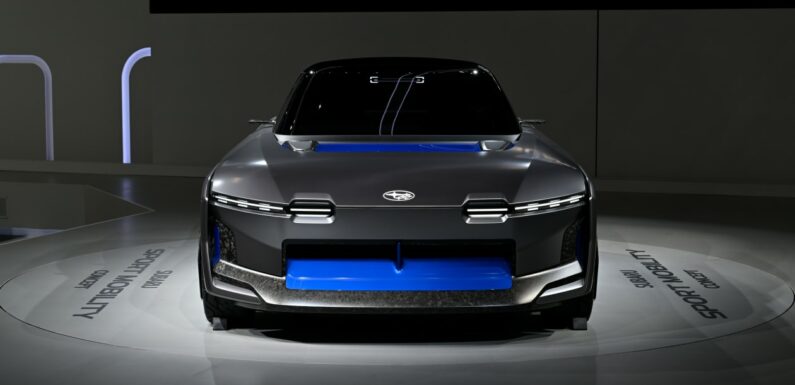 Subaru has brought a two-door coupe to the Tokyo Motor Show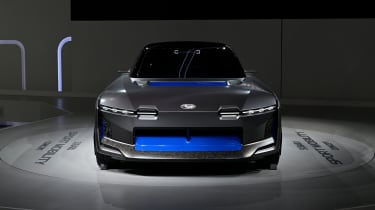 Honda isn't the only manufacturer to unveil an electric two-door coupe concept at the Tokyo Motor Show because Subaru has also got in on the act with its new Sport Mobility Concept. 
Despite the rather bland name, Subaru fans should get excited by the Sport Mobility Concept because it shows Subaru is still thinking about how it can approach the sports car market with electrification. 
Subaru says the Sport Mobility Concept embodies "the pleasure of going anywhere, anytime, and driving at will in everyday to extraordinary environments". No technical details have been revealed other than its pure-electric powertrain, but Subaru suggests it could be all-wheel drive with the driver "controlling all four wheels at will".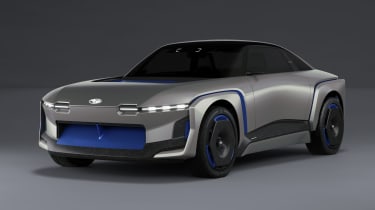 The Sport Mobility Concept features a higher ride height than traditional coupes. The box wheelarches housing turbofan wheels, squared bodywork with a flat bonnet and bluff front end give it plenty of presence. To the side we can see digital wing mirrors and lower down on the body it looks like forged carbon-reinforced plastic has been used. 
Up front there are thin LED headlights, along with two larger sections that resemble the classic secondary lights you'd find on a rally car. At the rear there's more LED lighting and the 'SUBARU' lettering is lit up too. 
Subaru's return to WRC has been suggested a few times in recent months, with even Toyota chairman Akio Toyoda keen on helping Subaru return to the top step of rallying. We doubt the all-electric Sport Mobility Concept is a preview of a future WRC entrant, but it does show Subaru hasn't forgotten about its rich rally heritage. 
Want the latest car news in your inbox? Sign up to the free Auto Express email newsletter…
Source: Read Full Article