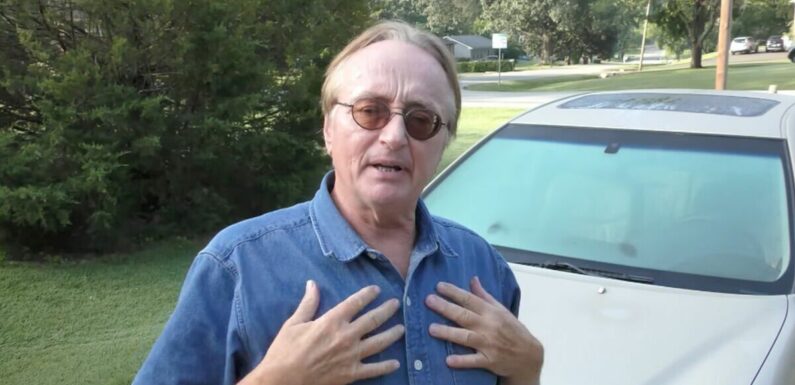 Nextbase share 'Crash for Cash' dash cam footage
Drivers could lose thousands due to a "dangerous" crash for cash car scam, according to leading mechanic Scotty Kilmer.
Mr Kilmer warned scammers purposefully drive into innocent road users to claim on motorists' car insurance policies.
This could see road users lose their no-claims bonus which could drive up monthly premiums.
The issue is common in the UK with over 2,000 tourists affected over the past couple of years.
Speaking on his YouTube channel, he said: "A really insidious car scam, the drive down scam. The person on the other side even though they have the right of way, they wave you on, and as you start to go they pull out in front of you and run into you.
READ MORE Classic vehicle owners can avoid used car scam by following three tips
"Now these are the more dangerous types of scams and there are people that do it because there are rules of the road.
"That guy has the right of way and you hit him, it's your fault. 'But officer he waved me on', well he may be waving you on to take some money off your insurance company.
"These people often know guys in body shops so they get a cheap fix and they make a profit.
"A lot of them are doing stuff like soft tissue damage to themselves where they sue the instance companies for money. They all know insurance companies don't like to go to court."
Mr Kilmer even admitted his wife was the victim of this scam while driving in Houston, Texas.
DON'T MISS
Drivers set to be impacted by three scams with used car owners at risk[LATEST]
Thousands of drivers at risk of being affected by 'dangerous' MOT scam[ANALYSIS]
'I've been a mechanic 55 years – electric cars are a scam'[COMMENT]
We use your sign-up to provide content in ways you've consented to and to improve our understanding of you. This may include adverts from us and 3rd parties based on our understanding. You can unsubscribe at any time. More info
He retold how a woman was doing a U-turn before striking the side of his wife's vehicle.
The lady then managed to claim thousands on their insurance policy by making out they were suffering from soft tissue damage.
He added: "It's soft tissue damage BS. You cannot prove it. 'Does that hurt, oh man that really hurts'.
"Back in the day when I was younger, they had whiplash. You can't prove if somebody's neck is sore.
"But they can't do whiplash like they used to because of headrests. Your head can't whip behind the chair because it hits the headrest. Believe it or not, that's one of the reasons there are headsets. It's not just to rest your herald on when you're getting tired.
"So the next time someone tries to wave you around them. Maybe just wave back at them and say 'no you go, you go'.
"They might be one of these scammers, they're out there, don't think they aren't out there."
Source: Read Full Article