After crowning Rudy van Buren as the world's fastest gamer, the competition of the same name is back for 2019 — and with quite a special prize.
Dutch driver van Buren became part of the McLaren Formula 1 team as part of his prize for winning season one. He now works with Carlos Sainz and Lando Norris as a simulator driver — a vital cog in the F1 machine, testing setups and upgrades in the virtual world to inform the direction of the real thing. He still gets out and about driving real cars too, as we saw at the Race of Champions.
Whoever claims the prize for 2019 will get to live out their racing fantasies entirely in the real world though, with a full season driving Aston Martin race cars at iconic tracks around the world.
This year, the competition has partnered with R-Motorsport. The Swiss race team, based in St. Gallen, is a strategic partner with Aston Martin, working on the Valkyrie hypercar along with operating GT3 and DTM versions of the Vantage.
The winner will join the team for the 2020 season. As an R-Motorsport driver, the World's Fastest Gamer will get to race in 24-hour races at Daytona and Spa-Francorchamps, along with other races at Monza, the Nurburgring, and Le Mans. It's a prize WFG says is worth more than $1m.
Following the online wildcard qualifiers, ten winners will go through a stern test at an undisclosed location in the UK. There, WFG will whittle them down to just six, who'll head to St. Gallen for a four-day course. The judges, who'll include van Buren and head judge Juan-Pablo Montoya, will pick two finalists who'll race for the prize in a head-to-head on-track during the final round of the 2019 DTM, at Hockenheimring in October.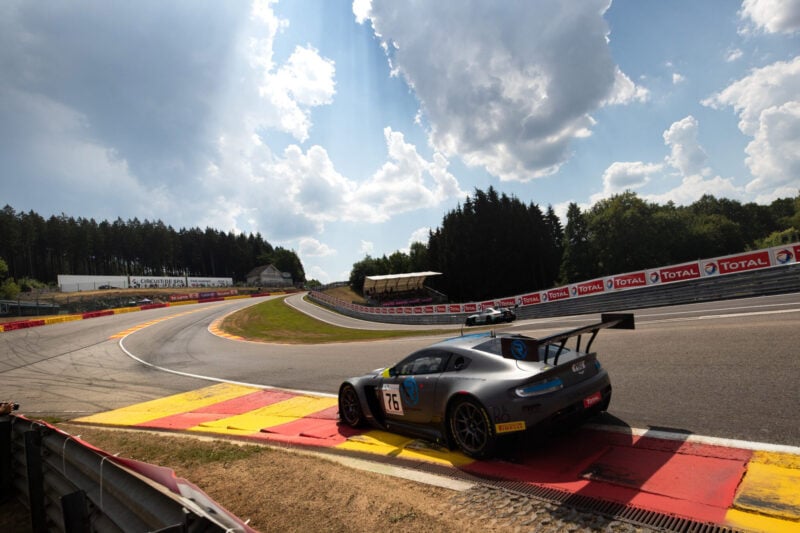 How do you qualify? Well there's a little bad news on that front. Eight of the ten spots are going to hand-picked drivers, from the biggest esports championships in 2019. This includes drivers from Gran Turismo Sport, Forza Motorsport 7 and iRacing — so if you're not already in the top-tier events for these games, it may be too late.
There's two further qualifying positions, which will go to the top player in dedicated competitions in rFactor 2 and, for mobile games, Gear.Club. WFG will announce the format of these events in the coming weeks.
Head judge Juan-Pablo Montoya comments:
"I have raced online for several years and use simulators to this day to stay sharp. I know that there is huge talent in the virtual world because I was regularly beaten by gamers when I raced against them! I know the skills between real and virtual are completely transferable, so my job on WFG is to make sure these gamers are hungry and perform under the pressure I intend to put them under."
You can watch the season 2 trailer for WFG below:
https://youtube.com/watch?v=bkgKmA7JU9U%3Ffeature%3Doembed
Source: Read Full Article