Well hey there sleepy heads, you really didn't miss much…Lewis Hamilton made it 10 race wins in a row for Mercedes.
Here is how race day unfolded in France…
There was more news that suggested this was going to a weekend to forget for Vettel after an oil leak was discovered on his car after qualifying.
On the bright side, it was able to be fixed under parc ferme conditions and ensured that he kept his rather lowly P7 starting spot.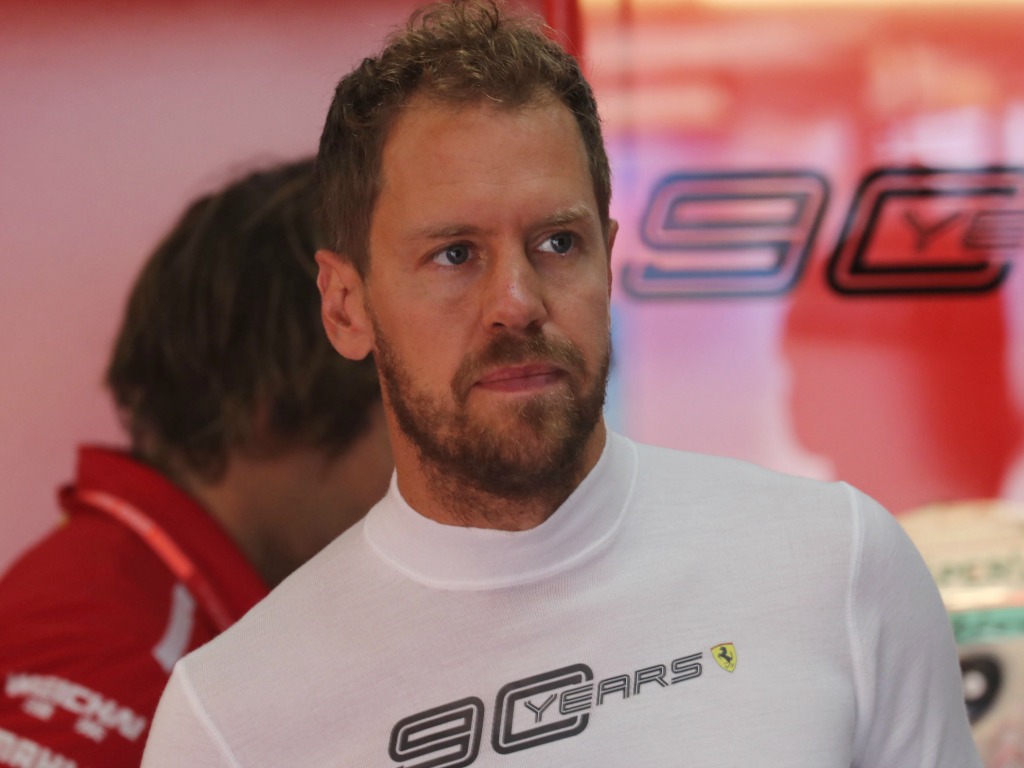 Three-time World Champion Sir Jackie Stewart celebrated his 80th birthday earlier in June. Cue a sea of tartan caps to mark the occasion…
Either it someone's birthday or there's a new @f1 dress code we weren't informed about! Happy 80th birthday Sir Jackie! #F1 #tartanarmy pic.twitter.com/JSpvw5tFSG
— Pirelli Motorsport (@pirellisport) June 23, 2019
Looking snazzy, chaps!
Rocking a new look! ? Belated Happy 80th to you, Sir Jackie ? #Legend#F1 #FrenchGP ?? @WilliamsRacing pic.twitter.com/iYADYg3UHl
— George Russell (@GeorgeRussell63) June 23, 2019
Lewis Hamilton was all smiles heading to the grid. I mean, why wouldn't you be?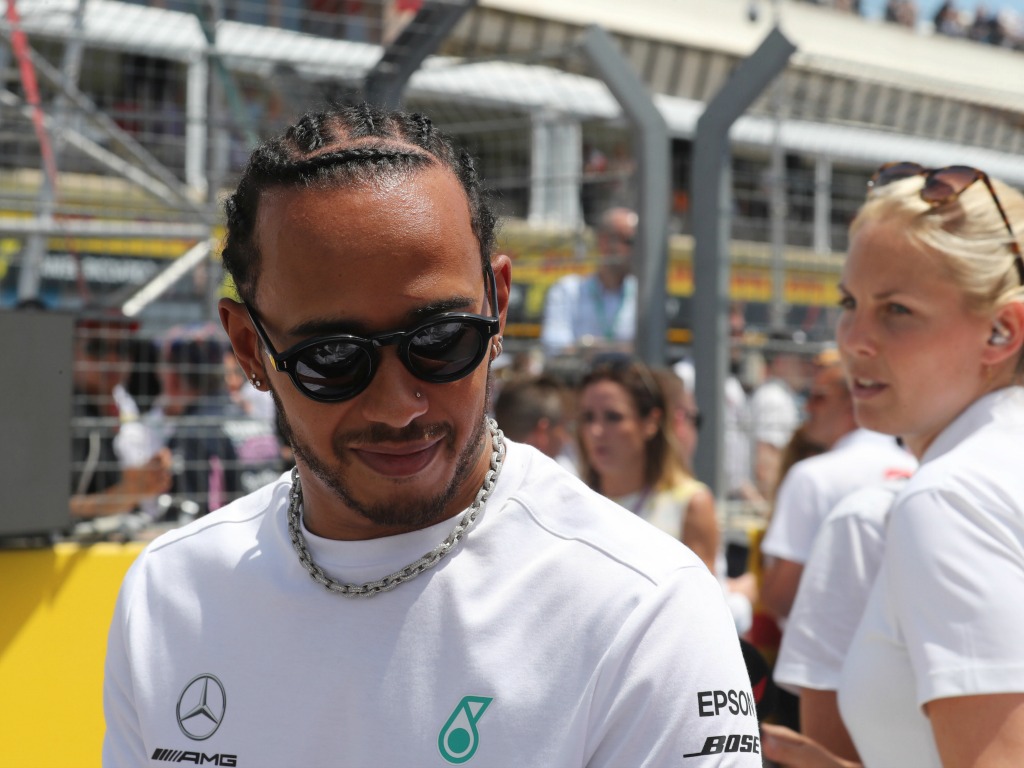 Hamilton kept his lead off the line as the top four remained in order. Carlos Sainz managed to jump McLaren team-mate Lando Norris though for P5.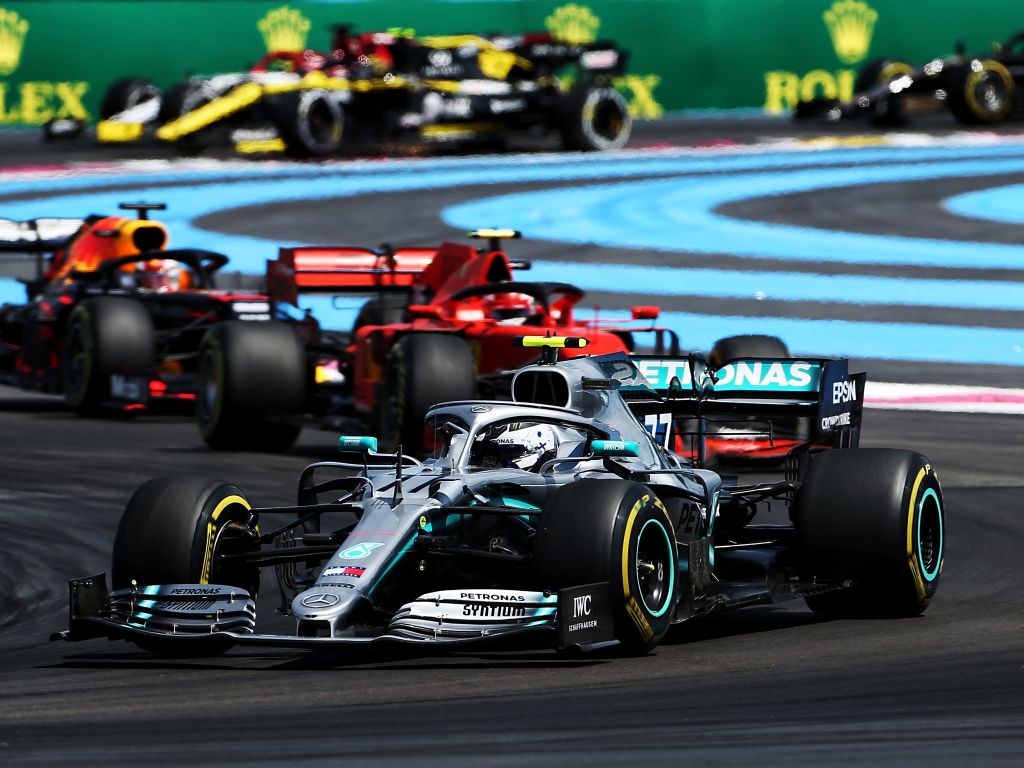 Lap five and Vettel gained his first position of the afternoon.
Vettel makes a move on Norris and is up to P6 now.
Norris tries to attack back and gets alongside, but loses out into the corner.#F1 #RaceDay #FrenchGP ??
— Motorsport Week (@MotorsportWeek) June 23, 2019
He soon dispatched of the other McLaren…
Vettel has now passed both McLarens
the dream is dead
— iGP Manager (@iGPManager) June 23, 2019
A five-second time penalty came Sergio Perez's way for leaving the track and gaining an advantage at the start, even though it was because he followed procedure and went around the safety bollard. Seb is old news, time to over-debate this between now and Austria.
And unsurprisingly, Perez has been handed a five second penalty. @RacingPointF1 are already on the phone to @karunchandhok for some analysis of the incident#FrenchGP #F1
— Lights Out ●●●●● (@LightsOutF1Blog) June 23, 2019
Renault couldn't quite pull of the undercut on Pierre Gasly for Daniel Ricciardo, but not to worry, the Aussie just passed him on track anyway.
Ricciardo passing Gasly's Red Bull! pic.twitter.com/Uekg1MmqAt
— The F1 Word (@f1word) June 23, 2019
Into the pits came Verstappen, Ferrari responded swiftly to ensure Charles Leclerc remained comfortably ahead of the Dutchman.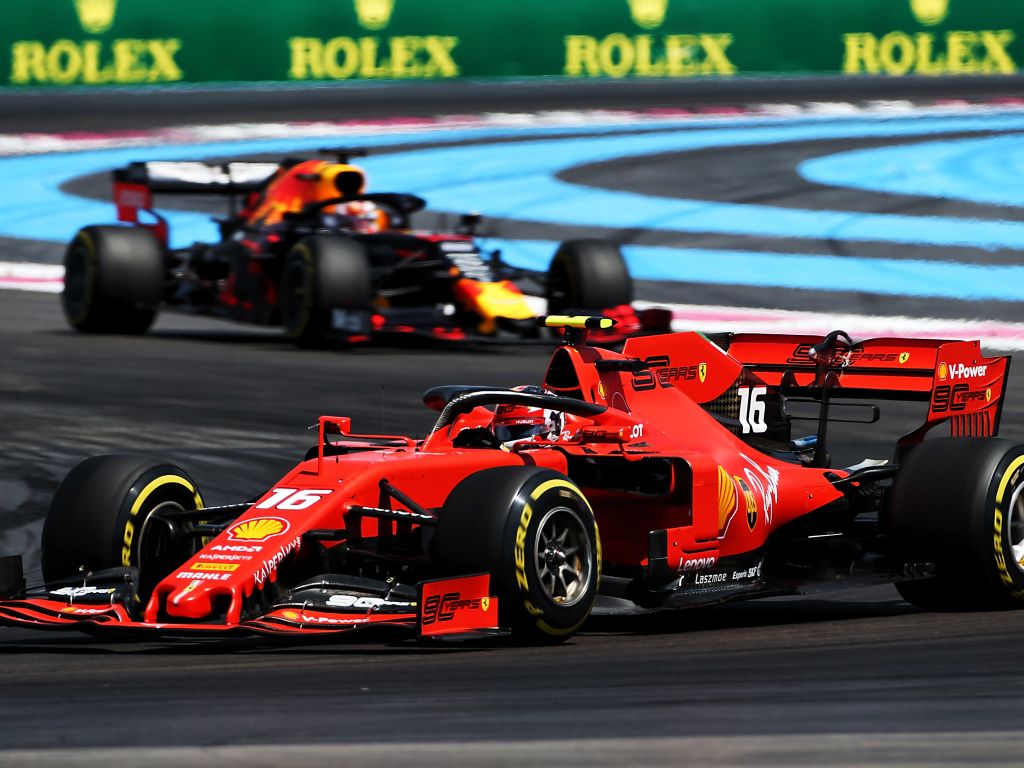 Valtteri Bottas made his first stop on lap 23, with team-mate Hamilton doing the same on the following tour. Even though he hadn't stopped, Vettel still couldn't get ahead of the Brit.
BOX. BOX. ? ?
Slick work from the guys in the garage as VB and Lewis stop for fresh rubber. Both on to the hards!
We're almost halfway in this #FrenchGP! pic.twitter.com/GnK1dQSjxb
— Mercedes-AMG F1 (@MercedesAMGF1) June 23, 2019
After locking up Vettel made the call to pit. Back out on the hard tyres in P5, he set about closing down Verstappen…which didn't happen.
Vettel pits after a lock-up. He's back to four seconds behind Verstappen following their stops#FrenchGP #F1
— Lights Out ●●●●● (@LightsOutF1Blog) June 23, 2019
But this was the real action taking place…
BAM! AND Magnussen overtakes the Williams to take p18! Get in there!#betterthanredbull #givesyouhorns @rich_energy #FrenchGP
— Chain Bear F1 (@chainbearf1) June 23, 2019
Meanwhile Hamilton set another new lap record as he stretched his lead over Bottas to 12.5s.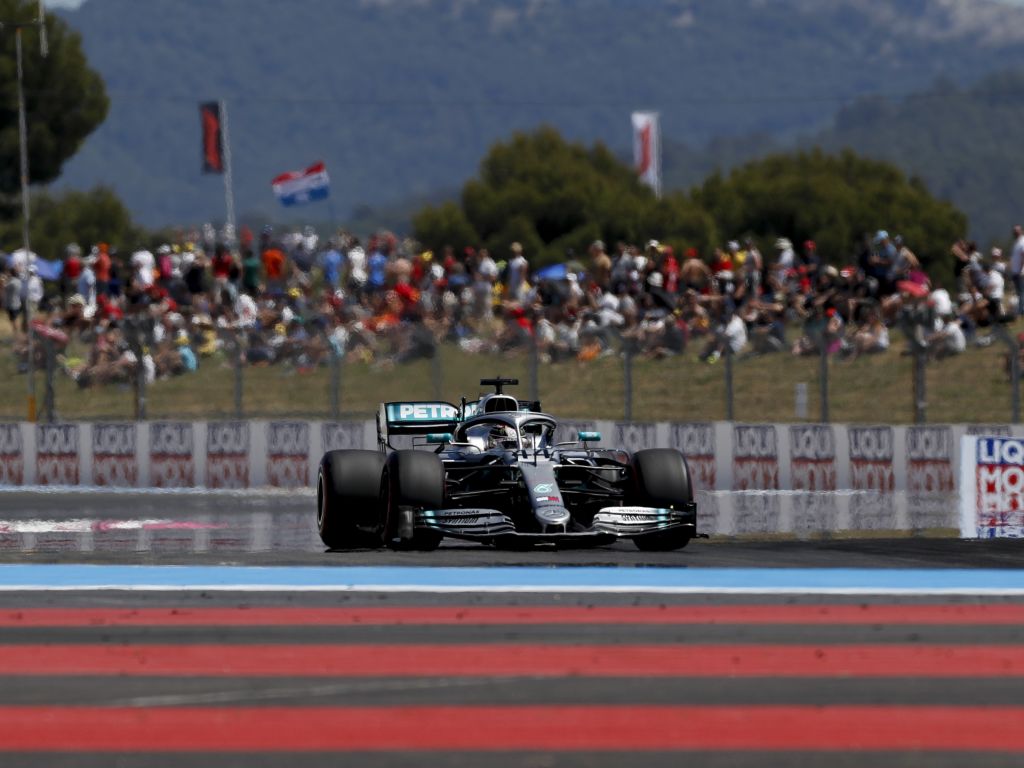 Nico Hulkenberg wasn't able to clear Kimi Raikkonen through his stop, but he did come out ahead of Gasly.
We call Nico in for his pitstop, he goes onto the mediums. Now P11, behind RAI and ahead of GAS. #RSspirit #FrenchGP pic.twitter.com/MJsiTM2VLG
— Renault F1 Team (@RenaultF1Team) June 23, 2019
There were late hydraulic issues for Norris to manage as he looked to keep his end of McLaren's double-points bargain. Meanwhile, Ferrari moved Vettel to Plan F!
Sebastian Vettel on Plan F. PLAN F! #F1
— Planet F1 (@Planet_F1) June 23, 2019
A miserable weekend for Haas was complete…
Merde! Grosjean has retired!#FrenchGP #F1
— Lights Out ●●●●● (@LightsOutF1Blog) June 23, 2019
We saw a brief VSC period with four laps to go after Alex Albon sent a bollard onto the circuit, but that was as exciting as it got.
#VSC por un bolardo. Pero ha durado poco #FrenchGP pic.twitter.com/Vr0TGIz1CJ
— ?? ?????? ?? (@f1pills) June 23, 2019
Hamilton took the win – Bottas P2. But at least Vettel denied Hamilton the extra point for fastest lap.
But, it was heartbreak for Norris who couldn't hold on as he slumped all the way down to P10.
#FrenchGP Result: 1 Hamilton; 2 Bottas; 3 Leclerc; 4 Verstappen; 5 Vettel; 6 Sainz; 7 Ricciardo; 8 Raikkonen; 9 Hulkenberg; 10 Norris.
— Jon Noble (@NobleF1) June 23, 2019
Source: Read Full Article