Nikita Mazepin is finding it difficult to get the most out of his Haas VF-21 due to its "weak rear-end", says Guenther Steiner.
Although Mazepin is the epitome of a pay driver, handed a Formula 1 race seat after his father, Dmitry Mazepin, invested heavily in the team through his Uralkali company, the Russian driver is not without talent.
He finished fifth in last year's Formula 2 championship, taking six podiums with Hitech Grand Prix, including two race wins.
To date, though, his Formula 1 career is not showing many signs of said talent.
Mazepin has yet to finish a grand prix on the lead lap, in fact he has been two laps down in the three races in which he saw the chequered flag.
He has yet to beat his team-mate Mike Schumacher in either qualifying or a grand prix and is yet to move off the very bottom of the results pages.
It has not been a good start for the Haas rookie with Steiner explaining that he is struggling to adapt to the VF-21.
Everyone at Haas is well aware of their car's weaknesses, one of which is its rear-end stability.
Unfortunately for Mazepin, he's a driver who likes the exact opposite.
"What you do to try to give him what he wants, you work what you got – but the difference is, in the junior categories the cars are normally a one-make car, so you start with the same basis," Steiner explained to Autosport.
"Obviously our basis this year is not good compared to our opposition. And we know that we have got a weak rear-end aerodynamically, so we don't have enough downforce.
"We just try to make it up with some changes in the set-up. That's the only thing you can do.
"Trying in some circuits is possible to do, some is not. It depends a little bit on where your balance needs to be, because of the different type of corners.
"So it's not an easy task with this car to find something which he likes, because the rear-end is unstable."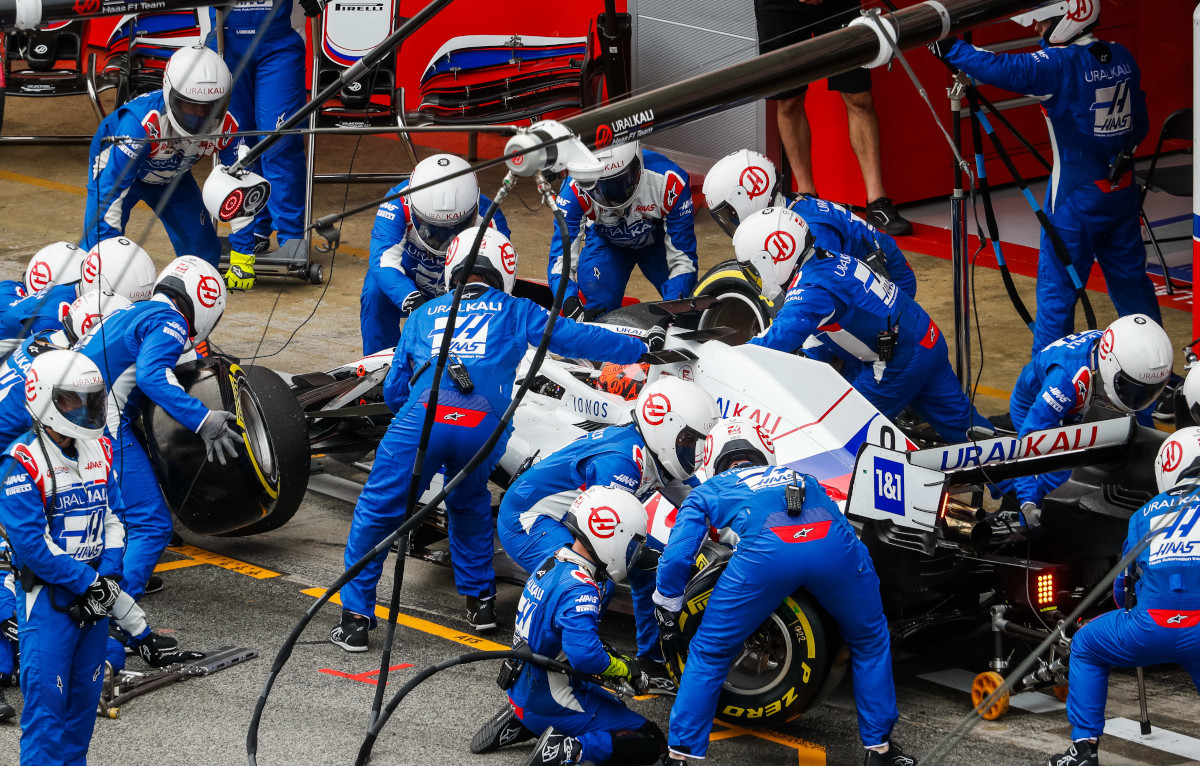 Check out the Haas collection via the official Formula 1 store
Mazepin agrees that the lack of stability and downforce is hurting him.
"It's very difficult to compete with the top teams because they have more downforce and more downforce gives you a more stable and grippy car," he said.
"We're obviously stiffening the rear bar, and also playing with the stiffness of the springs [to try and fix it]."
Source: Read Full Article