Dr Helmut Marko believes a driver salary cap should be introduced because Sir Lewis Hamilton "is too expensive for Formula 1".
Hamilton has just signed a new one-year contract with Mercedes, his salary having been reported to be a basic of $30million a year plus bonuses and sponsorship endorsements.
As things stand, drivers' salaries are not included in the budget cap that has been brought into the sport for this season. In 2021, teams are only allowed to spend a total of $145million.
However, a wage cap is expected to be implemented within the next few years and Formula 1 is set to include drivers in those talks, amid suggestions of a maximum of $30million to be divided between a team's two drivers.
Red Bull advisor Marko is a strong advocate of keeping costs down in Formula 1, which is why the team with which he works successfully pushed for a freeze on engine development to allow them to bring the Honda operation in-house from 2022.
And he thinks driver salaries should now be the next target, citing the seven-time World Champion as the prime example.
"Hamilton is simply too expensive for Formula 1," said Marko in an interview with RTL/ntv. "That's why the drivers' salaries should be included in the cost cap."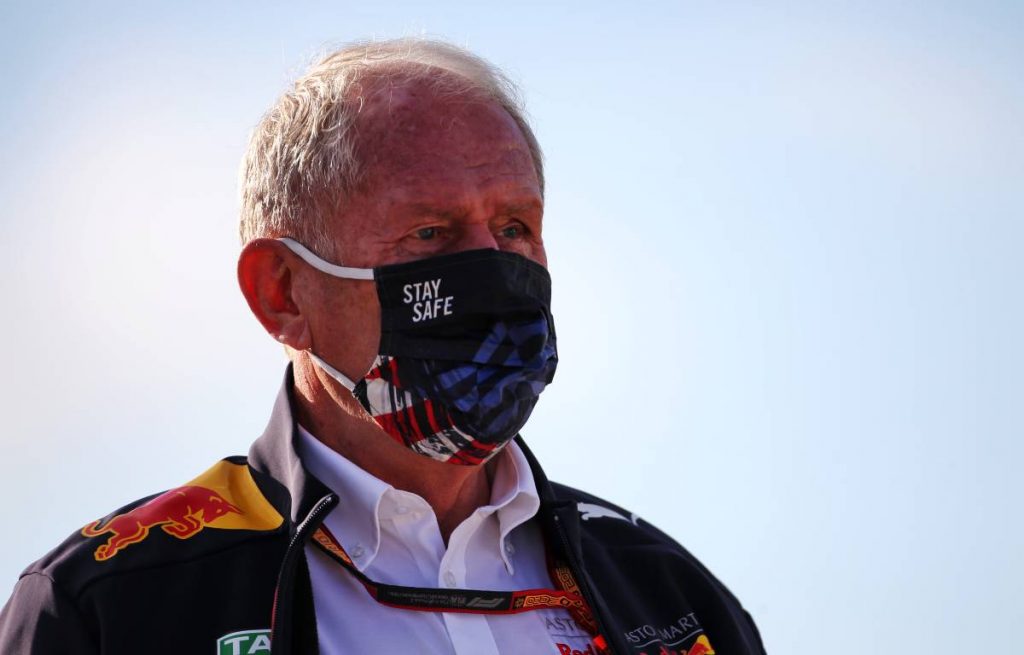 Get your hands on a limited edition Lewis Hamilton cap via the official Formula 1 store!
At a meeting of the Formula 1 Commission this week, it was announced that contracts of drivers and senior team management would be on the agenda for discussions to bring them into line with the budget cap.
An FIA statement read: "As 2021 sees the introduction of a cost cap for the first time in Formula 1, various topics around controlling costs and how this overall objective can be achieved over the coming years were tabled during the meeting.
"As part of this, a working group will be created – including the drivers themselves – to discuss the topic of driver and senior team management contracts."
McLaren CEO Zak Brown said recently: "I think all team bosses are in favour of introducing the salary cap for the drivers and I think they will introduce it in the next few years."
However, the American was less enthusiastic about a proposal to include the top three highest-paid personnel of a team in the salary cap because some executives and designers also work on projects that extend beyond their company's Formula 1 programme.
Follow us on Twitter @Planet_F1, like our Facebook page and join us on Instagram!
Source: Read Full Article