Sir Lewis Hamilton thinks the pace of Mercedes' chief rivals is "quite impressive" – and it is "better" that things are not going smoothly for his team.
Mercedes, the seven-time consecutive Constructors' World Champions, have certainly not had everything go their way in pre-season testing.
A combination of a gearshift problem that kept Valtteri Bottas in the garage for much of Friday morning and a Hamilton spin, that caused him to be off track for 78 minutes, have meant anything but a straightforward start to the 2021 action for Mercedes.
Whereas they have been encountering problems, Red Bull, McLaren and Alpine have had a more positive time in Bahrain, giving rise to the thought they may be able to close the sizeable 2020 gap to Mercedes.
Hamilton has certainly taken notice of what the opposition have been doing in preparation for the new campaign.
"Without doubt, it's quite impressive to see the speed of some of the other teams," said Hamilton, quoted by RaceFans, during a press conference at pre-season testing.
"I think Red Bull are looking particularly strong. And it's great to see McLaren also looking strong, also Renault [Alpine]. So I'm excited because that means more fun."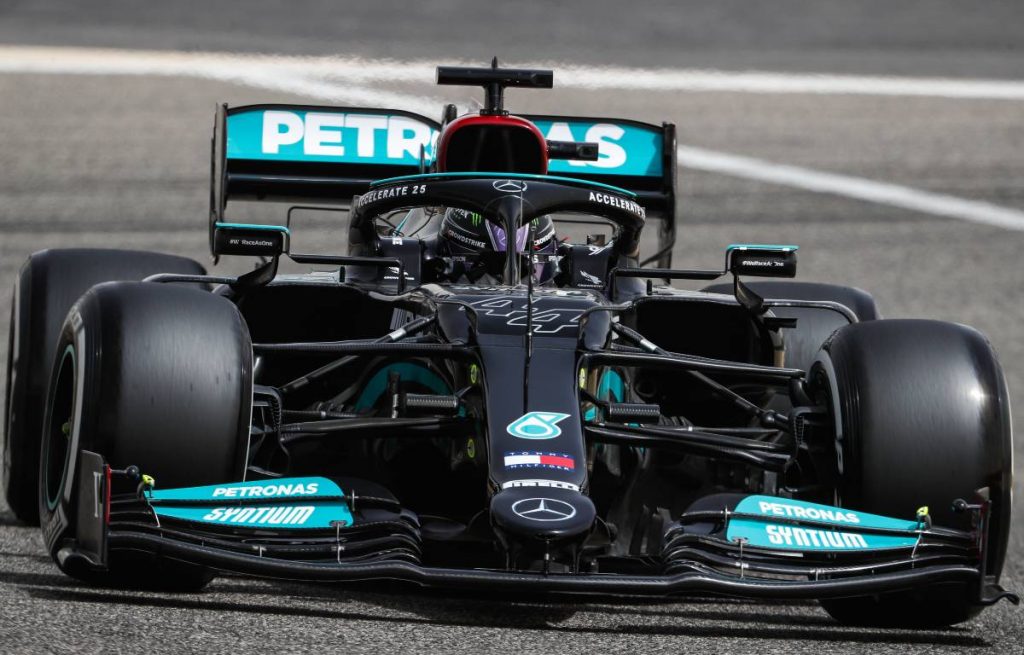 Get your hands on a limited edition Lewis Hamilton cap via the official Formula 1 store!
In contrast, while other teams looked like they had moved forwards over the first two-and-a-half days of testing, there are indications that Mercedes may not be quite as strong as they were, with concerns about the W12 having been identified.
On Saturday, the seven-time World Champion had said there was "no point worrying just yet" and was sticking to that stance the following day – insisting now is the time to have problems, not when the season is properly under way.
"I don't waste time worrying, that deters you from finding the solutions," said Hamilton, who has signed a new contract that only ties him to Mercedes for this year.
"We are just working hard and focusing on getting through the short amount of testing we have and trying to be as efficient as possible, as we can.
"But I think it's better when it doesn't go smoothly. It's better that it doesn't go smooth now and goes smooth once we get into the racing scene. So this is the perfect time for us to find the issues and have the problems. And so I welcome that.
"I think everyone's just keeping their heads down. Nobody is particularly fazed by it. We are a multi-Championship winning team and we know how to pull together and keep our head down and focus on our job."
Source: Read Full Article