Racing in 23 grands prix, which include three triple-headers, Simon Roberts believes this year's work load is "not sustainable" unless teams rotate staff.
This season Formula 1 is hosting a record 23-race calendar, starting in late March in Bahrain and ending in December with the Abu Dhabi finale.
The calendar includes three triple-headers, all in the latter half of the season, and four back-to-backs.
Last year Formula 1 also included triple-headers in the calendar as the sport tried to cram as many races as possible, 17, from July until mid-December.
"I don't want to sound threatening, but we're going to have to find ways of being more adaptable, more flexible around supporting 23 races," Roberts told GPFans Global.
"It's not sustainable if we blindly think we can just expect everyone to go to a winter test and then to events until December.
"We're going to have to find a way of rotating through that. We experimented with that last year in a really successful way in Turkey.
"We learnt a lot with fantastic support from everybody in the factory, pulling people out to come and help race. The spirit around that was absolutely tremendous. I couldn't believe it. It was so, so positive.
"That's the future of F1. No-one knows what else is going to change. We know the rules are changing, we know technology will change.
"We've just got to make sure we're flexible, agile and competitive but, hopefully, with a high degree of security for everyone who works for us."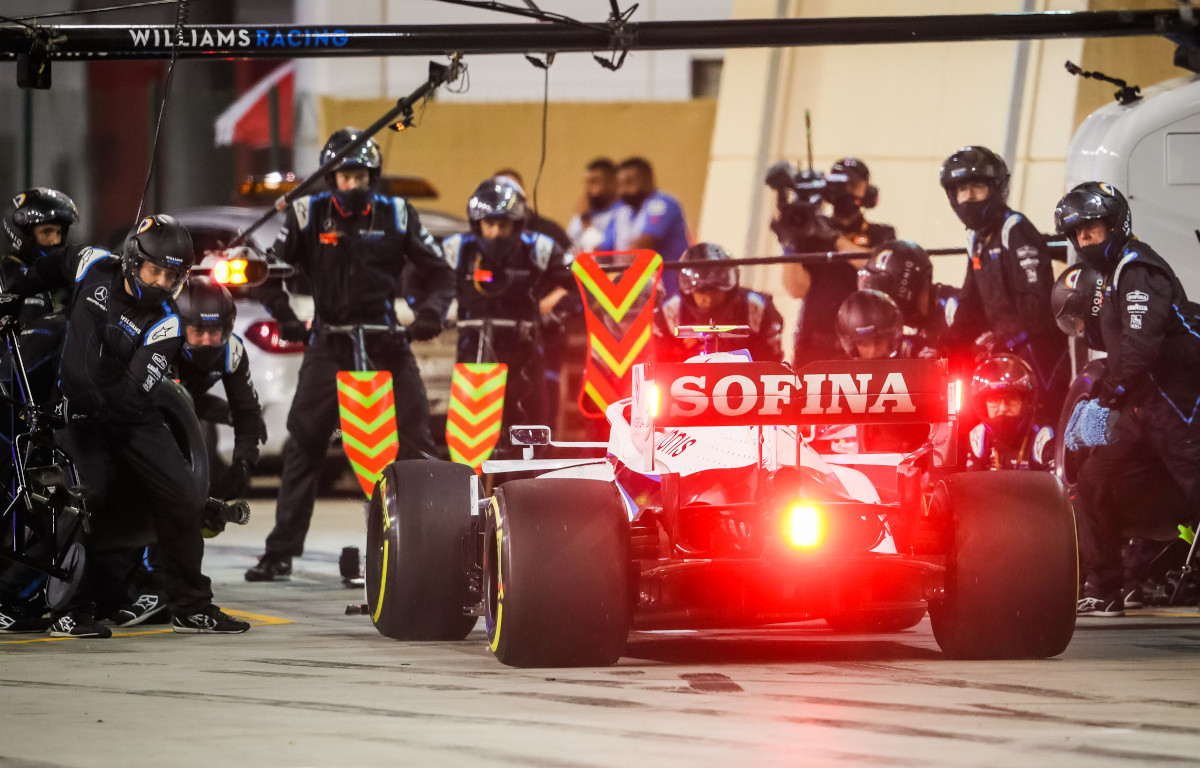 Sign up to the official Formula 1 store and save 10% on your first order!
Last season the Williams family sold its Formula 1 team to US investment company Dorilton Capital.
The family, including team owner Frank Williams and deputy team boss Claire Williams, said their farewells to the sport at the conclusion of the Italian Grand Prix.
While the announcement brought to an end to a era for the team, winners of nine Constructors' titles and seven Drivers' Championships, it has given the team a much-needed financial boost.
One that not only saved jobs but has given the team the financial footing to build for the future.
"Yeah," team boss Roberts said when asked if saving jobs had been a morale boost for the team. "I'm very conscious, and lots of the management team are.
"We are a race team, we are an iconic brand but we employ 670 people and they all rely on us for paying the mortgage and putting food on the table and all that kind of stuff and I don't take that lightly.
"It does massively help but, on the other hand, F1 is changing.
"Now we're financially secure, we can invest in the right things, we can make sure we've got people to do the things that we need to do but it will shift over time.
"Things we used to do two years ago perhaps will change to something different in three years' time."
Source: Read Full Article