Deciding at the last minute not to sponsor Romain Grosjean's debut IndyCar campaign, the Frenchman says Haas "had their reason and their choice".
Dropped by Haas last season, Grosjean's time with the team nearly ended in tragedy when the driver crashed heavily at the Bahrain Grand Prix.
Spearing into the Armco barrier, his VF-20 split in two and burst into flames.
Grosjean miraculously made it out with nothing more than burns to his hands and a torn tendon.
The crash brought his F1 career to a premature end with the father of three sitting out the final two races before heading to America to race for the Dale Coyne Racing team in the IndyCar series.
He had expected to do so with Haas sponsorship supporting his debut campaign only for Gene Haas to withdraw.
Explaining his decision to Racer, Haas said: "He had asked if we would be willing to sponsor him in IndyCar and I think at the beginning I was pretty open to it.
"But then when he crashed in Bahrain, I was just so happy he didn't kill himself. For someone who had just absolutely destroyed the car, I couldn't be happier that he survived it.
"I don't know…he has a wife and three kids and I just told him I couldn't see giving him money to go out and kill himself. I just felt like he needs to stay home and take care of his family."
He added: "He loves driving, and that's his choice. I just don't want to be part of the bad choice. I feel as lucky as he is to escape being killed."
Rather than be disappointed with Haas' decision, Grosjean says he understands why his former team boss made it.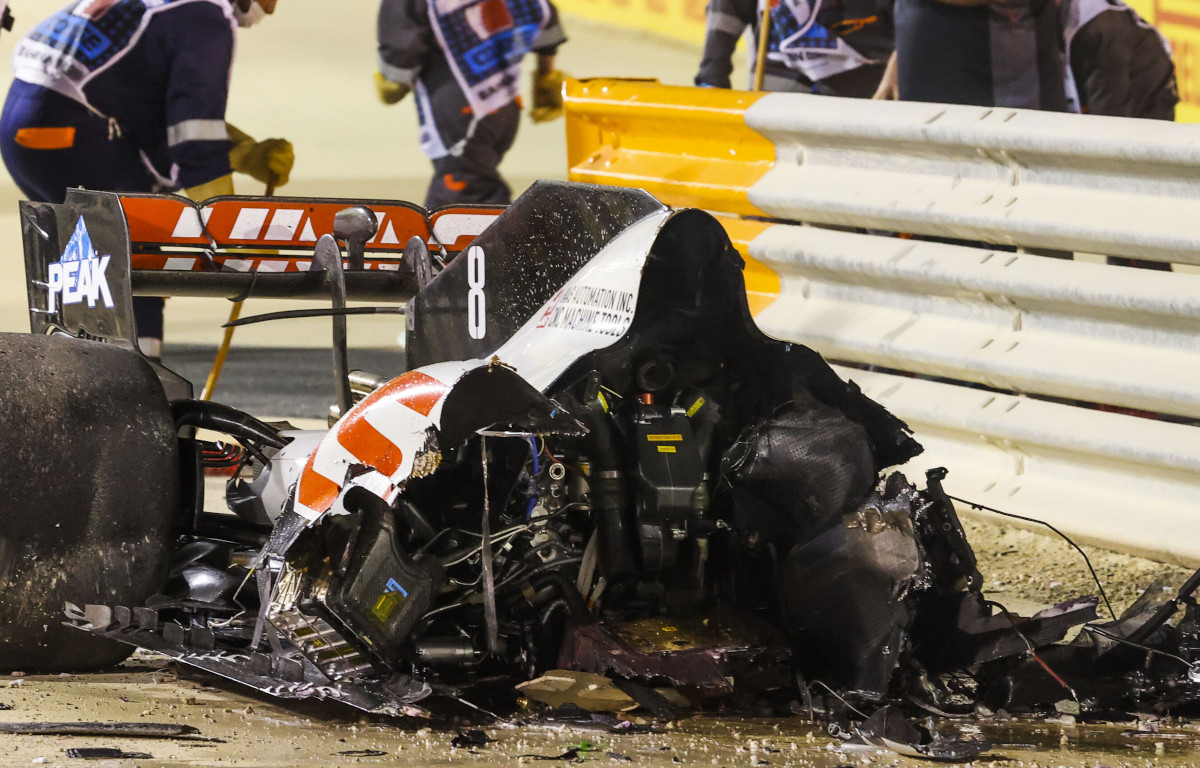 Check out the new 2021 collection on the official Formula 1 store!
"We definitely had discussions before and after the crash with Haas to sponsor the project," Grosjean told The Race.
"It felt like it could be a great story, racing for Haas in Formula 1 since the beginning, then carrying on and bringing the colour to IndyCar.
"Obviously they decided otherwise.
"I guess they had their reason and their choice. Fully understandable."
Haas released both Grosjean and Kevin Magnussen after the 2020 season and replaced them with Formula 2 champion Mick Schumacher and Nikita Mazepin for the upcoming 23-race campaign.
Source: Read Full Article