Romain Grosjean feels that, in 2013, he was on track to one day be World Champion, and thinks he could have done so with a better car.
Back in 2013, he was in the form of his life. Driving for Lotus-Renault, he ended the season with four podium finishes in the last six races and was the only man able to consistently challenge a dominant Sebastian Vettel.
That proved to be the peak of his F1 career though as he never had as strong a car again.
While he has no regrets over failing to win a race or title as he did everything he could, he does feel that things would have been different if Lotus remained a top team.
"Actually, I'm not that frustrated about it," he told The Race.
"Every time I had the chance, I took it. An alternator has stopped me [in Valencia in 2012], the safety car in Germany and the strategy in 2013.
"If there's one regret, it's that Lotus went badly south in 2014. I didn't get a proper opportunity in a top team at that time.
"In 2013, I showed I was on the ramp to become champion, or at least win races and be a contender. Kimi Raikkonen was taken to Ferrari and struggled a bit, but I didn't really get much after that point.
"When you miss the train, it's very hard to jump back on because then you start at the back of the grid and people are less interested."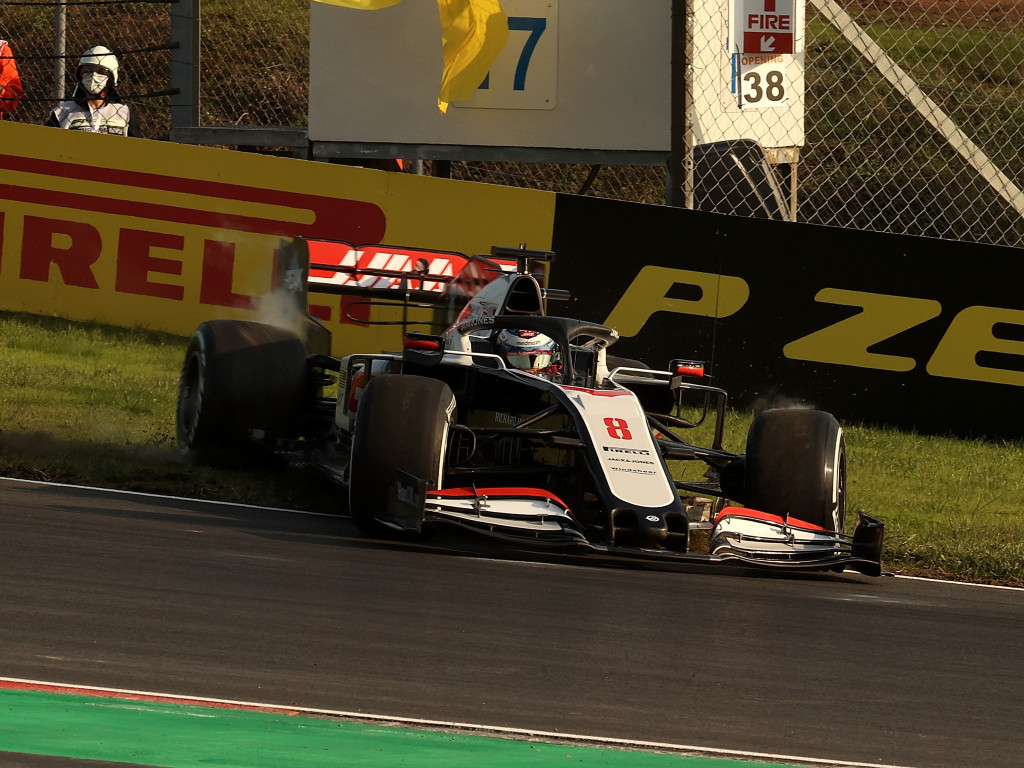 Get your hands on the official Haas 2020 collection via the Formula 1 store 
After leaving Lotus at the end of 2015, he joined Haas, and while he made an excellent start to life there and finished as high as P4, he never had the machinery to consistently fight at the front of the grid.
He didn't help his cause with a number of mistakes in the final years of his career, but, although he admits that, he still thinks that he was good enough to become a World Champion in a better car, but says showing his ability was near-impossible.
"I haven't done everything perfectly, but if I had a good car, I would have won races and maybe the championship," says Grosjean.
"I still think I'm one of the fastest out there, but it's difficult to show anything with the car we had. Even when you do a good race, you're P12, 13, 14 and people won't say you've done a good race because they can't see it."
"I've never felt as natural as you can be in a car over the last few years, just because the design has got a weak front end. I can go fast, I can adapt myself. But it's never going to unlock the magic that sometimes you can unlock."
Source: Read Full Article