January's revised 2021 calendar is unlikely to be the final schedule with RaceFans reporting that Portugal's hopes of hosting round three are likely to be scuppered by the pandemic.
Instead Formula 1 will hold two races at the Bahrain International Circuit, the second of which could use the outer oval that the drivers raced on in last year's Sakhir GP. Great news for Sergio Perez, the defending winner.
With China and Vietnam off the schedule, Formula 1 bosses were forced to revise the calendar with a blank slot left open for 2 May.
Portugal's Autodromo do Algarve was the favourite to take the vacant slot, however, the ongoing pandemic has thrown that into doubt.
According to RaceFans.net, new restrictions on travel between Portugal and the United Kingdom has F1 bosses considering their options.
The reports adds the Bahrain, the new season-opener, could be handed two races, one on the usual grand prix circuit and the other on the outer oval.
Should that happen it means a few other changes to the calendar as the two races will be run one after the other with the Made in Italy and Emilia-Romagna Grand Prix at Imola pushed back.
That race is scheduled for April 18th.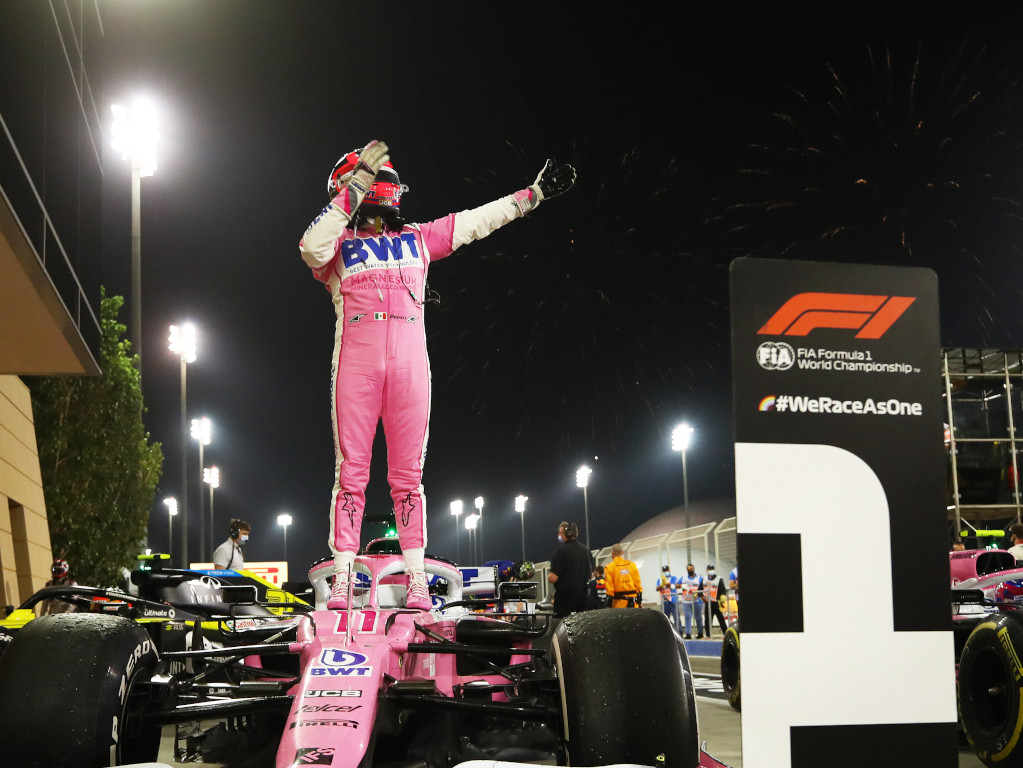 Check out the new 2021 collection on the official Formula 1 store!
The pandemic already forced Formula 1 to tweak the calendar mid-January.
The Australian Grand Prix, which was scheduled to kick off the season, was pushed back to November while the Chinese Grand Prix joined Vietnam on the cancelled list.
Questions have been raised about whether Formula 1 will be able to press on with the revised calendar as it is.
F1 boss Stefano Domenicali believes it is possible.
"It can be done," said the former Ferrari team boss.
"Last year was very good, with a championship carried out despite the difficulties with very intrusive but necessary procedures. The desire is to continue on this path."
Source: Read Full Article