Nikita Mazepin will have to race under a neutral flag in his first season for Haas after confirmation that an anti-doping ruling against Russia also applies to F1.
The 21-year-old Moscow-born driver joins Mick Schumacher in an all-rookie line-up for Haas this year after the team chose to dispense with the services of Romain Grosjean and Kevin Magnussen.
But in the unlikely event of Mazepin finishing on the podium – Haas' best race finish was ninth in 2020 – the Russian flag will not be raised, nor the national anthem played should he pull off a shock victory.
This is because, as reported by Motorsport.com, the Court of Arbitration for Sport have upheld a ban on Russia competing at World Championship sporting events, in relation to state-sponsored doping and cover-ups at the 2014 Winter Olympic Games in Sochi.
The World Anti-Doping Agency had proposed a four-year ban on Russian teams, but this has been reduced to two which means the country will not be officially represented at either this year's Tokyo Olympics – if they go ahead – or the 2022 football World Cup in Qatar.
Regarding the latter event, a Russian team can still qualify for the tournament but not use their country's name alone, its flag or anthem. The only way 'Russia' could be displayed on kit would be if accompanied by the words 'Neutral Team' with equal prominence.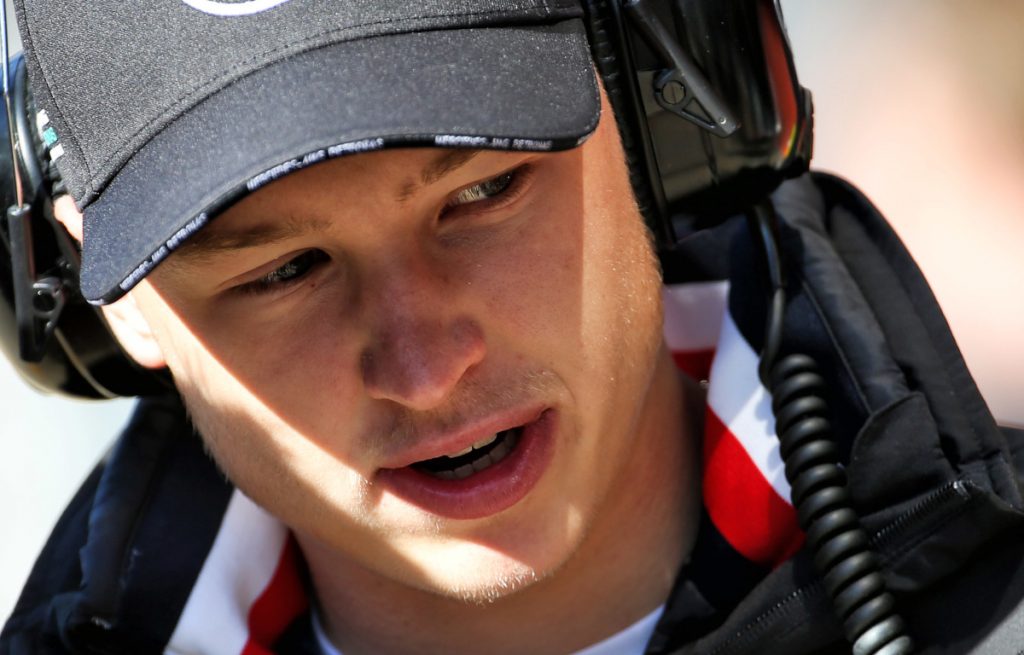 Check out the brand new Puma range on the official Formula 1 store!
The same rules apply to Mazepin for the next two seasons, as well as other drivers competing in FIA World Championships including Formula E, endurance racing, rallying and rallycross.
They can use the nationality-depicting acronym of RAF, which stands for Russian Automobile Federation, and the red, white and blue colours of the Russian flag in a different design. Spectators will still be allowed to display Russian flags at circuits.
The anthem ban also applies to the Russian Grand Prix at Sochi in September, but Russian officials are still permitted to attend sporting events.
Mazepin will be the only Russian driver on the Formula 1 grid this season after Daniil Kvyat lost his AlphaTauri seat to Japanese rookie Yuki Tsunoda. The same rules would, of course, apply to Kvyat if he returned to F1 at any point this year or next.
Ferrari Academy driver Robert Shwartzman is another Russian pushing for a Formula 1 drive, but the ruling will not apply to him in F2 this year as that series falls outside of the World Championship boundary.
Source: Read Full Article