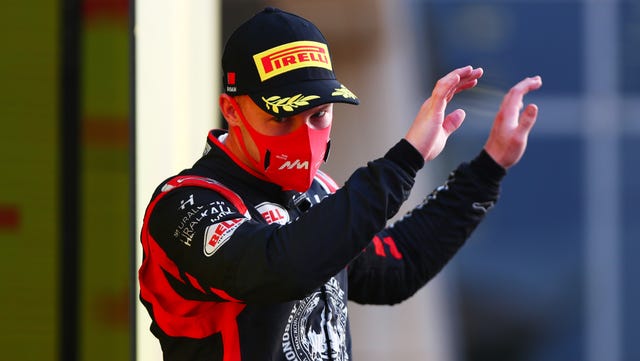 Formula 2 driver and 2021 Haas F1 Team pick Nikita Mazepin is facing the fire today after being accused of groping a woman and posting the incident to his own Instagram page.
The incident, which shows Mazepin's action while in a moving car, is also causing the Haas F1 to react on social media.
The 22-second video post, now deleted, is easily searchable online through followers who copied the post and shared it before the 21-year-old Mazepin had a chance to delete it. Mazepin recently was named as one of two drivers for the Haas Formula 1 team in 2021.
Mazepin does not deny the groping incident, and apologized for his action on social media on Wednesday.
pic.twitter.com/KwVk5fONxV
Meanwhile, Haas F1 also put out a statement, saying, "Haas F1 Team does not condone the behavior of Nikita Mazepin in the video recently posted on his social media. Additionally, the very fact that the video was posted on social media is also abhorrent to Haas F1 Team."
The matter is being dealt with internally and no further comment shall be made at this time. (2/2)
Mazepin, son of Russian billionaire Dmitry Mazepin, is fifth in the Formula 2 standings heading into this weekend's season-ending doubleheader in Abu Dhabi. He is slated to pair with Mick Schumacher at Haas next season. Two two are replacing F1 veterans Romain Grosjean and Kevin Magnussen.
Should Haas drop Mazepin? What should F1 do? Let us know your thoughts in the comments section below.
Source: Read Full Article