Miami GP managing partner Tom Garfinkel revealed that the asphalt of the track will be completed only 45 days prior to the race.
The Miami Grand Prix is set to debut on the Formula 1 calendar in 2022, marking the start of a 10-year contract.
As for the track, it is being constructed around the Hard Rock Stadium, home of the Miami Dolphins, and is set to be called the Miami International Autodrome.
But with a May 8, 2022 slot confirmed for the Miami GP's debut, it means that there is no time to waste on construction of the circuit, and indeed the completion will be tight to deadline.
"We started work in May and construction is in full swing," Garfinkel told Auto Motor und Sport.
"Building a race track is not as banal as it sounds. A lot of preparatory work such as the underlay of the track and the drainage system are necessary.
"But we are well on schedule. The last layer of asphalt is to be applied 45 days before the race."
Asked for some information on how the track will look, Garfinkel responded: "It is just under three and a half miles (5.4 kilometers) long and has two long straights.
"We will offer two DRS zones and three additional places where you can overtake. In combination with the new cars, which should make overtaking easier, I expect great racing."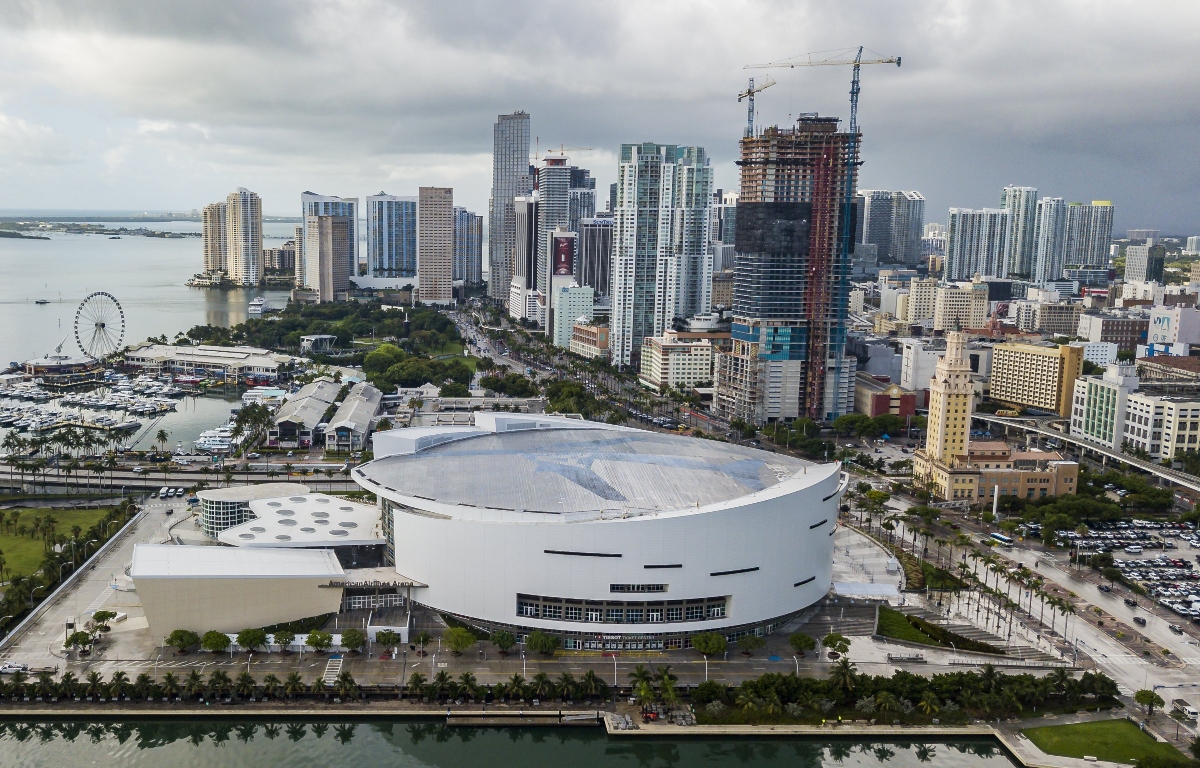 Check all the latest 2021 teamwear via the official Formula 1 store
The Miami Grand Prix is an event which took much longer than expected to receive the green light, mainly due to fierce local opposition.
But Garfinkel assured that there is now plenty of enthusiasm and support from the Miami residents.
"People are extremely enthusiastic," said Garfinkel.
"We had time to prepare them for it. And there is a motorsport culture in this city. We've had IndyCar races in Miami before. The route from Homestead is not far away.
"Many racers like Emerson Fittipaldi or Juan Pablo Montoya live there.
"People understand what it means for everyone in this area to have a world event like a Grand Prix in Miami, economically and in terms of attention value.
"We are registering a great deal of interest in this Grand Prix, also in the rest of the USA."
As for the number of fans that the venue will be able to accommodate, Garfinkel said that while the final decision is yet to be taken, plans will "start conservatively with 80,000 visitors but there is capacity for more".
Source: Read Full Article