Despite Lewis Hamilton's warning that Mercedes would struggle in the Hockenheim heat, they looked fine in Friday practice.
Here is how Friday's action unfolded around the Hockenheimring…
Most of Europe is enduring a heatwave at present with Germany suffering some of the most extreme temperatures. Max Verstappen therefore had his priorities in check early.
I hope an A/C is one of the updates for our car that the team has brought to Hockenheim ? #UnleashTheLion ? #KeepPushing #GermanGP ?? pic.twitter.com/9oYnB53mhY
— Max Verstappen (@Max33Verstappen) July 26, 2019
Meanwhile Lando Norris made Sebastian Vettel feel old…
pic.twitter.com/NpKFlRFc
— Lando Norris (@LandoNorris) December 3, 2012
Kimi Raikkonen couldn't wait to get started.
It was what you call a bit warm heading into FP1…
FIVE MINUTES TO FP1 ⏰
It's a scorcher at Hockenheim as we get set for the opening session of race weekend ?#F1 #GermanGP ?? pic.twitter.com/DYIXDc0FvH
— Formula 1 (@F1) July 26, 2019
Kevin Magnussen brought out the first red flag of the session when his VF-19 ground to a halt as he entered the stadium section. Guenther Steiner confirmed it was a sensor issue on the engine.
RED FLAG: Session is stopped as Kevin Magnussen's Haas comes to a halt on the track #F1 #GermanGP ?? pic.twitter.com/m2sLwOT7m5
— Formula 1 (@F1) July 26, 2019
A more brutal assessment of the situation…
another dis-Haaster of a weekend for them and they've only just gotten started
well, at least their new Lightning Volt Energy sponsorship money should be coming through soon… https://t.co/PvPhhfFvPu
— iGP Manager (@iGPManager) July 26, 2019
Red Bull's Verstappen went for a drive on the mediums and set a 1:16.100 to go P1, but the Mercedes duo of Valtteri Bottas and Lewis Hamilton quickly shattered that time with 30 minutes gone in the session.
A 1:14.828 put Bottas over seven tenths clear of Hamilton.
TOP SIX: 30 MINUTES INTO FP1
1 Bottas 1:14.828
2 Hamilton 1:15.563
3 Verstappen 1:16.100 ?
4 Kvyat 1:16.884
5 Sainz 1:16.916#F1 #GermanGP ?? pic.twitter.com/8OYZDiCt0f
— Formula 1 (@F1) July 26, 2019
Charles Leclerc found time to split the Silver Arrows.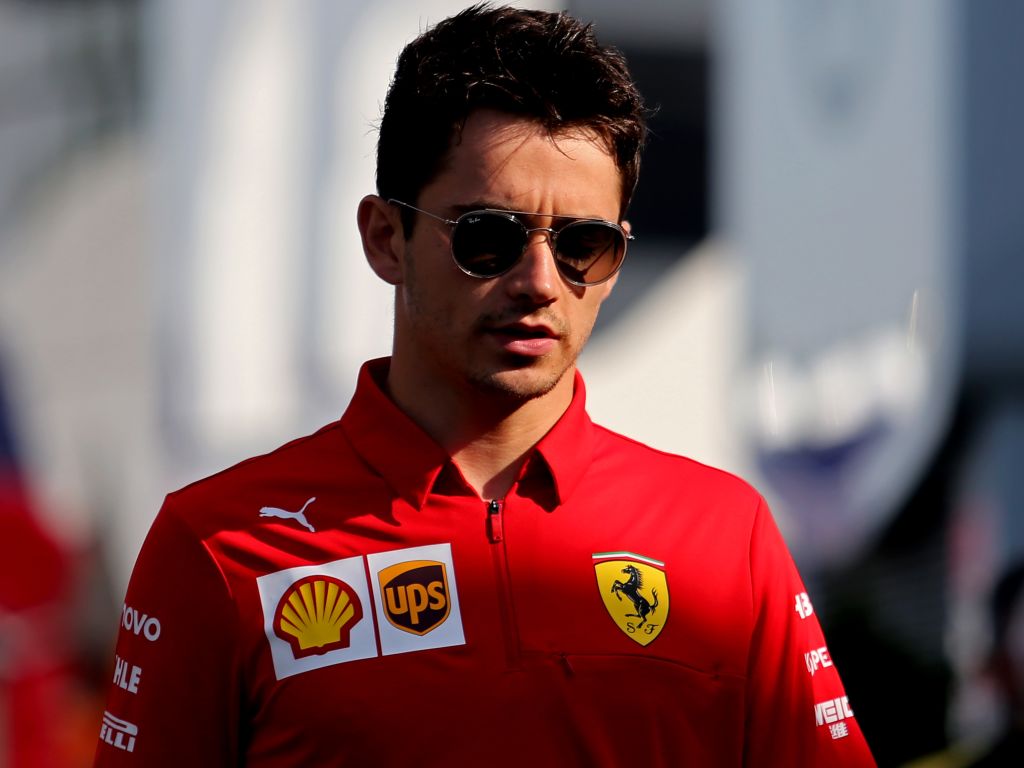 It took 50 minutes but finally Hamilton woke up to move within a tenth of Bottas. Sadly a loose sensor on the front wing forced the Brit to stop and get it taped back on.
CLASSIFICATION: 45 MINUTES INTO FP1
With track and air temperatures soaring, the teams are feeling their way into the weekend as we hit the halfway point in FP1 ⏱️#F1 #GermanGP ?? pic.twitter.com/Nk1OhK48VE
— Formula 1 (@F1) July 26, 2019
Leclerc finally joined the party to go P1, while Verstappen also picked up the pace to move into P3. The top three were seperated by 0.06s, but both Mercedes set their times on the mediums, meaning they were likely to have more pace to come.
#Charles16 improving his lap time: 1:14.268, now P1. #FP1 #GermanGP ?? pic.twitter.com/iKcPzZc0Qh
— Scuderia Ferrari (@ScuderiaFerrari) July 26, 2019
Vettel then got in on the action to tease a good battle at the top if the rain does arrive for Saturday and Sunday.
Please Ferrari. For ONE WEEKEND can you PLEASE convert this pace. JUST GIVE US A SLITHER OF HOPE https://t.co/FVkKkR3eDf
— iGP Manager (@iGPManager) July 26, 2019
There was some late drama for Bottas after he went off into the gravel at the Sachs kerb. Somehow he managed to reverse out  and continue.
Bottas in the wall! Same corner where Vettel lost it last year. But somehow, he managed to get out and resume running! #F1 #GermanGP pic.twitter.com/j6PkXlIN6g
— Aaron Gillard ?️‍?? (@AaronGillard_17) July 26, 2019
Meanwhile, Vettel headed a one-two in FP1 for the Scuderia.
? TOP 10: END OF FP1 ?
1 VET ?
2 LEC
3 HAM
4 VER
5 BOT
6 GAS
7 SAI
8 GRO
9 STR
10 RIC#F1 #GermanGP ?? pic.twitter.com/yC3cmUuDV9
— Formula 1 (@F1) July 26, 2019
Follow us on Twitter @Planet_F1 and like our Facebook page.
Source: Read Full Article