Daniel Ricciardo is not yet ready to declare that McLaren can compete at the front with Mercedes and Red Bull at every track.
McLaren are a team very much on the rise again and 2021 has seen a continuation of that trend.
Recently the Woking outfit have taken it a step further, scoring a one-two finish at the Italian Grand Prix, headed by victor Daniel Ricciardo.
Lando Norris was then leading the Russian Grand Prix for McLaren until rain in the closing stages caught him out, after the Briton decided against pitting for intermediate tyres.
In Turkey though it was not as positive for McLaren as Norris crossed the line P7, while Ricciardo managed only P13 after starting from the back following an engine change.
So, this perhaps backs up Ricciardo's belief that McLaren still need the track to work in their favour, should they want to challenge Mercedes or Red Bull.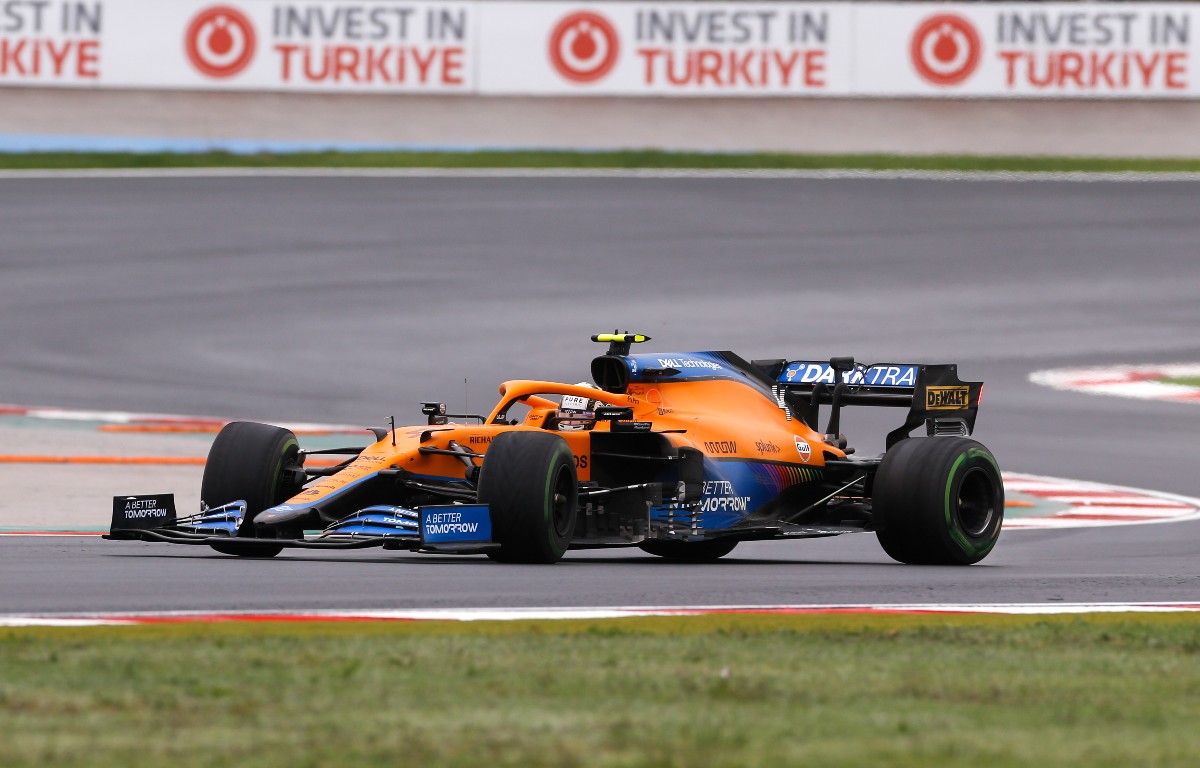 Stand out from the crowd with McLaren merchandise via the official Formula 1 store
"We've definitely been looking like [fighting Mercedes and Red Bull] certainly more often in the last few weeks," Ricciardo is quoted by Motorsport.com.
"I think Lando has been there pretty much all year, and it's starting to look more promising for me as well.
"But looking at Lando's race [in Sochi], the part in the dry was very strong, contending there.
"I think it's still a little track-dependent for us as a team. I don't think we're universally strong across the board, at every track layout we go to.
"The ones that we're strong on, we seem to be able to really take it to the top two teams."
McLaren principal Andreas Seidl also believes that his team's victory-contending performances depend on the track, but to his mind, McLaren have made progress across all different circuits this season.
"I think with the picture we have seen so far this year, yes I would agree that it will be track-specific," Seidl confirmed.
"We have seen occasionally this year that we were able to fight even for pole positions or keep faster cars behind us on specific tracks.
"At the same time, I think with the development of the car throughout the season, plus a better understanding also of the team and how to get even more performance out of the package that we have, I think we made steps in terms of car performance at all kinds of tracks, as we have seen for example in Hungary.
"But I think we have a realistic view on where we are right now. At least with the Ferraris, we have everything in our hands in order to keep them behind us.
"At the same time, whenever there are opportunities to score podium results, we want to be there."
Source: Read Full Article