Lewis Hamilton is in no rush to decide what he will do after the 2021 season is over, saying it is "not his first rodeo".
The seven-time World Champion finally renewed his contract with Mercedes earlier this year but to the surprise of many, the deal only lasts until the end of the forthcoming campaign.
This has led to speculation regarding his future, with some thinking he will retire if he wins an eighth title while others can see him joining a new team as F1 enters a new era.
Hamilton himself is not sure about his plans and is not rushing to decide them.
"Time will tell, I guess. It's not like it's my first rodeo," he told Autosport.
"I think I've been in this position where at least I've been asked the question for a period of time. I don't really feel pressured in that sense.
"Naturally, I continue to have huge belief in, and always bet on, myself in terms of I know what it takes to deliver."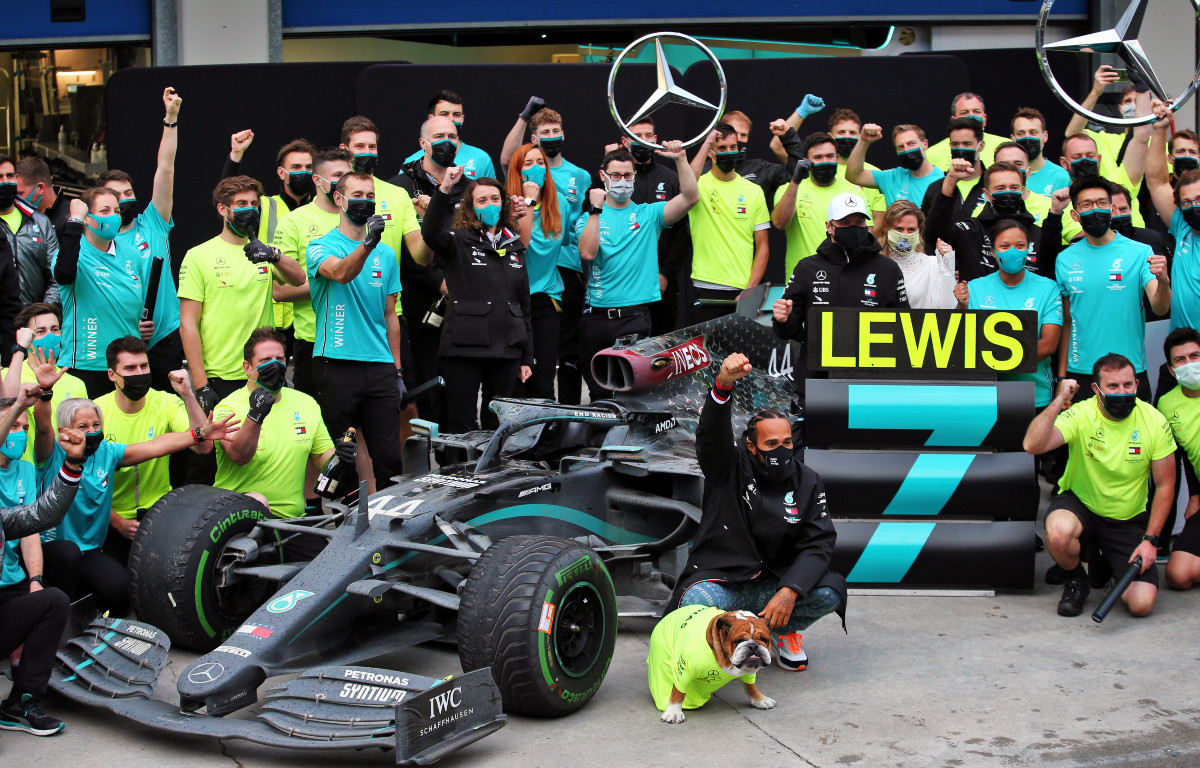 "
Get your hands on a limited edition Lewis Hamilton cap via the official Formula 1 store!
He has become, statistically at least, the best F1 driver of all time since leaving McLaren to join Mercedes in 2013 as they have together become the most dominant force the sport has ever seen.
While he wants to wait and see how 2021 pans out before committing to another year with the German team, Hamilton thinks he will continue to work with the company going forward regardless of what he does in F1.
"I think I have an extraordinary relationship with Mercedes that's incredibly deep and I think there's more than just racing that we will probably end up doing together," he added.
"As you've already seen with the foundation, there are a lot of great things we will do moving forwards.
"That will be a constant discussion through the year, I'm sure. And in terms of whether this is where I want to continue, if this is the road I want to continue down, it will come to me, I'm sure.
"I'm fully invested in this season and in delivering. I still love what I do. I'm just generally in a fortunate position that I don't have to commit to multiple years. So I chose to have a one-year deal so I could see how the year goes."
Follow us on Twitter @Planet_F1 and like our Facebook page
Source: Read Full Article