Lewis Hamilton says that he'll "move on" from Formula 1 when he gets inside the car and it no longer makes him smile.
The eight-time World Champion is, at 36, the second-oldest driver on the current grid, trailing only Kimi Raikkonen.
Given this, talk of when he'll bring an end to his career has begun to grow in recent times, especially with him yet to renew his contract with Mercedes.
Speaking on the Formula for Success podcast, the Brit stated that he's going to stick around in the sport for as long as it brings a smile to his face.
"You've got to find what you're passionate about and what you love doing, and me personally, in my journey, there was a point where it just got too serious," he said.
"We only have one life. You have to enjoy what you're doing. You've got to find happiness every day in what you are doing and I think that has been really important for me to be able to live in the moment.
"Yes, it's a competitive space that I'm in, but when I get in that car and put down the visor, the team start up the car and I leave the garage, I have the biggest smile. Even today, after all these years of racing.
"If there's ever a day that that doesn't happen, I don't get that smile, I know that it's done and I need to move on to something else."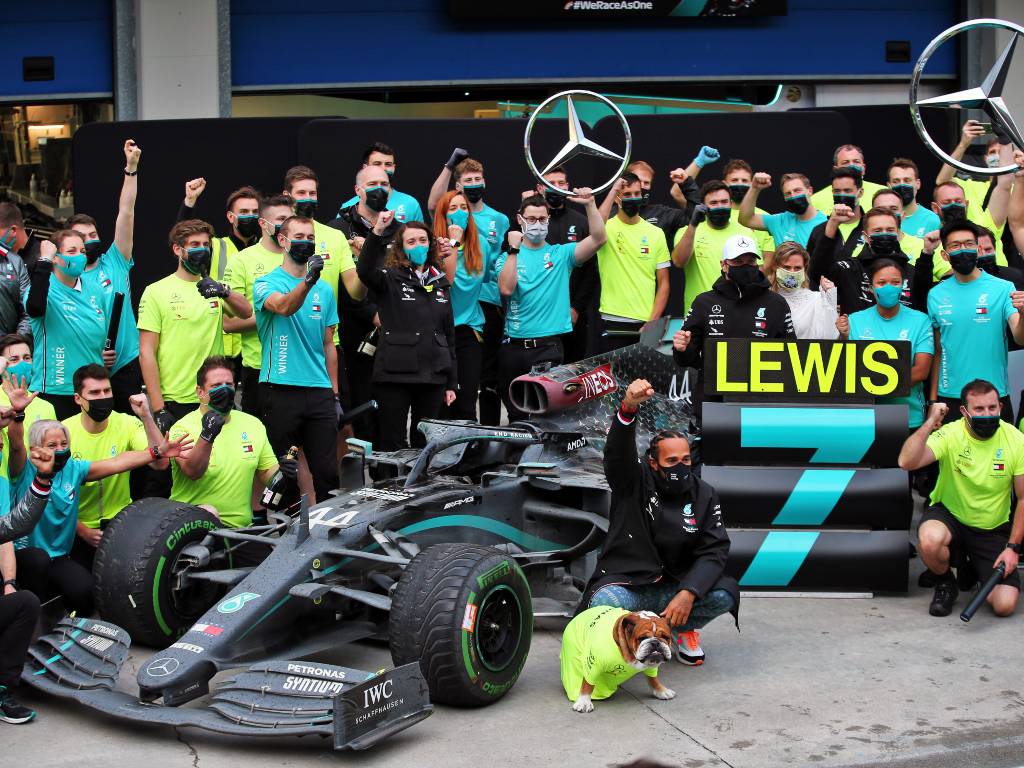 Get your hands on a limited edition Lewis Hamilton cap via the official Formula 1 store!
Given that he's won everything there is to win and has achieved so much in his career, one might wonder what it is that still motivates Hamilton.
He himself says that it's not only being part of a team but also being an inspiration to younger people watching him.
"As I've gone along in my career – I never thought I'd have people following me – I realise the importance to people of what I'm doing," he said.
"Yes, I love getting up and working with my team towards a common goal. You know, being a part of a team, to kind of be the finishing touch or the catalyst to getting success with the team, that's super exciting.
"But it's the idea also that there's probably a young kid watching me realising that it's also possible [for them]. That's super exciting for me."
Source: Read Full Article