This year is Honda's last as a Formula 1 engine supplier but that doesn't mean the Japanese company is taking its foot off the gas.
Last season Honda announced that the 2021 championship would be its last as an official Formula 1 engine supplier, instead turning their attention 'to strive for the realisation of carbon neutrality by 2050′.
Having achieved the goal of creating a race-winning Formula 1 engine, Honda feel it is time to walk away.
But they hope to do so with the biggest prize, the World title.
Honda, who returned to F1 in 2015 with McLaren, has yet to take the fight to Mercedes for either the Drivers' title or the Constructors' with last year's runner-up finish in the latter the manufacturer's best result with Red Bull.
"At the end of this year, our partnership with Red Bull and AlphaTauri will come to an end and we will withdraw from Formula 1, but our ambition remains intact; we want to conquer the world title," technical director Toyoharu Tanabe told De Telegraaf.
"We have a relatively short break this year, but are working hard on an engine that will perform even better."
Last season Honda won two grands prix, Max Verstappen taking the chequered flag at the 70th Anniversary Grand Prix while Pierre Gasly bagged only the second win in AlphaTauri's F1 history as he triumphed at Monza.
Red Bull, though, had to settle for being a distant second to Mercedes in the Constructors' Championship while Verstappen was P3 in the Drivers' standings.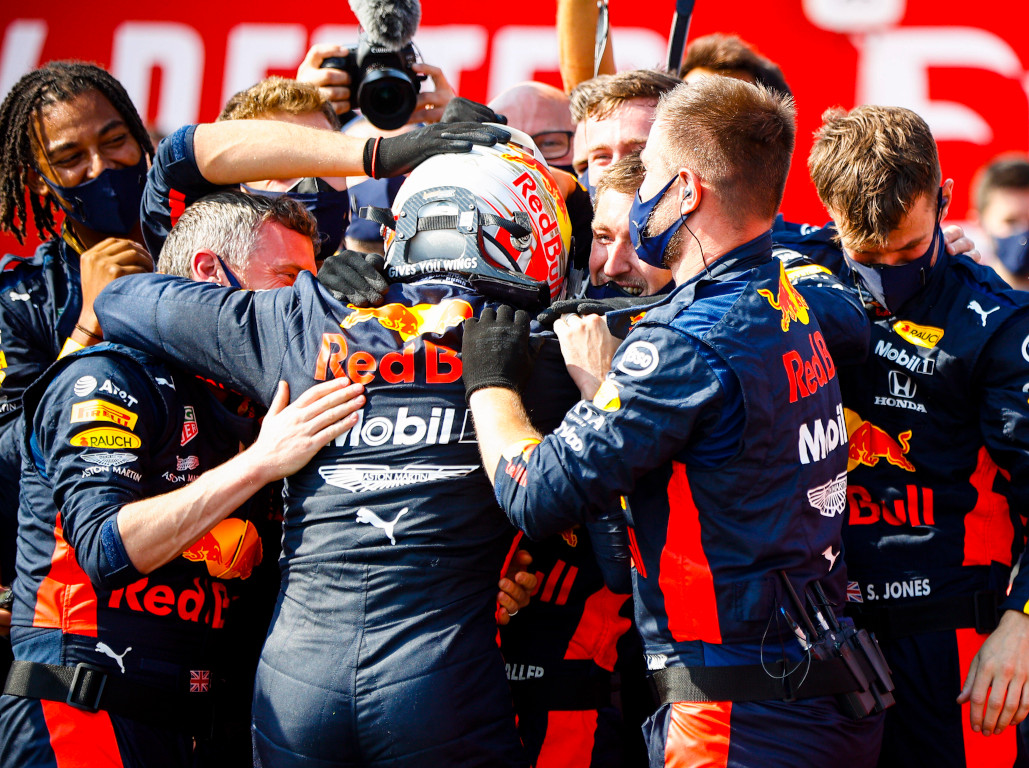 Sign up to the official Formula 1 store and save 10% on your first order!
Tanabe added that Honda will continue to improve its engine ahead of the final season, working on both pace and reliability.
Honda was the only engine supplier in the 2020 championship not to incur a grid penalty for reliability issues.
"We are now developing the power unit for 2021, both for better performance and reliability," he said.
"Of course the other teams are not sitting still and we also know that our position is still behind Mercedes, but we really want to win more races and take part in the championship."
"We had already learned a lot from the previous seasons and it was certainly positive that last year we used exactly the three engines that are allowed per driver, thus avoiding grid penalties."
Source: Read Full Article