Honda F1 boss Toyoharu Tanabe has reiterated his hopes to change the way engine penalties are calculated, and to decrease the cost of repairs.
World Championship leader Max Verstappen is now using his final alloted components on his power unit after a couple of high-profile collisions this season, meaning he is highly likely to take a drop towards the back of the grid at a race later in the season when taking a new engine – maybe as soon as this weekend.
While there is a financial implication for the teams repairing power units, the main inconvenience lies elsewhere: "A grid penalty. That's much more impactful for us," technical director Tanabe told The Race.
"Of course, the money is important, but we can spend money. We can't make points. The points are important for driver and team. That's more important than the cost."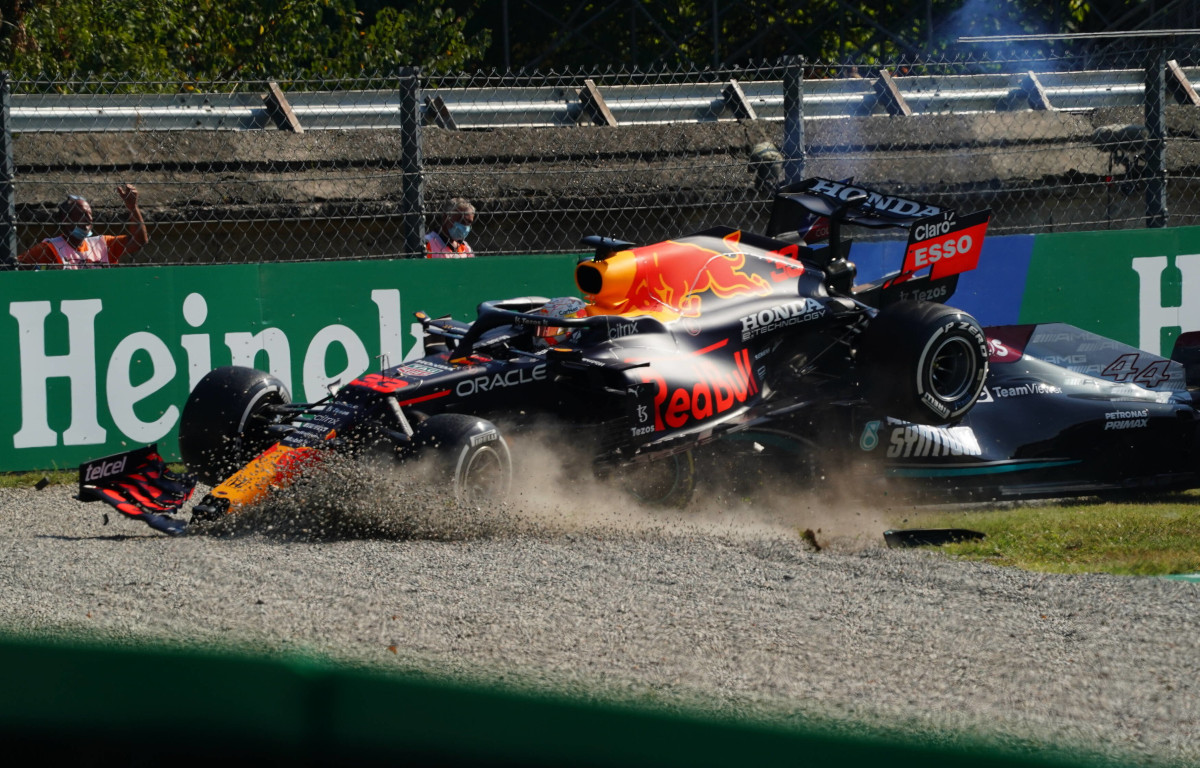 F1 TV are offering PlanetF1 readers 10% off both monthly and annual subscriptions! In order to claim this fantastic discount, click the following link and use the promo code PLANETF10 at checkout!*
*The offer ends at midnight on September 26 and excludes Netherlands
Different teams have taken views on how the financial impact of crashes should be broken down, with Ferrari team principal Mattia Binotto previously saying that he feels the team found to be at fault for an accident should foot the bill for all cars involved.
While the power units are mostly sealed by the FIA, Tanabe proposed forming an independent panel whereby teams can be given permission to change certain parts without penalty, which would also enable them to spend "tens of thousands" on repairs instead of "millions" by starting from scratch.
"We can consider with the FIA, teams, and manufacturers, how we can save that type of damage in such conditions," he elaborated.
"One of my ideas is to have an inquiry. A representative from the FIA, team members, all engine manufacturers. They can review if it is reasonable to change parts which the engine manufacturer requests, then they can have a discussion and then accept or not accept the request.
"The cap cost is important, and the sustainability of this sport is important. I think we can do something."
There would be areas of uncertainty surrounding this issue, though, particularly in light of Verstappen's enormous impact at Silverstone.
Honda were able to salvage the power unit to continue into the next race, but they inspected the engine after qualifying in Hungary and found a breakage, which they feel could have a delayed reaction to the impact in Britain.
But Tanabe feels his solution would be able to accommodate this scenario, by having the prospective panel decide where damage would have originated, therefore allowing access to power unit manufacturers to solve the issue without penalties, although that would present a tricky problem.
"It's a bit difficult," Tanabe admitted. "That's why I would like to have an inquiry with a match of engineers. The area we had a crack on Max's power unit, it's a very weird position if you use it in normal conditions.
"You can review the impact from the data or video, and you can find out where you had an unexpected impact or something.
"If the power unit allowed any impact condition from a crash, you should have a big power unit!"
Source: Read Full Article