When the Mercedes car is capable again, George Russell expects his team-mate Lewis Hamilton to return to his best form.
Russell became Hamilton's new team-mate ahead of the 2022 campaign, a formidable task as he looked to compete against the driver who has won six of his seven Drivers' Championships in Mercedes colours.
Mercedes, though, are not in 2022 title contention judging by their form so far.
Instead, the Silver Arrows are battling to remain at the head of the midfield pack and Russell, rather than Hamilton, has been their shining light in that regard.
Russell has not finished any lower than P5 so far this season, that including three P3 finishes, taking him to 99 points after eight rounds. Hamilton has scored 62.
However, if Mercedes were scrapping at the front, Russell reckons Hamilton would be back to his best.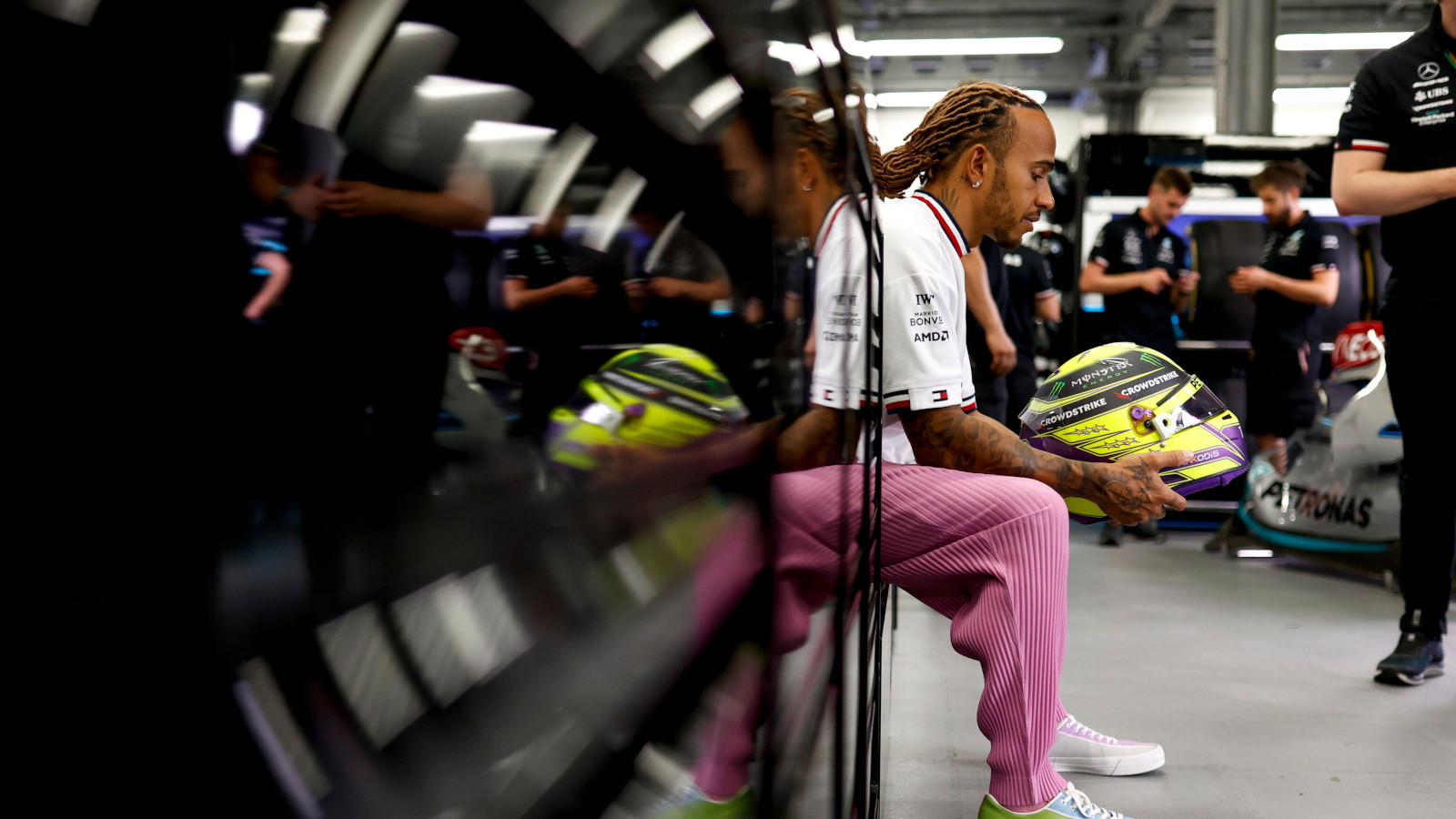 Put to him by Sky Sports F1 he must be very pleased with his great start at Mercedes, outperforming Hamilton in seven of eight races, Russell replied: "If you had told me that before the season started, I'd have been very pleased and I'd have obviously taken it.
"Ordinarily, if you finish ahead of Lewis you've probably either won the race or almost guaranteed the podium. So things are obviously different. But I know how capable and great Lewis is. And I know once we've got the car, I'm sure he will be a whole different beast."
Bouncing has had a negative impact on Mercedes so far this season following Formula 1's switch to ground-effect aerodynamics.
Russell has said before that Mercedes' focus remains fixed on solving this problem rather than adding to the car performance, and he reiterated this.
"We are so fixated on trying to solve these issues," said Russell. "We are not really fixated on trying to maximise the race weekends and focusing on our driving because there are so many other issues to think about. So as I said, I'm sure once we've got a good car underneath us the true Lewis Hamilton will be out there and fighting in front."
Asked if Mercedes can return to the front in the W13, Russell replied: "Yeah, no doubt. I don't think we are a million miles away from it. But it's so tricky. We are trying every single run every single session, we are trying different things on the car and we just have to gather all of this information.
"Every single track we go to you've got a slightly different issue. And just getting this global picture, nothing's off the table. We've obviously got a drastically different concept to every other team.
"We need to think is that the right concept? Do we need to try anything different? We believe what we've got offers the most amount of potential, but there's no guarantees."
Source: Read Full Article