AlphaTauri team principal Franz Tost has been running the rule over F1's new batch of rookies – and it is fair to say Nikita Mazepin does not impress him.
Tost has worked with many a Formula 1 newcomer over the years, having been managing his team since they joined the grid in 2006 and thus presided over the early careers of Sebastian Vettel, Daniel Ricciardo, Max Verstappen, Carlos Sainz and Pierre Gasly.
Therefore, the 65-year-old Austrian ought to know a promising talent when he sees one. He certainly includes Mick Schumacher and Yuki Tsunoda in that category – but not so much Mazepin.
The Russian will partner Schumacher at Haas this year, while Tsunoda will come under Tost's guidance with AlphaTauri.
However, while Tost sees a bright future for the German and Japanese youngsters who are set for their F1 race debuts in Bahrain on March 28, he has serious reservations about Mazepin – whom many felt was fortunate to keep his job having been condemned for what the team described as an "abhorrent" social media video post just days after his hiring was announced.
Referring to Mazepin during an interview with Auto Motor und Sport, Tost remarked: "Of course I could get brutal and say you can't make a tiger out of a cow.
"In the end, it always depends on how much brain a driver has and then switches on in the cockpit.
"In my long time in motorsport, I have found that in the end only those drivers who are intelligent and know why they are doing something, and behave accordingly, will prevail."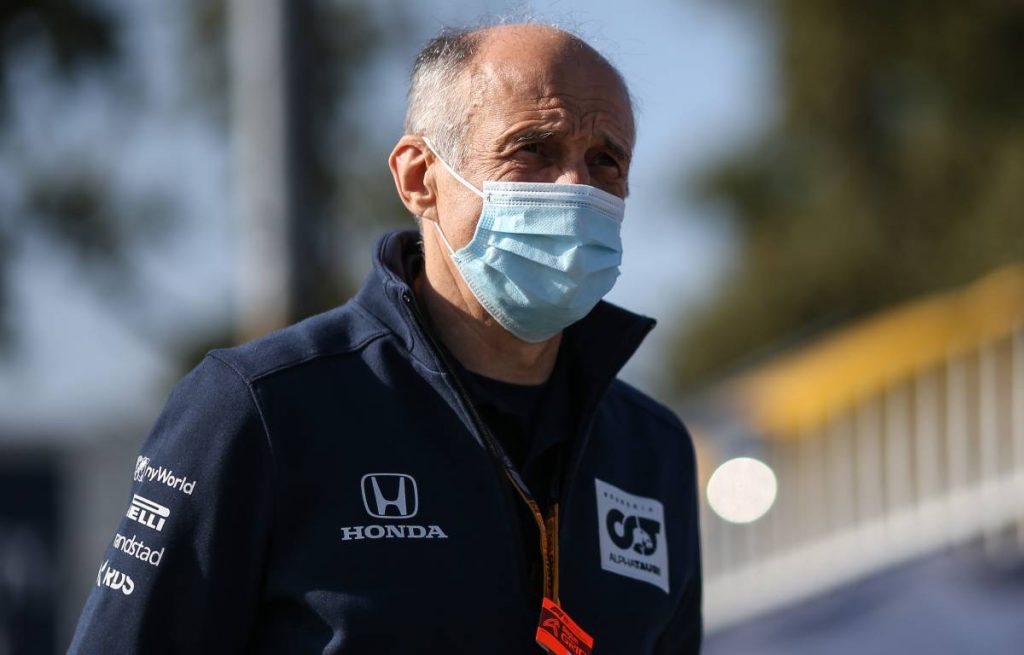 Check out the new 2021 collection on the official Formula 1 store!
However, Tost was much more complimentary about a trio of other youngsters, one of whom has not even made it to F1 yet.
"We are now getting some young drivers who are really super-good," said Tost. "In addition to Mick and Yuki, there is also Robert Shwartzman. I think very highly of these three drivers. This generation will determine the future of Formula 1.
"Mick is not the type of driver who gets into a car and immediately risks everything. He takes it step by step and makes sure he has everything under control in order to then strike properly.
"He looks at everything first and then continues to learn. It is important you take one step at a time and always retain what you have learned. Mick does that really well. That's why I am firmly convinced he will make an impact in Formula 1."
And Tsunoda? "He came from Japan and didn't know any tracks here. The way of life in Europe is very different. It's a real culture shock. How he shook it off, concentrated on racing and delivered good results was something special.
"He knows immediately what to do, he is strong on the brakes and has a good feeling, especially in fast corners. If we have a competitive car, I'm sure he is good for some surprises."
Source: Read Full Article