Formula 2 CEO Bruno Michel is enjoying the influx of Formula 2 talent into Formula 1 while it lasts, saying it can not happen every year.
In recent years there has been a real boom of young drivers graduating from Formula 2 and going on to impress in Formula 1 at the top of the single-seater ladder.
Eight drivers have now been promoted from Formula 2 to Formula 1 in the last four years, with Mick Schumacher, Nikita Mazepin and Yuki Tsunoda the latest to receive the call-up for the 2021 Formula 1 grid.
But Michel does at some point expect this influx of new Formula 2 talent to slow down, so he will enjoy it while it lasts.
"This is a fantastic achievement," he told the F2 website when presented with the stats.
"We are not going to have that every year, I tell you. We had three graduates two years ago and we had three in 2020 as well.
"Of course, the number always depends on how many Formula 1 seats are available. There are only 20 seats in F1, and it simply cannot happen every year, so when it does, we need to just enjoy it.
"We had a lot of strong drivers last year, but the three that got to Formula 1 will all be drivers to follow. It is a real achievement in this period of time, and I think that it shows that we are doing our job. It proves that we are producing drivers who are ready for F1.
"The Formula 1 teams do not hesitate for one second to incorporate an F2 driver, a rookie, who is coming directly from F2, because it has been proven in the last few years that it works."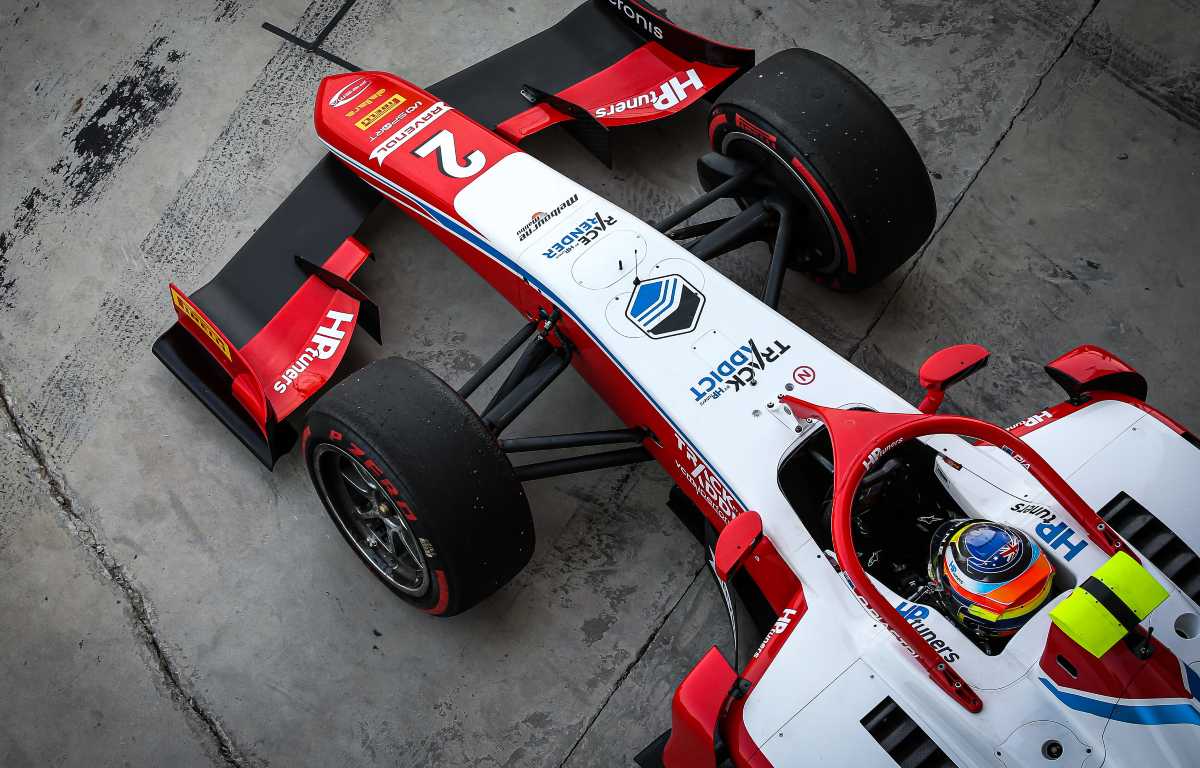 Check out the brand new Puma range on the official Formula 1 store!
Schumacher and Mazepin form an all-new rookie line-up at Haas, while Tsunoda has joined AlphaTauri.
Michel sees a bright future for all three of those stars, as well as Callum Ilott who has graduated to the role of Ferrari test and reserve driver, but tipped Tsunoda as a future star of Formula 1.
"I think all of three of them have a good chance to do well," he said.
"Starting with Mick (Schumacher), I must say that I was absolutely amazed by the second half of his season in 2020. It took him a little while before he could really show what he was capable of in the F2 car, but once he started performing, he was absolutely amazing and a very worthy winner. I am very happy to see him in F1 this year.
"Yuki (Tsunoda) was also completely amazing and he was in a rookie season. I am sure that he is going to be a star of the future in Formula 1. He is absolutely incredible and what he showed in F2 was very, very impressive. I am sure that he will do a great job at Alpha Tauri this year.
"Nikita (Mazepin) progressed a lot during his second year with us. I told him a couple of times last year that he was a different driver to the one that we saw in 2019. He was consistent and he was doing well. I believe that he will be able to do well immediately in F1. I am very confident that the three of them will adapt quickly.
"I must also give a mention to Callum Ilott who had a special season. He ended up finishing second but had a fight with Mick until the very last race. He was absolutely brilliant in some races and in some quali.
"He missed a little bit of consistency and a couple of errors cost him dearly at the end of the season, but I am really happy to see him becoming a reserve driver for Ferrari and I really hope that at some point he can make it into a Formula 1 car in a race."
Follow us on Twitter @Planet_F1, like our Facebook page and join us on Instagram!
Source: Read Full Article