Due to the pandemic, Ferrari team principal Mattia Binotto thinks that the staff cuts under the new F1 budget cap must be reviewed.
As of the 2021 season teams will be limited to spending $145m per season, and as part of that the top three spending-teams Mercedes, Ferrari and Red Bull are being forced to cut staff from their Formula 1 operations.
Due to the scale of these budget reductions though this trio were given until June 2021 to complete the restructuring and to fall within the new rules.
However, Binotto believes the effects of the global pandemic should force Formula 1 to reconsider these staff cuts at a time when people around the world are feeling the financial squeeze.
As quoted by Motorsport-Total.com, since the "pandemic is not over yet," Binotto feels it would send the "completely wrong" message to take people's jobs away at this time.
"The mechanism of six months must be reviewed," he continued.
"We don't think that would be the right approach. We are trying to move people [within the company] to the road cars because we are a very big company. We have some possibilities. But it's a difficult task."
Binotto feels this transitional period should be extended "possibly until the end of the year".
Red Bull have also been in the process of redeploying staff, but back in the summer team boss Christian Horner said the company had other projects to be able to do so.
"Inevitably it will have an effect on the shape of the team, but we have other activities as well. We have other synergy projects and we have advanced technologies, which is growing in its activities," he told Motorsport.com.
"People are our biggest asset and where possible, we will look to protect as many jobs as we possibly can."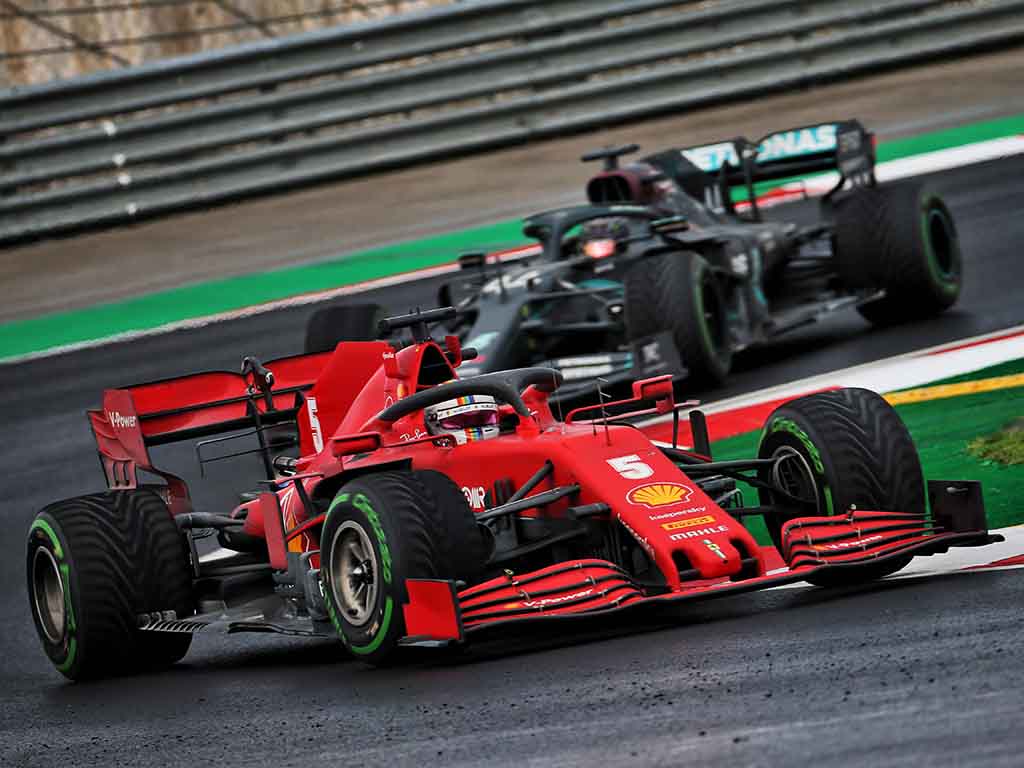 With a limit in place on the amount of money teams can spend the hope is that the pecking order in Formula 1 will become less predictable.
Ferrari may have fallen from the battle at the top of Formula 1 in 2020, but Mercedes and Red Bull remained the comfortable top two with a budget far exceeding the midfield pack.
Not all teams will increase their spending to budget cap level, outfits such as Haas have already ruled that out, but nonetheless the spending gap will be significantly reduced.
Follow us on Twitter @Planet_F1, like our Facebook page and join us on Instagram!
Source: Read Full Article