Ferrari boss, Mattia Binotto, feels there will be no regret over not signing Sir Lewis Hamilton and are happy with their decision to bring Carlos Sainz in to replace Sebastian Vettel.
Back in late 2019, Italian publication Gazzetta dello Sport revealed that the now seven-time World Champion had held talks twice with Ferrari during that particular season.
Hamilton himself later confirmed that talks had taken place at Ferrari's HQ in Maranello and the Scuderia went on the charm offensive by complimenting the rival driver in the press.
But, while Hamilton did ponder switching to Ferrari, the move never really materialised beyond holding some initial talks. The Scuderia then went on to make a decisive move in early 2020 by ditching Vettel in favour of signing Sainz from McLaren.
Speaking to Sky Sports, Binotto was asked whether there was any regret about not pairing the most successful driver in Formula 1 history with the most successful team in the sport.
"I don't think there will be regret because at the end when we took some decisions, we took them thinking they were the right decisions and today we have a fantastic driver like Charles where we invested a lot as Ferrari," Binotto said.
"I think he's got a lot of talent. If he's got the right car, I'm pretty sure he can challenge Lewis Hamilton.
"We've made our choices, and I think together with Carlos we are very strong. I don't think there will be any regret."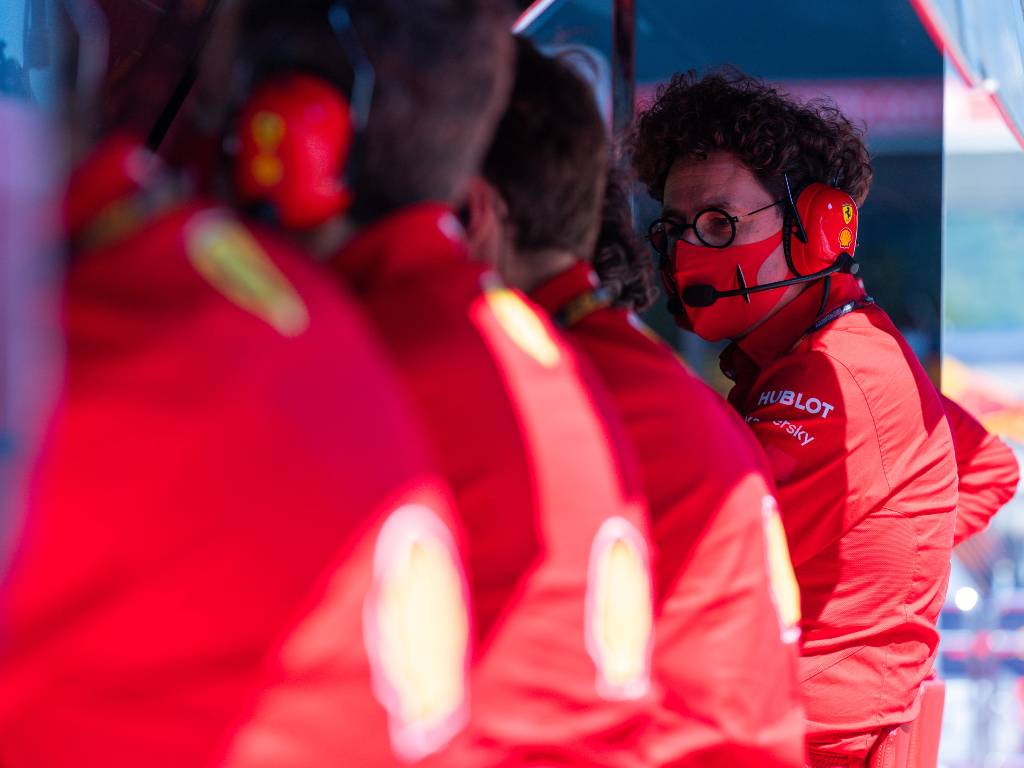 Get your hands on the official Ferrari collection via the Formula 1 store
Binotto also reflected on the decision to part ways with Vettel at the end of the 2020 campaign and said the time was right for the two parties to move on.
"I think Sebastian is a great person, a great driver, and we had some great moments together – but I think it was time to take a different decision and to move forward," Binotto added.
"We will have a very young line-up in the future, the youngest Ferrari line-up since 1968, but those two drivers, Charles and Carlos, are very strong, very talented, and even though they are young they have some good experience in F1.
"So I'm very happy for the choice."
Binotto reiterated that Charles Leclerc and Sainz will be treated with equal status at the start of the 2021 season – now opening in Bahrain – but that could change later on in the campaign depending on results.
"There is not a number one and number two, they will have equal opportunities – certainly at the start of the season," he confirmed.
"I'm pretty happy then that they are free to fight.
"I think what we have to do as usual is to optimise the team points, and when you optimise the team points normally you are optimising the drivers' points as well. Team points is the number one.
"Later in the season, let's see how things will progress, let's see what objectives individual drivers can maybe achieve and if we need to adopt a different strategy but at the start of the season they will be free to fight."
Source: Read Full Article