Fernando Alonso is "fine" after undergoing an operation on his jaw and has now been discharged from hospital to continue his recovery at home.
Alonso was involved in a cycling accident last Thursday, fracturing his jaw and damaging his teeth.
The Alpine driver underwent a "successful corrective operation" on Friday with his team saying his adding that his "attending medical team are satisfied with his progress".
Images emerged via social media on Monday afternoon with Alonso seen leaving the hospital, much to relief of everyone.
Fernando Alonso has been discharged from hospital ?? #F1 https://t.co/CujGHeRKeg
— Planet F1 (@Planet_F1) February 15, 2021
Former driver turned pundit, Pedro de la Rosa, also says Alonso is doing "fine".
"Fernando is fine and there is still a whole month to go, there is time for him to take part in testing," he told Marca.
"Of course, the helmet fits snugly to the jaw and on the straights the driver has to withstand serious upwards loads, but it is encouraging that it is only the jaw and some teeth.
"That means recovery will not take long, although it will affect Fernando because he cannot train for the moment."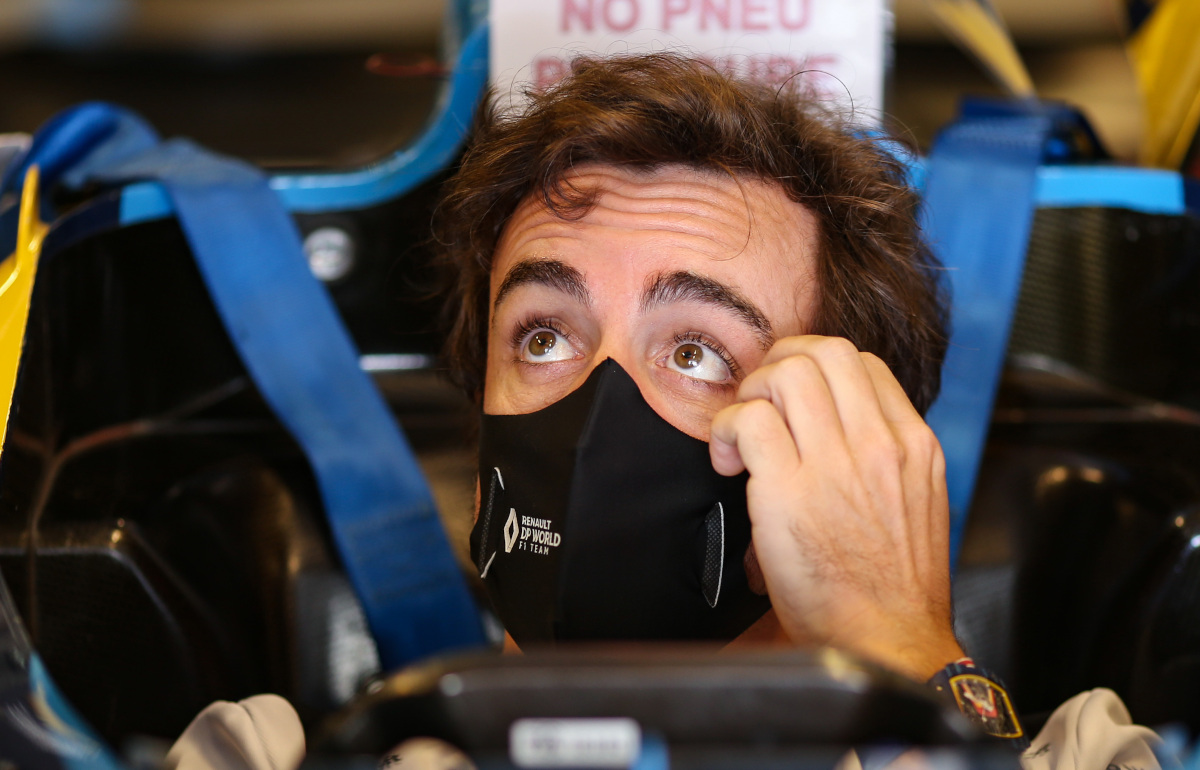 Check out the new 2021 collection on the official Formula 1 store!
One of the biggest concerns at present is what Alonso puts his helmet on in four weeks' time as that could cause him some pain.
Doctor Fernando Almeida Parra from the Spanish Association for Maxillofacial Injuries told Motorsport-Total.com that recovery from the surgery Alonso had "usually amounts to between ten and 14 days but it always depends on the severity of the injury".
He added: "Such injuries are often accompanied by inflammation of the face that can make it impossible to wear a helmet for days or weeks. Aside from that professional sporting activity can resume fairly quickly.
"If the patient was treated on time, as was the case here, and if the next steps are well planned, then there should be little to no consequential damage. Especially if the patient is as young as this one case."
Alonso collided with a motorist while out on a training bicycle ride near his home in Switzerland.
A police statement read: "According to an initial reconstruction and for reasons that the police investigation will have to establish, while making a left turn maneuver to enter a supermarket parking lot, there was a collision with a 39-year-old Spanish citizen, who was riding his bicycle, as he was passing the column of stationary vehicles in the opposite direction on the right.
"The collision occurred against the right side of the car. On the spot agents of the cantonal police intervened and, in support of the police of the city of Lugano as well as the rescuers of the Green Cross of Lugano who, after having given the first care to the cyclist, transported him by ambulance to the Hospital. The 39-year-old suffered a fractured jaw."
Source: Read Full Article