Fernando Alonso has weighed in on the debate about where Sir Lewis Hamilton stands among the greats of Formula 1 – and against himself.
With seven World Championships, a record 95 race victories and now a knighthood, there is no doubt Hamilton is right up there with the greatest talents to have ever competed in Formula 1.
Many believe Alonso, a two-time former World Champion, is also in that conversation and back in 2007, Hamilton's rookie season with McLaren, we got to see him in the same team as Alonso for one season only. They both ended up with 109 points each, missing out on the title by a point to Kimi Raikkonen.
Alonso lifted the title in 2005 and 2006, failing to do so again in his Formula 1 career to date, so it is safe to say his and Hamilton's careers have certainly followed very different paths since their year together at McLaren.
So who does Alonso feel is the better driver?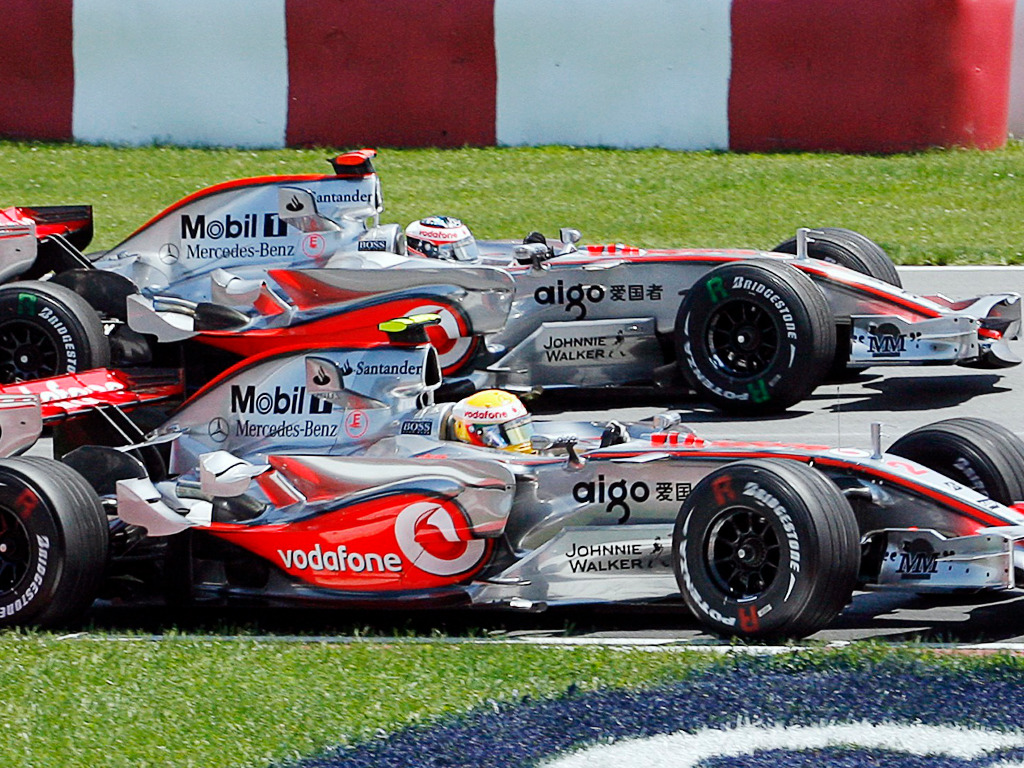 Get your hands on a limited edition Lewis Hamilton cap via the official Formula 1 store!
"It's difficult to compare times, difficult to compare drivers in the same time because you need to have all the things and all the ingredients together to have a fair answer," said Alonso when appearing on the WTF1 podcast.
"It's true that having the same car and the same team in one year, that is a good opportunity to compare drivers and the final score was 109-109 in terms of points. So that's already one answer.
"It's true that the people say it was his rookie year and it was not my rookie year. At the same time I can say it was a change to Bridgestone, like a GP2 tyre of that time, compared to the Michelin and the Bridgestone that we were running in the past.
"My first three or four races and all my winter testing was very compromised for this tyre and I had to re-adapt a lot of things on my style.
"It never got public that thing, because it's not of interest to the public. But his rookie year, true the Bridgestone tyre changed that year.
"Luck factor is also an important thing. Lewis had the pit-lane entry in Shanghai at the penultimate race, that was a bad moment for him. I had two issues with the gearbox, starting 10th in two races. I had one of the most unfair penalties in Hungary with the pit-lane block, it was pole at that time, and from pole position you start 10th in Hungary.
"Then if you lose the Championship for one point, that hurts when it's something like that.
"So 109-109 I'm happy, and I see now Lewis' success, and in Formula 1 it is difficult to compare Michael [Schumacher], Lewis, [Ayrton] Senna. They have all been great in different eras and a lot of victories, but for sure you need a car and a package that Lewis has at the moment and he's delivering."
Follow us on Twitter @Planet_F1, like our Facebook page and join us on Instagram!
Source: Read Full Article