Esteban Ocon says he is at Alpine because he firmly believes that the team ultimately can contend for titles.
Ocon first made the switch to the Enstone team back in 2020, seeing its transition from Renault to Alpine for the following season.
And although the big regulatory overhaul for 2022 has not yet seen Alpine jump to contending at the front, they are nonetheless a midfield leader with clear ambitions of returning to the top, their last title success coming back in 2006.
But, while any team can talk of making it to the top of Formula 1, it is a whole different story for said teams to actually achieve that.
Ocon though is convinced that Alpine has the ability to realise that ambition.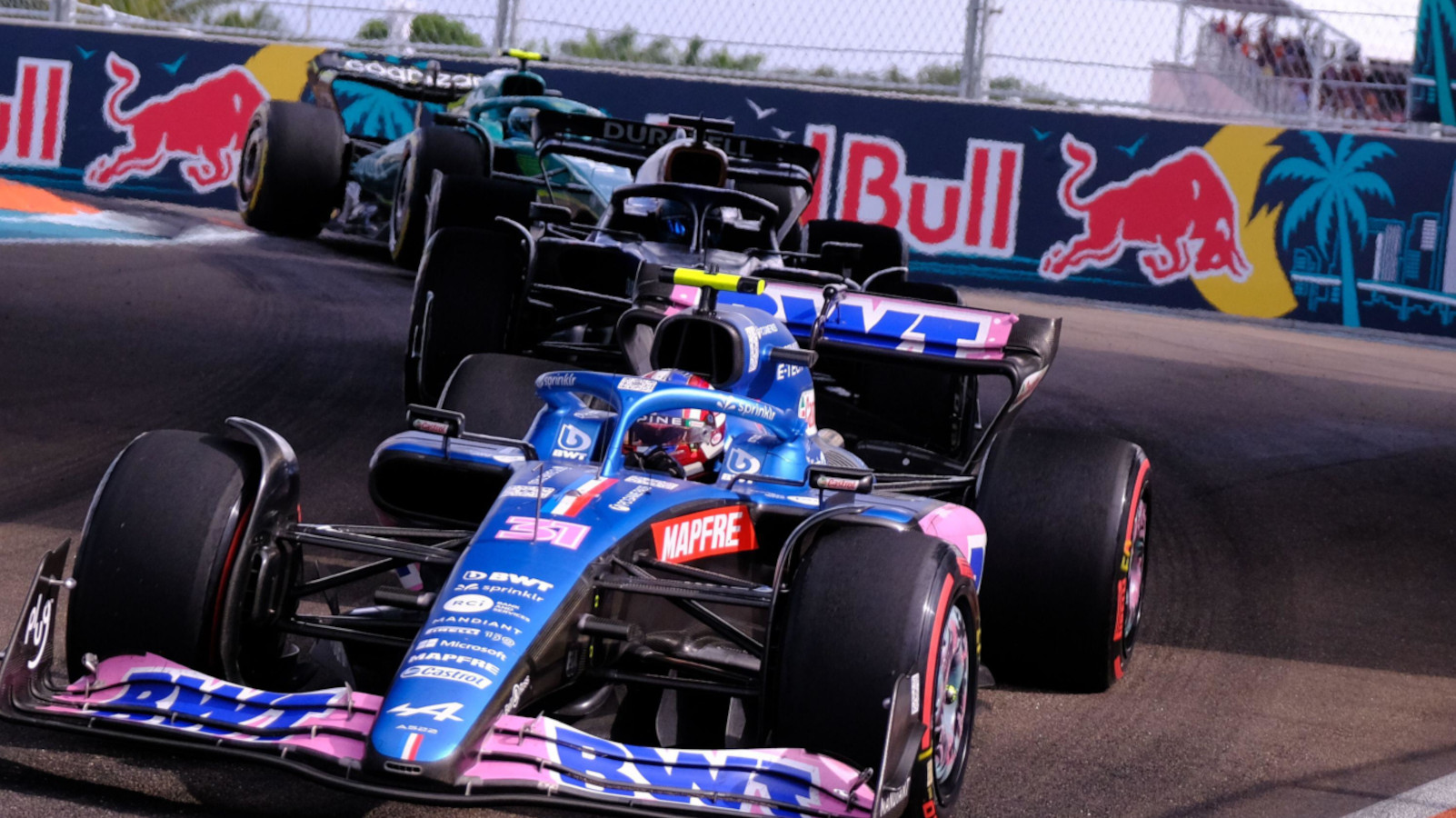 Asked during the Beyond the Grid podcast if Alpine has what it needs to win, Ocon replied: "I think we do, yeah. And I would not be here if I didn't trust that.
"You know, my aim is to be World Champion one day, I'm not here to sit around and just participate in the race. I mean, for that, it doesn't matter to me.
"No, what I want is to create more memories, like we got that win in Budapest [in 2021], that podium in Bahrain, that podium in Qatar, with Fernando.
"I mean, if you ask Fernando, he will be the same. That is the ambitions of Laurent Rossi [Alpine CEO], that is the ambitions of Luca de Meo [Renault CEO] and Otmar Szafnauer [Alpine team boss] as well, in all the bosses from the team, they share those ambitions, and they want to progress and get to the top.
"And it's not the same in every team. And yeah, I'm fully on board with that project."
Asked how similar it is between Alpine's Enstone base and Mercedes at Brackley, the team Ocon left to join Renault, he replied: "There's always differences in between teams.
"And for sure, more uncertainty when I joined Enstone, on quite a lot of of things, for sure. You know, when you have a team winning and dominating when you go to a team, which is not dominating and which is coming up its way, there's a lot of question that I was very pleased [with the] answers."
Ocon is signed at Alpine until the end of 2024, and it was pointed out to him that this is the first time in his Formula 1 career that he has had a long-term deal.
The Frenchman revealed that Alpine's ambition played a big role in that multi-year commitment, ambition which was made certain to him when he took on de Meo in a game of squash.
Asked if it was this ambition from Alpine that convinced him to sign a long-term deal, Ocon replied: "Yeah, exactly.
"I mean, when Laurent joined the team with Luca, straightaway, we had a good conversation about that, what was the the aim of the team, what do they want to achieve in the future? What do you want to get to win?
"Yeah, his [de Meo's] answer was 'I'm a competitor, and I want to win as much as you do'.
"I said, 'you sure? You show Laurent because that's not a light phrase, you know, and then I played squash with him. I straight away thought, 'okay, I can trust this man'. He's more than a competitor. I almost broke my arm playing with him and I lost. So I can tell you that yeah, he wants to win at all cost."
Source: Read Full Article