Keen not to play "a game of chicken", Christian Horner says it could be just "one upgrade" that sends a team such as Red Bull over the five percent threshold in the budget cap.
Horner is one of several team bosses advocating for an increase in this year's $140 million budget cap.
The Red Bull team boss feels with inflation higher than expected, many teams will struggle to finish the season within the cap.
He went as far as to tell the BBC that "seven of the teams would probably need to miss the last four races to come within the cap this year."
He was recently asked to explain that comment.
He replied: "I think what I was trying to point out last weekend, when I was asked the question, was, it would be the equivalent of.
"We would have to miss numerous races to get anywhere near obviously getting costs under the cap. And I think certainly all the major teams are going to breach that that 140 count this year.
"Now, what we don't want to end up doing is, there's a five percent threshold for a minor breach. What is the penalty for a minor breach? And what we don't want to do is end up playing a game of chicken.
"As to say: does he go to 4.9 over? Do we go to 4.7 over? And that would be one upgrade that could be the differentiating factor of, you know, this World Championship. So, I think what we do need is clarity, and clarity quickly."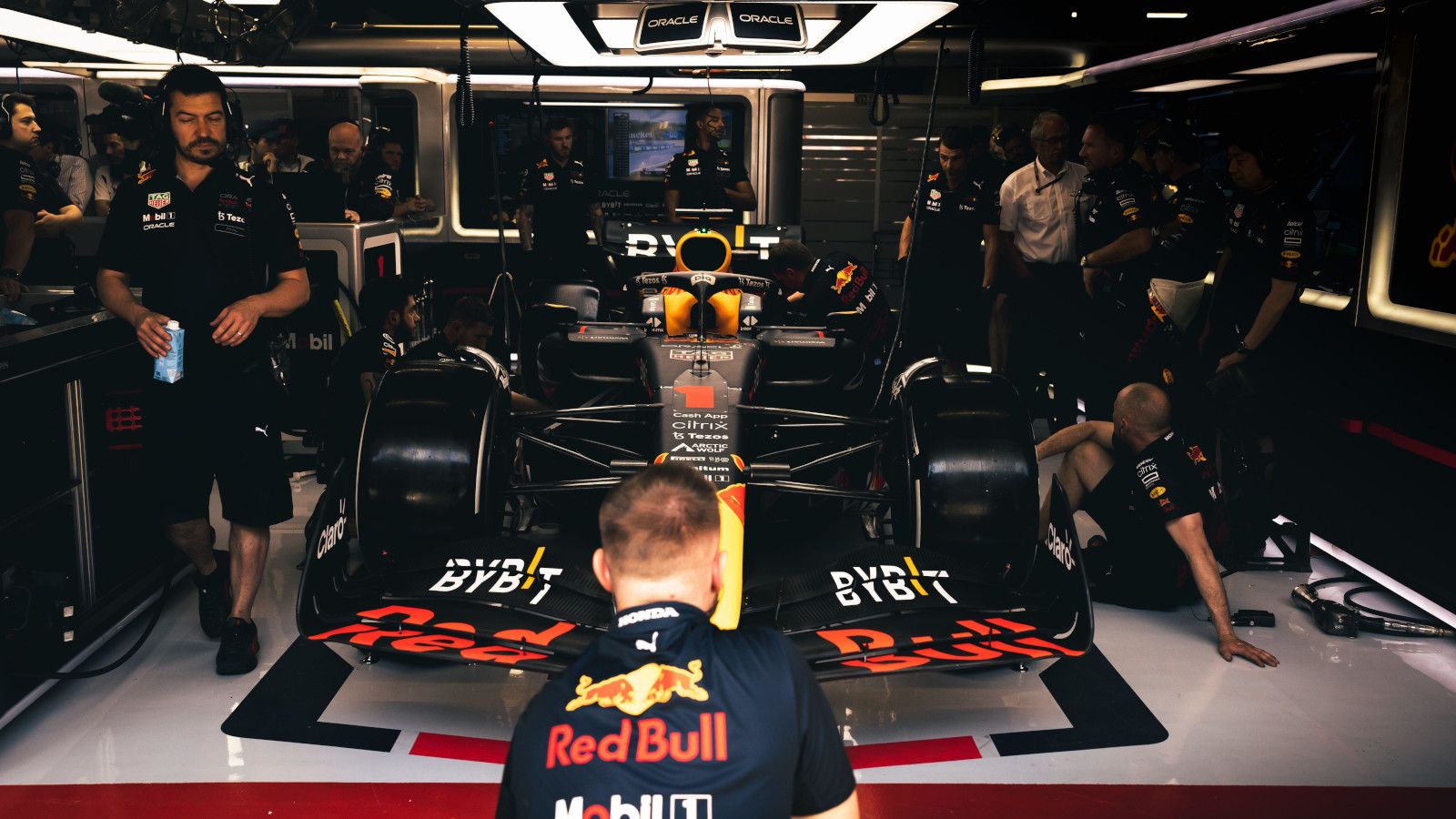 Formula 1's smaller teams, though, have made it clear they won't vote yes to increase the cap.
Although the likes of Ferrari, Red Bull and Mercedes have the money to go beyond the cap, teams such as Alfa Romeo and Haas do not and therefore feel it would give the top teams a bigger advantage.
Horner isn't impressed.
"Quite simply, it's not right to be held to ransom by a couple of teams that aren't perhaps effective – because that was never the design of the budget cap," he said. "The budget cap was there to limit the top teams from a spending frenzy.
"None of us could predict, when we came up with a budget cap figures, which if you remember, were reduced by $30 million from where they were originally set, during the pandemic. And when we sat down and agreed those figures, nobody could have even contemplated world events that are driving inflation.
"We don't even know what that inflation is going to be in the second half of the year. We're all seeing the cost of living rising, we're seeing utility bills going through the roof. Where is that going to go in the next six months?
"So we do need the FIA to take early action on this. Because you know, we're coming up to the mid-year point. And, you know, there's only so much you could do."
He added that the teams have a duty to their workforce to not only pay them a fair wage but also secure their jobs.
"I think we have a responsibility to our employees as well," he continued. "I mean, we reorganise, we reshape, we had to say goodbye to many long-time employees through redundancies last year to get down to a point that was consummate with the cap, before inflation came along. And I don't think it's right, that the pressure should be put on mass redundancies, within the sport.
"So, I think hopefully, common sense will prevail. It is a force majeure situation, it is a situation, obviously, that none of us could have foreseen, that have driven these costs up. And pragmatically, we just need to come to a common sense solution."
Source: Read Full Article