Postponed until November, organisers of the Australian Grand Prix insist the race will go ahead irrespective of whether fans will be allowed to attend.
Last season's Formula 1 championship came to an abrupt halt just hours before the start of the season-opening Australian Grand Prix weekend.
While fans queued at the gates waiting to be let in in time for FP1, Formula 1 and the race's organisers made the call to cancel the event after a McLaren team member tested positive for Covid-19.
Formula 1 was soon heading back to Europe with the season eventually getting underway in June with the Austrian Grand Prix.
Staying as close to home as possible to keep the paddock members in bubbles, Formula 1 did manage to put on a 17-race calendar but Australia wasn't included.
This year Melbourne was scheduled to start the season only for the event to be postponed until November.
Australian Grand Prix Corporation boss Andrew Westacott is adamant it will go ahead then, even if fans aren't allowed to come to the circuit to watch the action.
"It's not a hypothetical that I'm considering at the moment, because I actually think that we will be able to have a crowd," Westacott, Chief Executive Officer of the AGPC, told Speedcafe.com.
"But the view would be if we're committed and we're on the calendar then that's a commitment that we intend to honour of the Grand Prix Corporation, and so therefore the answer would be, we'd go ahead.
"My preference, and absolute desire is to work through that.
"If we can have the drivers and teams coming here into Australia, we'll be able to work.
"I've said many a time we've got 176 hectares of outdoor park; we've got 10.6 kilometres of track frontage; we've got wonderfully adaptable designs for corporate facilities for grandstands and open air for general admission.
"So, in many regards, Albert Park simulates outdoor parks, footpaths, shopping malls, beaches and entertainment venues.
"And so therefore logic says, why couldn't there be a crowd as long as we're making sure that there's QR codes and traceability everywhere.
"I think we can achieve it really well.
"I'm actually excited by a springtime event nine days before summer, because I think it really is an opportunity to be a special event."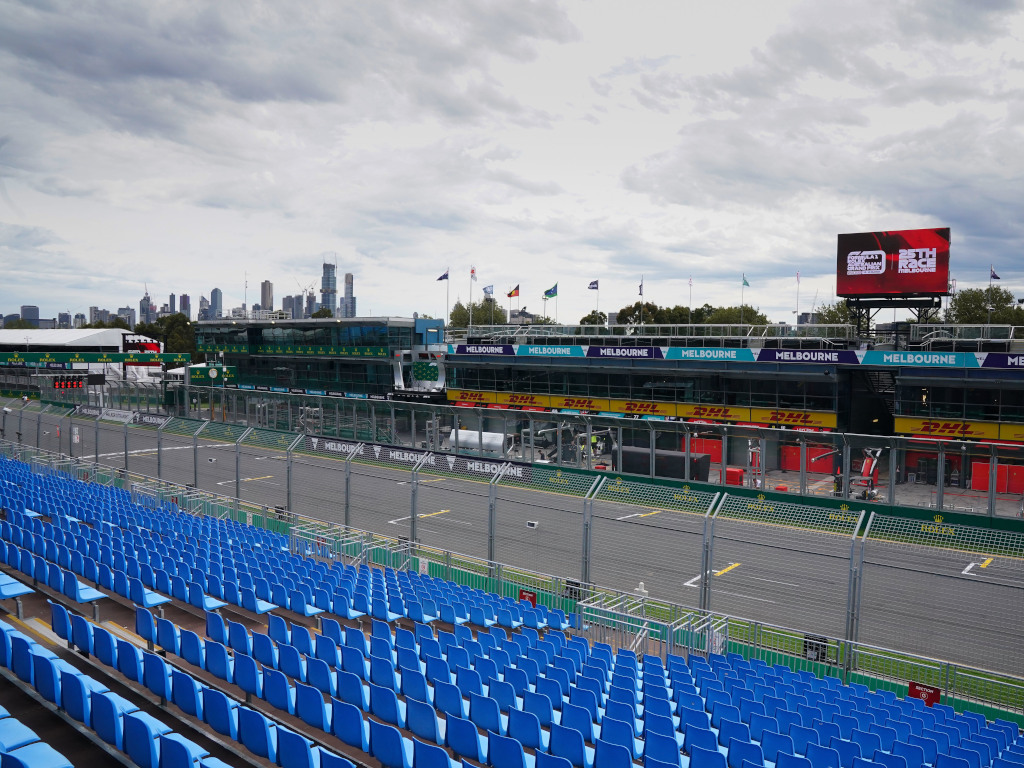 Sign up to the official Formula 1 store and save 10% on your first order!
Westacott acknowledges that a decision on allowing fans or not will need to be made sooner rather than later as the Albert Park circuit is not a permanent track and grandstands need to be built to accommodate spectators.
"Those decisions need to be made five to six months out is my general view," he said.
"We need to provide certainty, because without certainty it's very, very difficult for local and particularly interstate fans to plan holidays and travel, and annual leave from work and the commitments financially to be at the event.
"So we've got to commit a fair time out.
"Now, I do put my hand up and say in the world of COVID that's often at odds with what – long-term planning – is at odds with what COVID produces.
"But with vaccines and us all learning to live with COVID and, things like face masks and health practices, and work practices.
"But we'll always maintain flexibility, we'll always have the caveats of health and guidance from government."
Source: Read Full Article